Virginia running back Perris Jones was carted off the field and taken to an area hospital following a scary helmet-to-helmet collision with another player during Thursday night's loss to Louisville.
Jones, playing in his sixth year with the Cavaliers, caught a 7-yard pass from Anthony Colandrea late in the third quarter with the game tied 14-14. While running downfield, he collided with Cardinals defensive back Cam'Ron Kelly and fumbled the ball. 
Jones stayed down on the field as teammate Malik Washington recovered the ball for a touchdown to give Virginia the 21-14 lead. 
COLORADO'S SHEDEUR SANDERS' ROLLS-ROYCE BOOTED IN PARKING LOT: REPORT
However, celebrations were cut short following Jones' injury. 
Medical personnel rushed to his aide, and he was eventually placed on a stretcher and carted off the field. Players from both teams knelt for about 15 minutes as Jones was attended to. 
Virginia football released a statement on X, sharing that Jones had been taken to the University of Louisville Hospital by ambulance. 
The school provided a positive update early Friday morning. Jones has "regained movement in all of his extremities," but he would stay at the hospital overnight. 
After the game, Kelly said he spoke with Jones as he was being taken away on the stretcher. 
"I'm just praying for him," he said. "I said my piece to him when he was on the stretcher. I've got nothing but love for him. I hope he has a speedy recovery."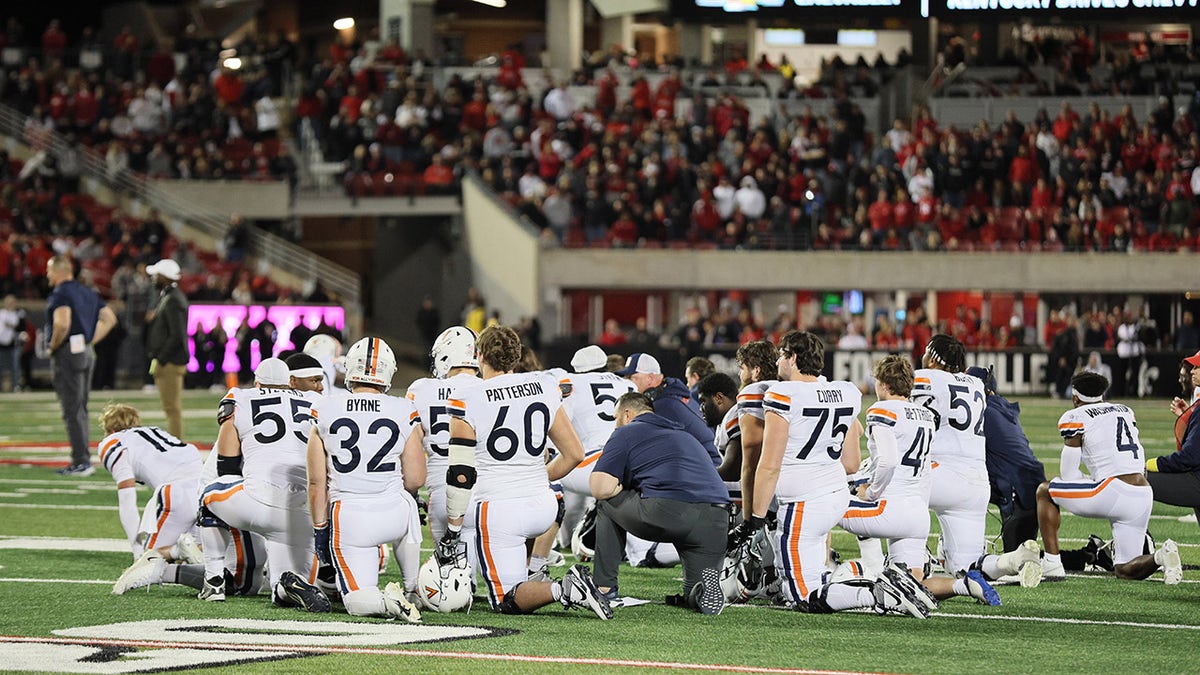 He also explained that the play opened up for him to make the tackle, and he went low after indicating that Jones tried to go low.
"It's a very, very difficult reality of the sport that we play, that every play can end that way, and you don't wish that for anybody," Virginia head​​ coach Tony Elliott said after the game. 
"I know one thing: (Perris Jones) is a tough young man, and he lays it on the line every time he goes out there for this football team. (We're) believing and praying that he's going to have a full recovery. I'm putting that in the Lord's hands, and I'm asking for that in advance and believing that that's going to be the case."
After the incident, Louisville rallied with 17 points in the fourth quarter to beat Virginia 31-24.
The Associated Press contributed to this report.