"We're just weightlifters that ride bikes."
As well as a seemingly superhuman ability to make a bike go quickly, Matthew Richardson has an uncommon talent for describing what he does, and the processes that go into making him so good at doing it.
"Sprint cycling," he explains, "is a sport where you have to be able to use every bit of energy that you can as quickly as possible, because you don't have more time. You don't have 200 laps to spend it all, you've got 20 seconds. You need to figure out how to get your body to recruit absolutely everything, otherwise you lose, because the other bloke will."
That sounds at once very simple, and entirely alien to the average leisure cyclist, who might ride for multiples of an hour, fuelled entirely by cake.
Speaking to Eurosport on the eve of the penultimate round of UCI Track Champions League competition in London, Richardson, by comparison, has just completed a training session that consisted of exactly one (1) effort.
That's roughly half of what goes into the ability to ride 200m in 9.5 seconds or less. Or beat Harrie Lavreysen in a one v one. The other half is "lots of gym. So much gym."
There's no doubt that Lavreysen and Richardson are the two fastest men in the world, separated by only the tiniest of margins, and shaping up to be one of the great rivalries of contemporary sport. That's why, due to permutations of seeing, it's something of a shame that we've only seen them go head to head twice (so far) in this year's Track Champions League.
In the first of those encounters in Paris, Richardson came out on top. In the second, in London on Friday night, Lavreysen made it 1-1. In neither race was there more than a whisker in it, which is what Richardson believes it's all about.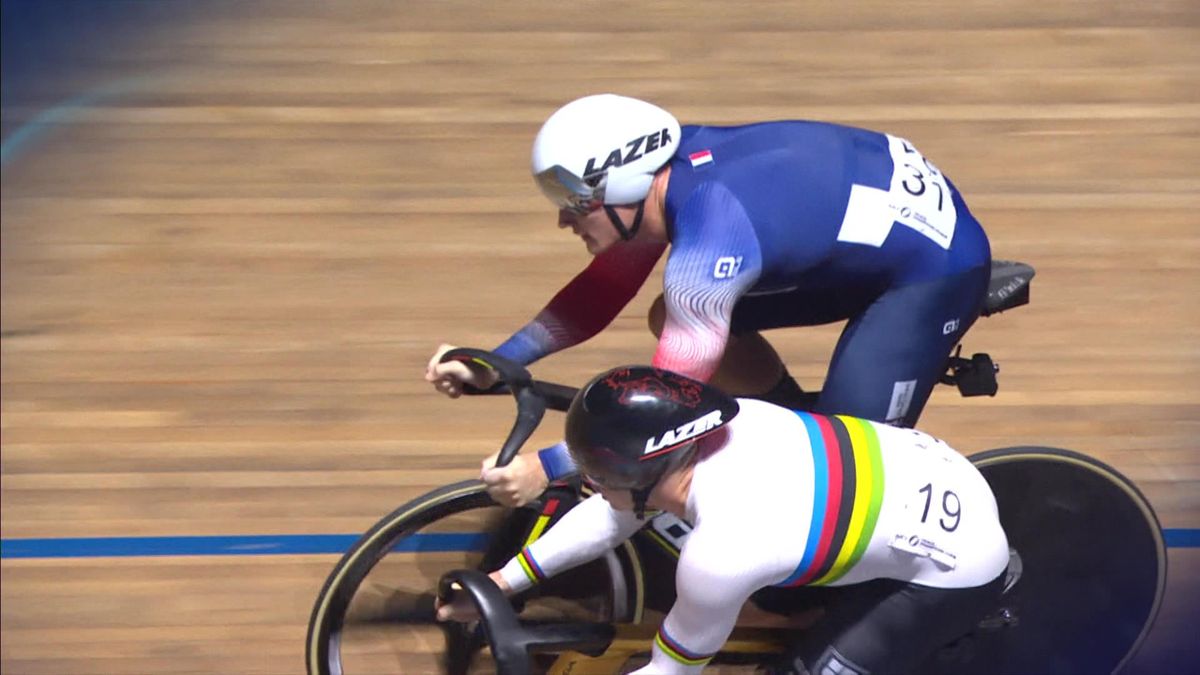 "It feels like there isn't as much hype when Harrie absolutely tears the legs off Tom [Derache]," he says. "It's just not [as] fun to watch."
Richardson believes them to be bonded by other physiological similarities which, along with their exceptional abilities, sets them apart from everyone else in the sprinters' paddock.
"I almost see ourselves as outliers," he says. "Harrie and I maintain a really high level of form throughout the entire season… I'll race World Cups in 9.5 and at Worlds not be much quicker. Maybe I'll even be slower. When we race each other at Champions League it's legit. He's on good form, I'm on good form. We're not on the best forms of our career, but I'm not racing a bad version of Harrie Lavreysen, and he's not racing a bad version of me."
So when you're tuned into the final round of the Track Champions League on Saturday night you can be sure that it's real deal racing.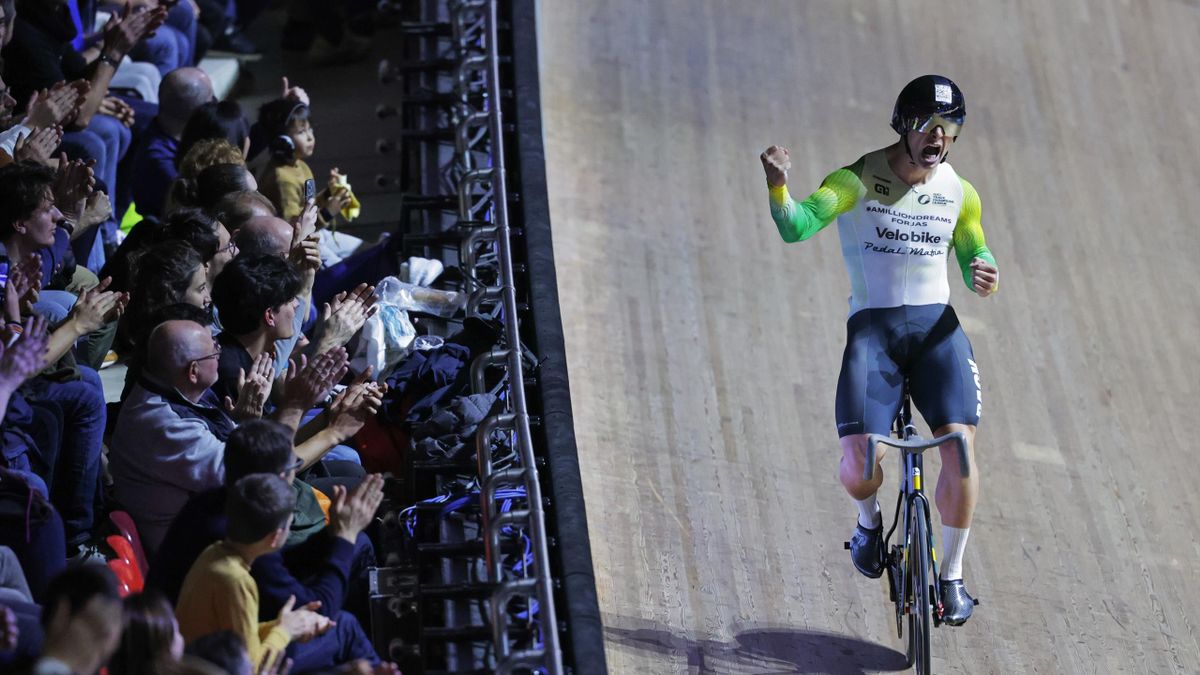 Although the pair are not the closest of pals away from the arena – due to distance more than anything – they have the utmost respect for each other as athletes, which comes across when they do go head-to-head, such as last weekend in Paris.
"When he raced Derache he was just still," says the Australian, "just a machine on the bike. When he raced me, our aero position fell out of the window, we were all over the bike coming down that home straight for the lunge for the line. We were giving it absolutely everything to beat one another. There was no holding back."
Richardson won that one by less than a wheel, which is what he's predicting will be the case this weekend: "When we're doing one v one it won't come down to more than half a bike length. And if it doesn't, something else exciting would have happened."
The Track Champions League might not be as important as the Olympics in a sporting sense, but it has had massive value to Richardson and contributed hugely to his sense of self as a sportsman.
"Last year I'd never beaten Harrie coming into the Champions League, and then I beat him," he says.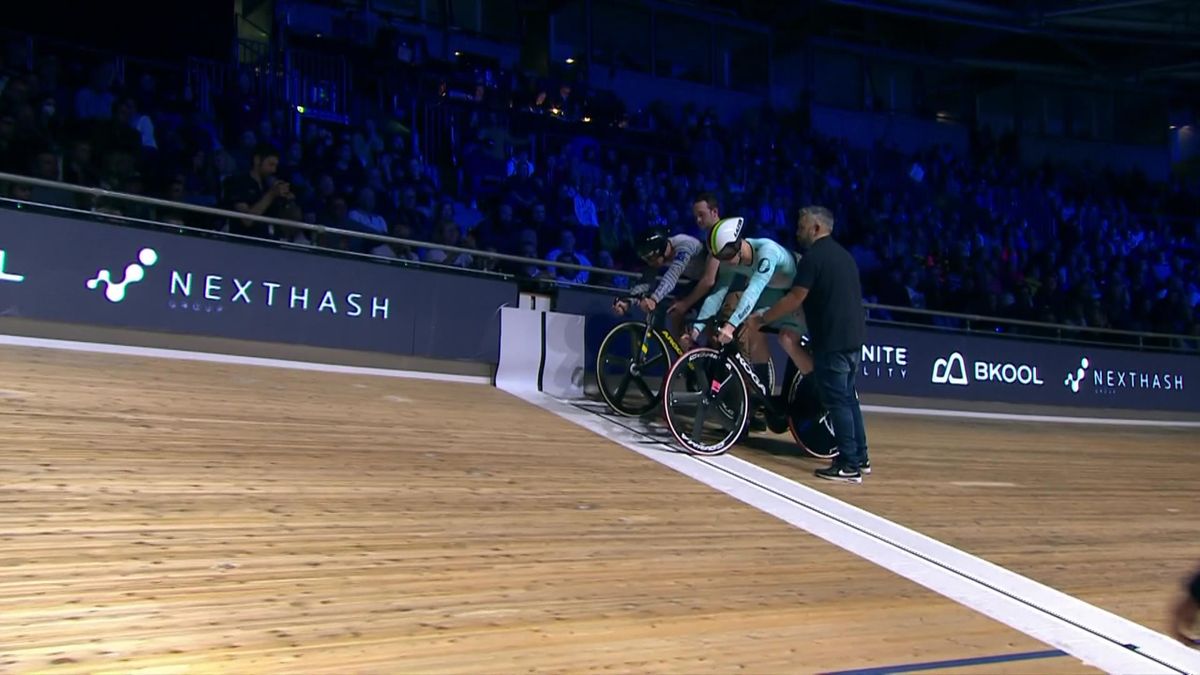 That first victory told Richardson that "I can beat Harrie at the Olympic Games."
Self-belief may not be everything but it is an essential part of the equation. "If you don't believe that you can do something, you won't," he says.
The unusual physical effects of an effort on Richardson's body has been widely documented, his rainbow yawns broadcast around the world.
Less well understood is that it's a sensation that originates from his legs, rather than his lungs.
Richardson doesn't know why it happens to him and no (or few) other riders, all he knows is that "it's sheer pain and I cannot do anything about it."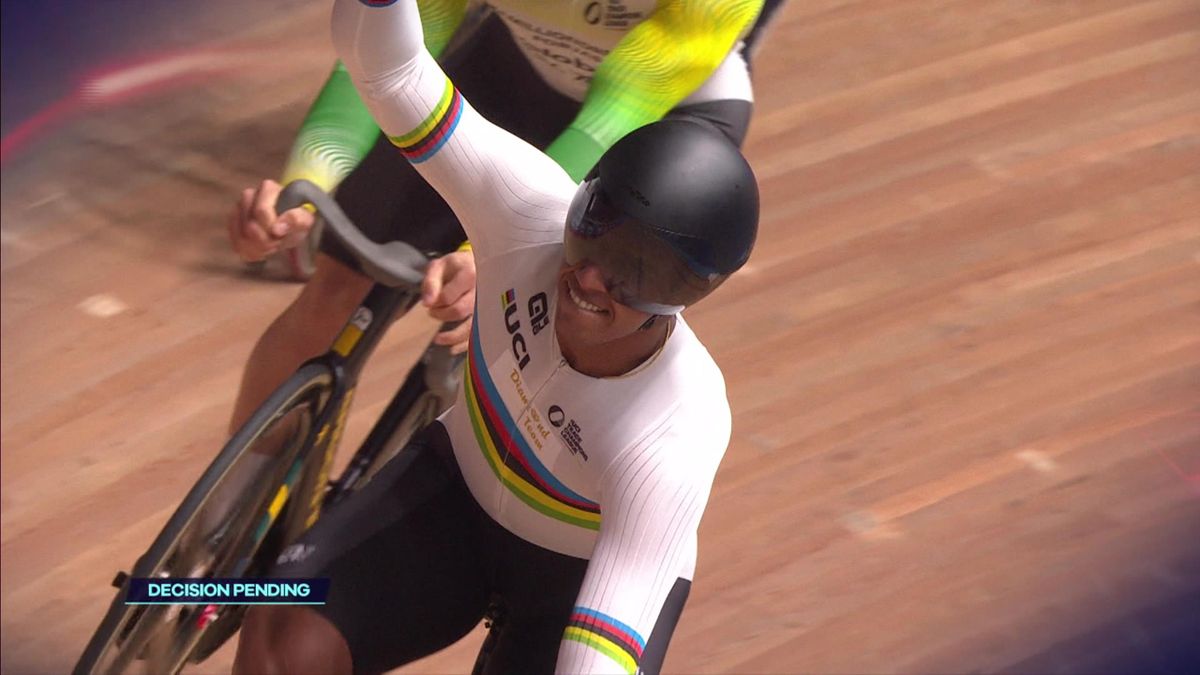 He's also able to accept it as the price of victory and when Eurosport suggests that it would suggest that he's pushing himself closer to his maximum, that most athletes simply couldn't push themselves that far, Richardson isn't convinced: "Everyone's trying as hard as they can, but for me, that means this happens."
It helps that, he says, "in the moment I don't really feel it, and I'm fine. It's afterwards."
Asked how he winds down after a night of adrenaline-packed TCL racing, Richardson replies that "you don't."
"You just keep the hype going for as long as it lasts," he continues. "Just try and soak it in and enjoy it as much as possible. These moments won't happen forever and we can't ride for our whole lives. It will come to an end and those moments are worth cherishing for as long as they last."
That Richardson has not raced Lavreysen as much this year as last is actually his only gripe with the Track Champions League. And that minor complaint is borne out of a love of racing and a deep fondness for the series as a whole.
"It's honestly like nothing else I get to race ever," he says. "It feels like a family. It's just fun. You don't get that at any other race where it's the athletes and it's the people in charge and the organisers and it's very separate.
"Here we're all in this together, to make the best cycling event on the planet, trying to bring track cycling up together. It feels so good to be a part of. I will do this forever until my legs break or I don't get invited. It's the greatest thing in track cycling right now."
The UCI Track Champions League is back for season three. You can watch it all live and on demand on discovery+. We will also have extensive coverage across eurosport.com.