The saga surrounding Novak Djokovic at the 2022 Australian Open "woke up a beast inside him", believes Alex Corretja, as the Serbian gets ready for a tilt at the year-ending ATP Finals in Turin.
In one of the most controversial crossover tennis news stories of recent times, Djokovic – having arrived in Melbourne in January 2022 expecting to play the first major of the year – was deported after having had his visa cancelled, a development that centred around his non-vaccination for Covid-19.
He said: "It was very, very hard. While I was still at the airport, I couldn't use my phone for three, four hours. I was lost, really, I didn't know what was happening."
He was able to practise at Melbourne Park having had his initial detention overturned, but added of his experience there: "I had helicopters flying above every single training session that I had on Rod Laver Arena, cameras all over the place.
"Also, I felt that energy and that those looks from from my colleagues and people that were in the tennis facility… that really hurt me a lot."
Corretja, speaking to Eurosport ahead of the culmination of the ATP tennis season in Italy, senses the whole scenario was a seminal moment for the current world No. 1, who has since won four of the six majors he has been able to compete in, including three during a stellar 2023.
"I think what happened to him in Australia led him to a long introspection," Corretja told Eurosport.
"He dove within himself and understood who he was. And he just got deep inside his soul, his body, his mind. And from then on, he's understood and dealt with everything better.
"He knows the people from outside better, what they think about him. Even the fellow tennis players, which ones were a little more on his side, which ones were not.
"So I think it's like it woke up a beast inside him that he had, and he's now controlling all his emotions much better than before. And I see now that even players or the crowd appreciate him even more than before because he's authentic, he's natural, he's himself, and he's not trying to go with a mass, saying things to make everyone happy.
"He's just gone with his principles. You might like them or you might not, but definitely he's someone who is going to fight for whatever he feels he needs to go for.
"And he does that with the association that he's creating for the players [PTPA], the way he's acting on court.
"So I think we are seeing probably the best version of Novak Djokovic overall. Of course, maybe he's a little bit different than five to ten years ago. But overall, I think we've seen probably the best performance of Novak in the whole history."
Corretja expanded on this 'new' version of Djokovic, stating his belief that the 36-year-old "doesn't care" now how he is perceived.
"I think mentally he found a balance that he is dealing very well with all the situations," Corretja said.
"He's even enjoying when the crowd is against him because he doesn't care anymore. He's like, 'you're going against me, you don't know who you play against'. And I think this is something that shows maturity.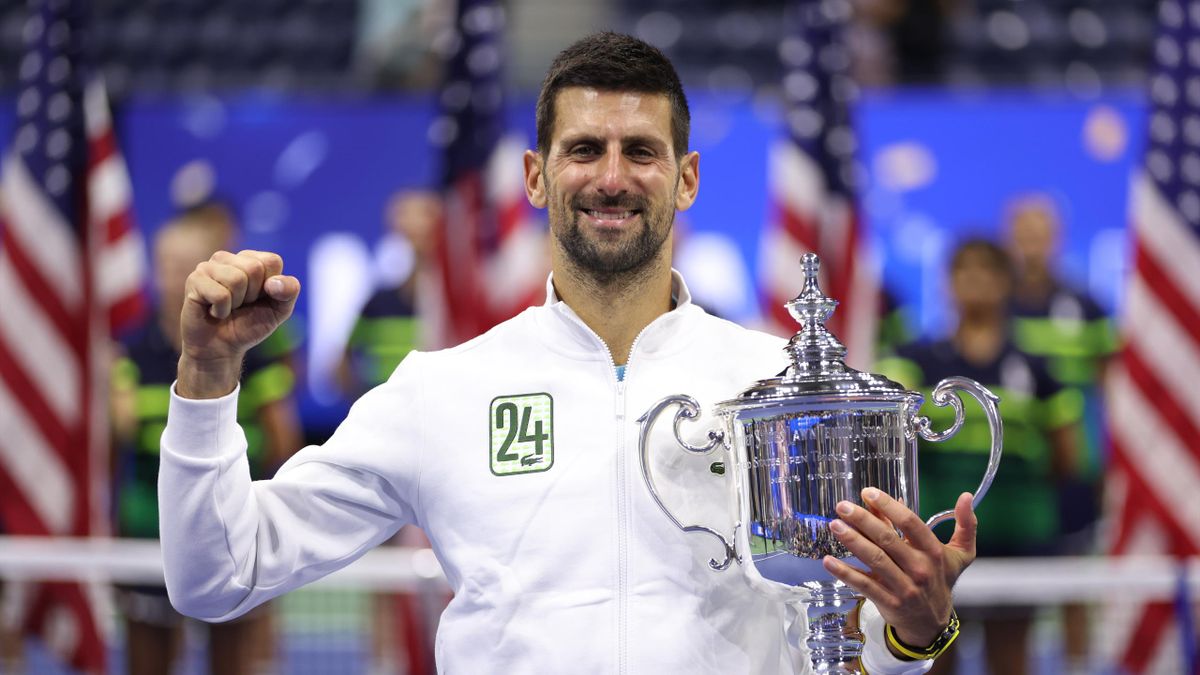 "Maybe before he would get upset with the crowd, now he takes it as a positive and even if sometimes maybe he doesn't feel well and he shouts, but he doesn't lose his way.
"It's just more that he needs to take his demons out of his body and his soul and his mind, and he does it because of that, but not because he's losing the momentum of the match.
"He needs to do that in order to find a way again, to be on the right path to win matches."
The Serbian takes on Rune first, and that match-up came with a warning from Corretja.
"I think it's the toughest draw that Novak could face in the opening round, playing against Holger," Corretja said. "Because the way they know each other, Holger feels that he can beat Novak.
"At the same time, definitely Novak knows better than anyone else how to deal with those moments. He likes the challenges, he likes those tight matches.
"But it's not that easy because maybe the first day in a regular tournament, you have the feeling that you are playing maybe a top 40 or top 50 guy. [But] you're going to play someone who has beaten you."
Stream top tennis action, including the 2024 Australian Open, live on discovery+, the Eurosport app and at eurosport.com