The 39 UCI Track Champions League points between Will Tidball and endurance leader Dylan Bibic might seem to some to be an insurmountable lead.
With two rounds to go, however, the British rider isn't ruling anything out.
"Bibic cracked last year, so it might happen again," he says with a smile ahead of this weekend's double-header in London.
The Canadian would have a target on his back even if he weren't wearing the blue jersey, says Tidball, having been strolling round the paddock with something of a swagger since the opening round.
"After the elimination in Mallorca, when I'd crashed, broken my bike, borrowed some bars and came second, I went up to him at the end and said: 'Well done mate, fair play, you got me back for Worlds.' He laughed, but I watched the interview afterwards and he goes up to the camera and is like: 'The champ is back!'"
Tidball was less than impressed: "There's no need for that, but I'll leave him to it."
As the reigning scratch champion, and wearer of the rainbow jersey in half the races each week, the 23 year-old can afford to carry himself with a more understated confidence.
"People play up to the cameras, but I like to let my bike riding do the talking," he says.
Which is certainly his intention in London.
"I just can't wait to go in front of a home crowd and show them what I can do."
For as well as balancing the Olympic level demands of the British Cycling Podium Programme, Tidball accrued 35 race days on the road with his St Piran team, before knocking his season officially on the head after Glasgow.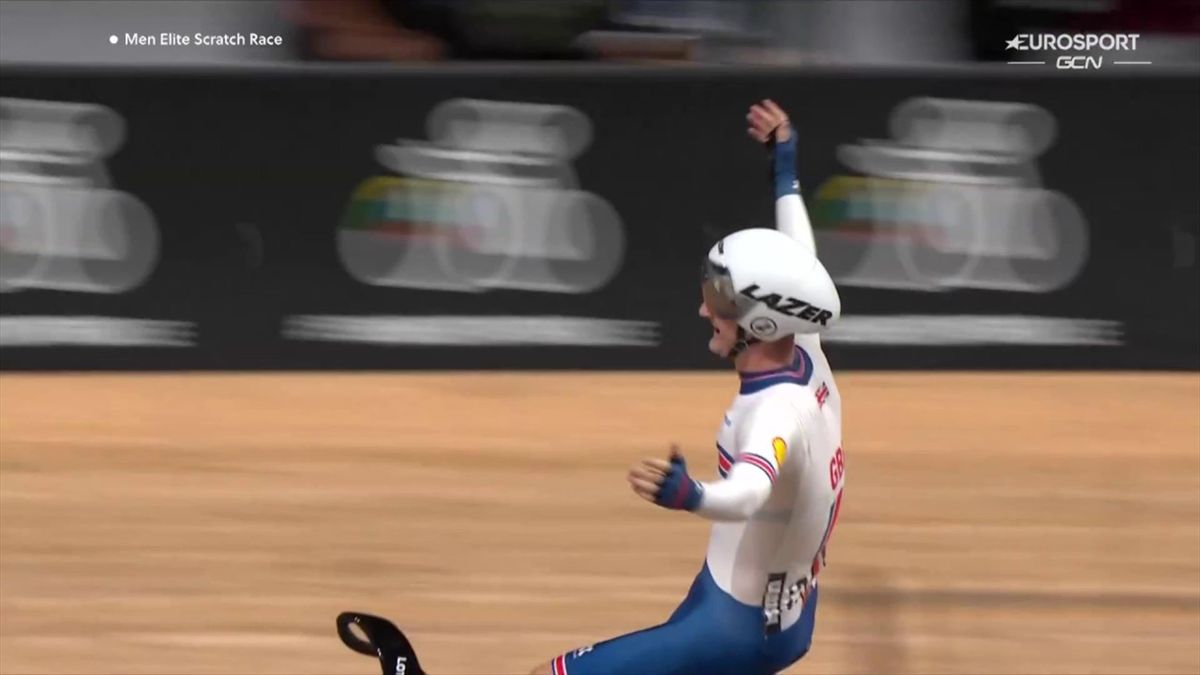 That meant he only had "two weeks training before Mallorca."
Having come in as a substitute for the final rounds in 2021, Tidball has been enjoying his full Track Champions League debut.
"I applied last year but didn't get in. They had to take me this year," he laughs.
At a World Championships, in contrast, "there's a little bit less enjoyment during, and after, there's probably more, especially when it goes really well."
Glasgow, he says, "was a massive high for me and my career and my life so far."
There he celebrated with a lap of the track carrying the flag of his home county of Devon.
"I grabbed it from my mum. There's not a lot of track cyclists from Devon, so it's important to represent."
Unfortunately, the green and white of the St Petroc's cross is not as well recognised as it perhaps should be – "everyone thought it was Just Stop Oil!"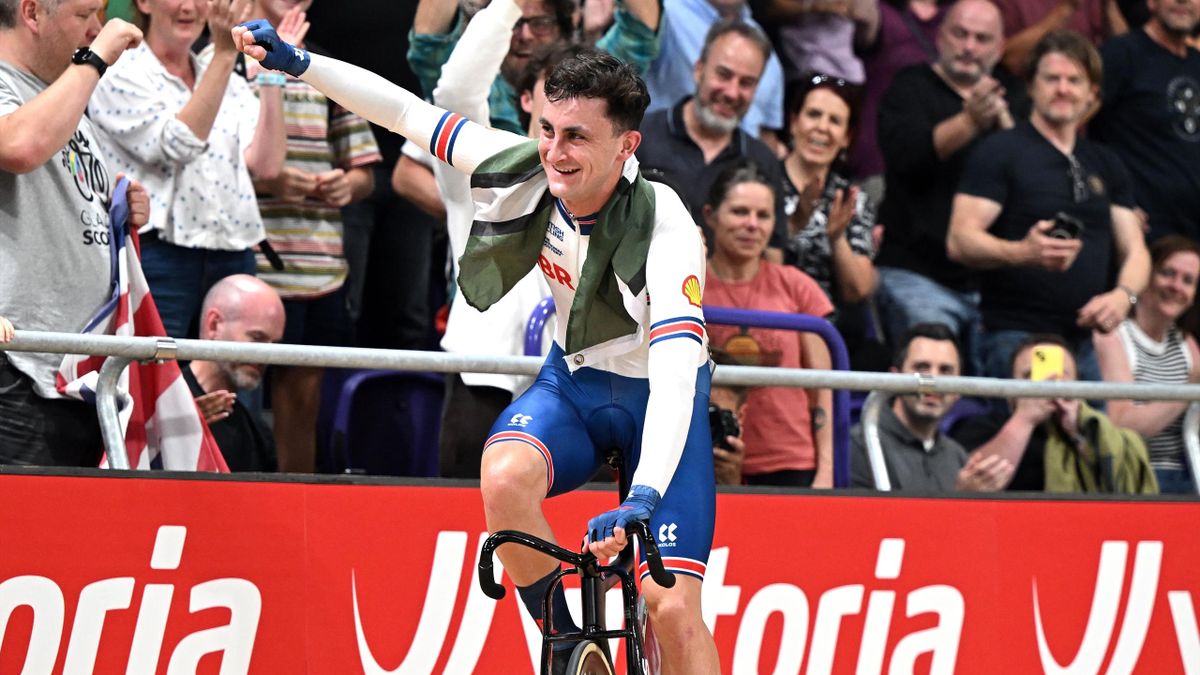 Devonians are indeed few and far between in professional cycling, in no small part due to the proximity of facilities.
Tidball himself started out in
, a form of racing taking place on short oval dirt tracks.
"There's a club down in Marsh Barton called the Exeter Aces, and that's where I started cycling," he says. "From the age of six to 16 I did that."
Having showed promise, as well as a keen interest inspired by Bradley Wiggins' 2012 success, his mum and dad began driving him the 200-mile round trip to take part in the weekly track league at the closest velodrome in Newport.
"Lucky I've got good parents," he says.
From there he was recruited to the British Cycling elite academy and the production line of talent which has delivered a steady stream of Olympic medals and world titles since 2000.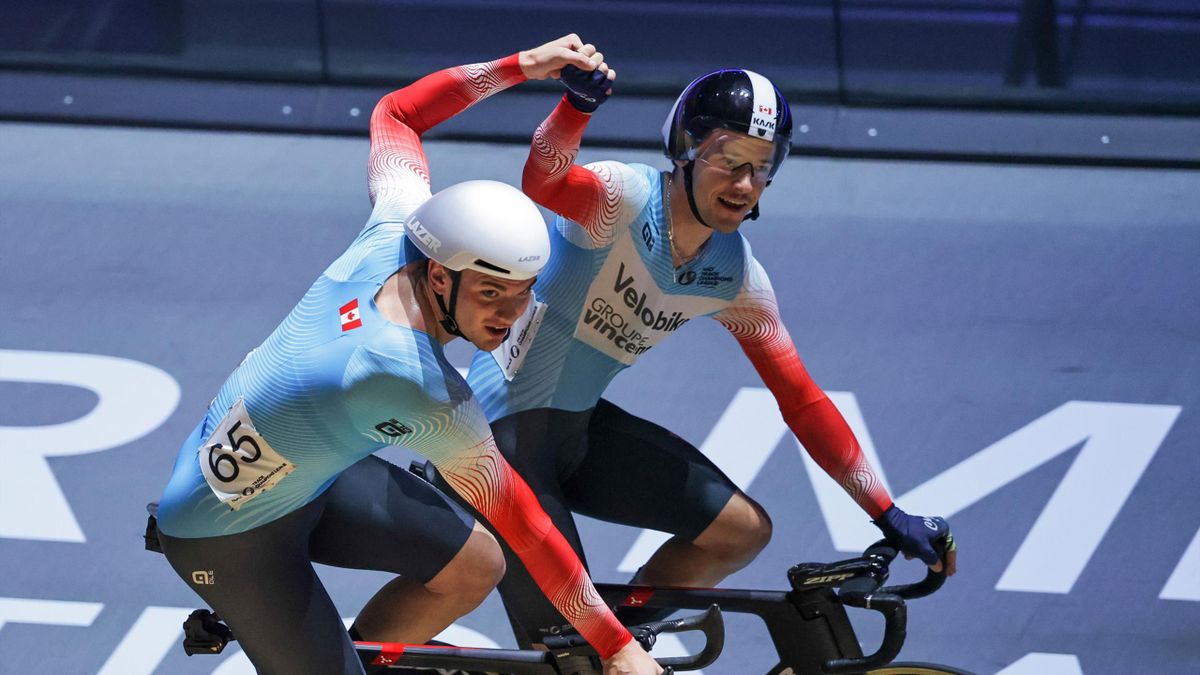 With eight male riders currently competing for just four slots available to Great Britain on the endurance side, merely making it to the Olympics is arguably the hard part.
"It's not an easy squad to get into," Tidball agrees. "We've got seven guys that have been elite world track champion, or won the Olympics back in Tokyo."
On the flip side, "it's great because it means if you do go, and push each other on, you're (almost) guaranteed some success."
Tidball is aware that he has time on his side, and wouldn't mind too much if he were to miss out on Paris, but there is a part of him that would "love to go to the Olympics while I'm young because it does tick it off."
That would mean he could continue with his racing career, in which he looks to emulate the likes of Wiggins, Geraint Thomas and more recently, Tokyo 2020 madison silver medallist, Ineos Grenadiers' Ethan Hayter.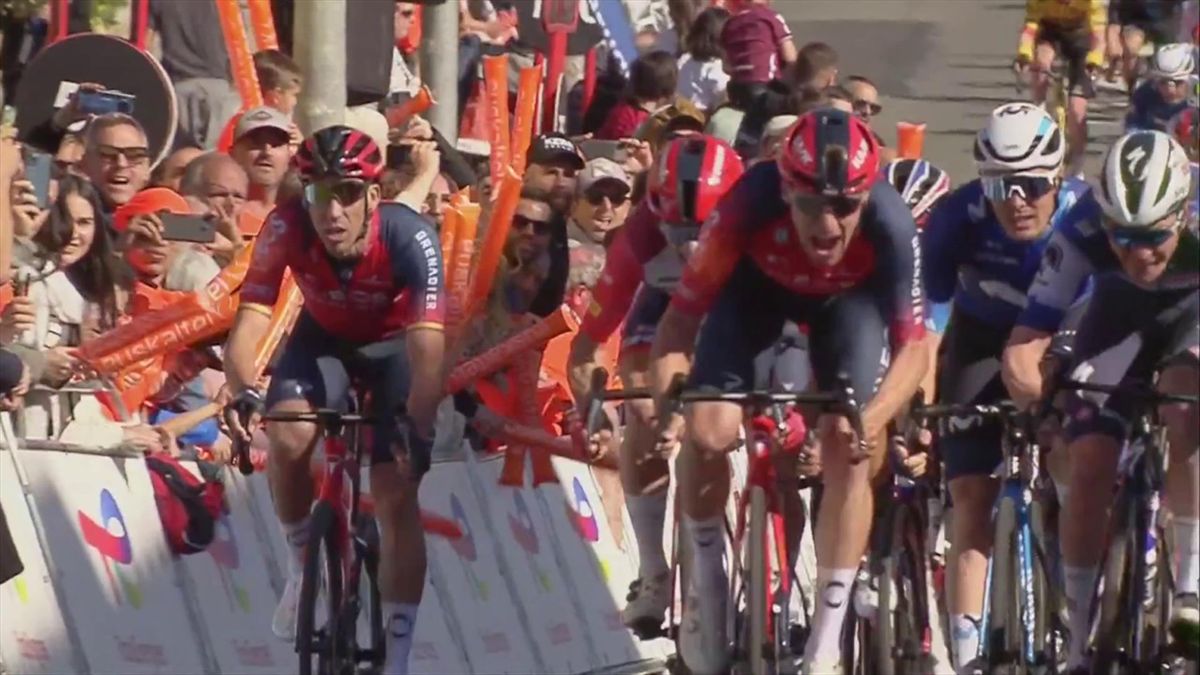 Tidball says Hayter has "been an inspiration".
"He's great to ride with, I've trained with him. He's a nice guy and obviously he's taken the path that I want to take eventually, which is inspiring."
In the nicest possible way, Tidball describes his friend, the native south Londoner, as "a bit of a freak. He makes it look easy to go from the road to the track but hopefully one day I can do what he does."
Before that, however, Tidball will look to do what Hayter has not done – win a race at the Track Champions League in London.
"The overall is the priority but obviously it would be nice to win, especially in the rainbow jersey.
"You want to do well, and represent your country well in front of the fans and your family that come out to see you."
Good to know that his mum and dad are coming up from Devon. Are they bringing the flag?
"We've just washed it, actually," Tidball replies. "If I win, I'll get it out again."
The UCI Track Champions League is back for season three. You can watch it all live and on demand on discovery+. We will also have extensive coverage across eurosport.com.