The Michigan Wolverines flew to Happy Valley with their head coach but took on No. 10 Penn State Saturday without him on the sidelines. 
Without Jim Harbaugh, Michigan left Beaver Stadium undefeated after beating the Nittany Lions 24-15 in Week 11. 
In a matchup between the two best defenses in the country, the Wolverines stifled Penn State for most of the day, allowing 238 total yards. 
Michigan running backs Blake Corum and Donovan Edwards combined for 197 yards and three touchdowns, and the Wolverines passed their first true test of the season. 
MICHIGAN STARS, ALUM TOM BRADY HAVE ONE-WORD RESPONSE TO JIM HARBAUGH'S PUNISHMENT
Offensive coordinator Sherrone Moore filled in for Harbaugh, who the Big Ten suspended Friday for the remainder of the 2023 college football regular season. 
News of the suspension came less than 24 hours before the kickoff of Michigan's biggest game of the season against its first ranked opponent. 
Hours before the noon kickoff, it was reported Harbaugh would in fact miss the game because the court system was not ready to rule on an emergency temporary restraining order filed Friday night. 
Harbaugh filed an emergency motion against the Big Ten Conference and Commissioner Tony Petitti after the conference banned Harbaugh from the sidelines for the final three games of the regular season.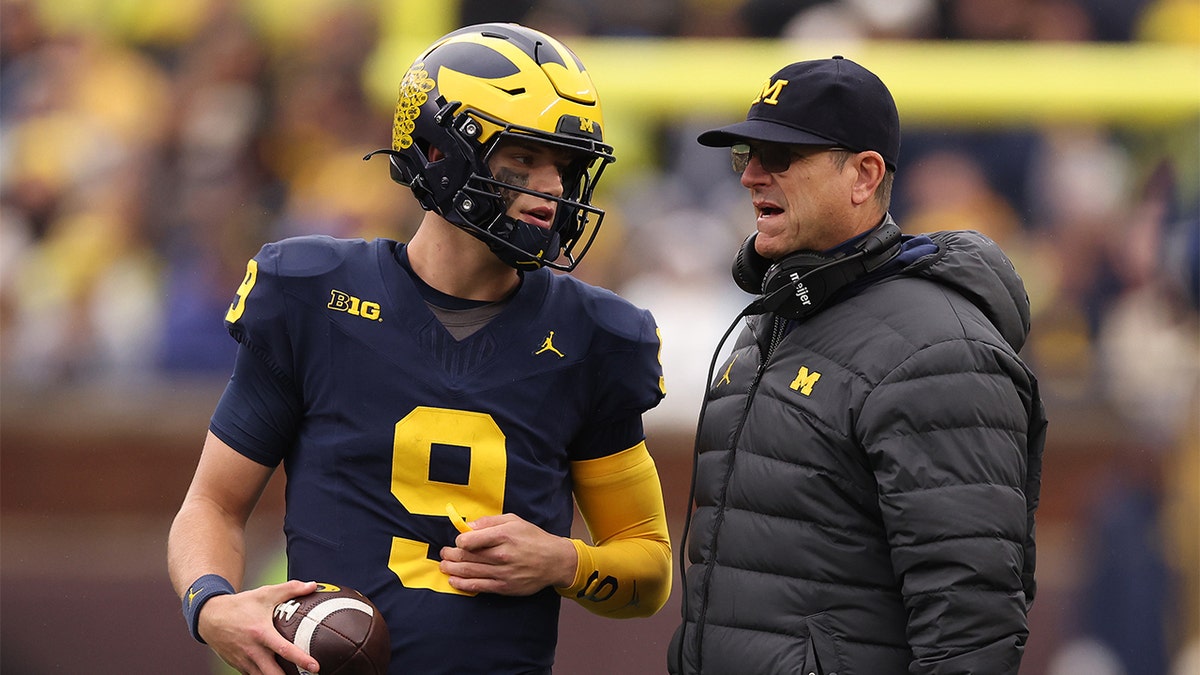 The motion seeks an emergency temporary restraining order along with a preliminary injunction. There will be an in-person hearing Nov. 17 at 9 a.m., according to ESPN.
The sign-stealing saga in Ann Arbor has been swirling the past few weeks as the NCAA began investigating Michigan over alleged off-campus scouting and sign stealing.
In the past few weeks, Big Ten coaches and athletic directors reportedly urged Petitti to take action against Michigan as the NCAA investigation will likely take time. 
The conference acted Friday, announcing Harbaugh's suspension from games after it said that Michigan "has been found in violation of the Big Ten Sportsmanship Policy for conducting an impermissible, in-person scouting operation over multiple years, resulting in an unfair competitive advantage that compromised the integrity of competition."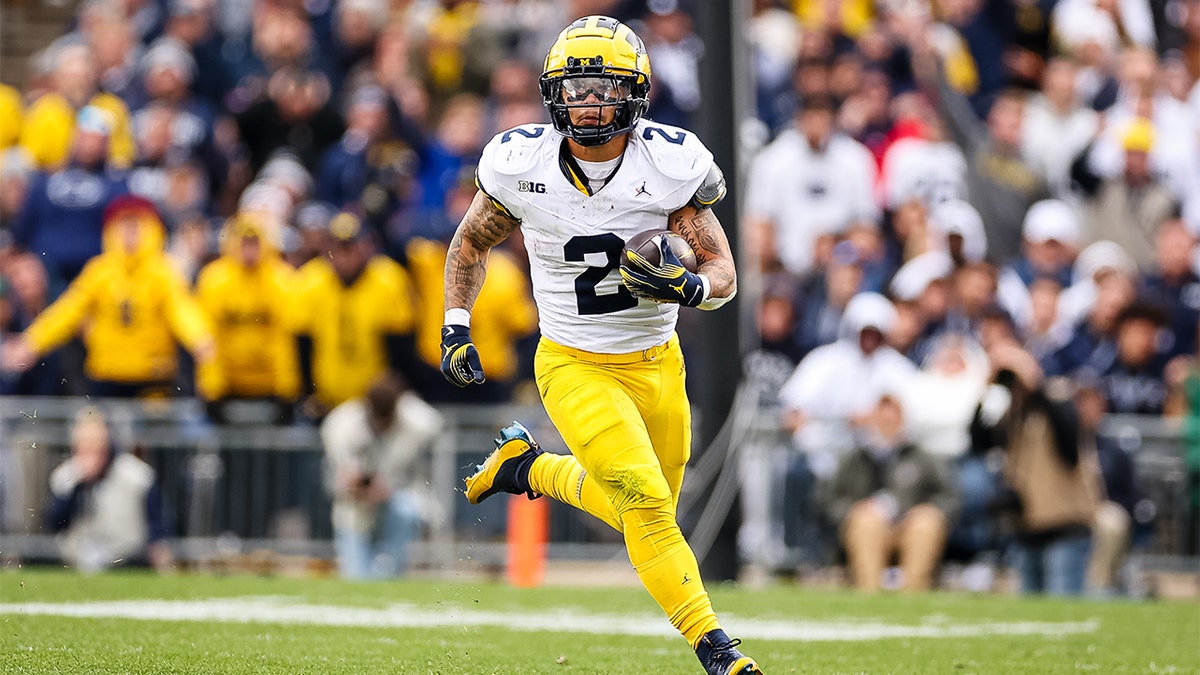 In a 13-page letter to Michigan athletic director Warde Manuel, Petitti said the conference "has not yet received any information indicating that Head Football Coach Harbaugh was aware of the impermissible nature of the sign-stealing scheme," and that the action was not a sanction of Harbaugh but a sanction against the university. 
Wolverines staff member Connor Stalions, who is at the center of the controversy, resigned Nov. 3 after being initially suspended with pay during the NCAA investigation. 
Michigan heads to Maryland in Week 12 before the game of the year against No. 1 Ohio State Nov. 25.