Katie Archibald hopes the winning feeling from the 2023 UCI Track Champions League will propel her to more success at next summer's Paris 2024 Olympics.
Even though she didn't win an elimination race on the final night – only the third time across the three seasons that she hasn't done so – Archibald still leaves London on a high after finishing 15 points ahead of second-placed Anita Yvonne Stenberg in the standings.
"I think it's important to have good morale as we go through this next phase of building foundational work to try and take it to the next level in August," she told Eurosport.
"That was always going to be the risk of coming to an event like this, if you put yourself on a low not everybody can pull themselves up and say 'this is a sign you need to work harder'. I really take a lot of momentum from success.
"In a pursuit I can always dig deeper if I think I am actually going to win. It's when I'm knocked down that I am not so strong.
"I am really glad I left with the jersey and some good morale to go forward with."
Archibald is a two-time Olympic champion, winning gold in the madison in Tokyo two years ago and gold in the team pursuit in Rio in 2016.
She was presented with her Endurance title at the conclusion of the Track Champions League by former Great Britain team-mate Joanna Rowsell.
"The Olympic Games define our careers, Joanna has taught me a huge amount of that," said Archibald.
"I was her team-mate through to 2016, we are actually closer now that she has retired and I have grown up and understand the experience a bit better. The strength of your career, for me, really has been springboarded by being part of that team."
Archibald came fourth in the scratch race in the final round and then third in the elimination race.
Reflecting on her last night of action at the 2023 Track Champions League, Archibald said: "This is probably one of the scratch races I've been happiest with.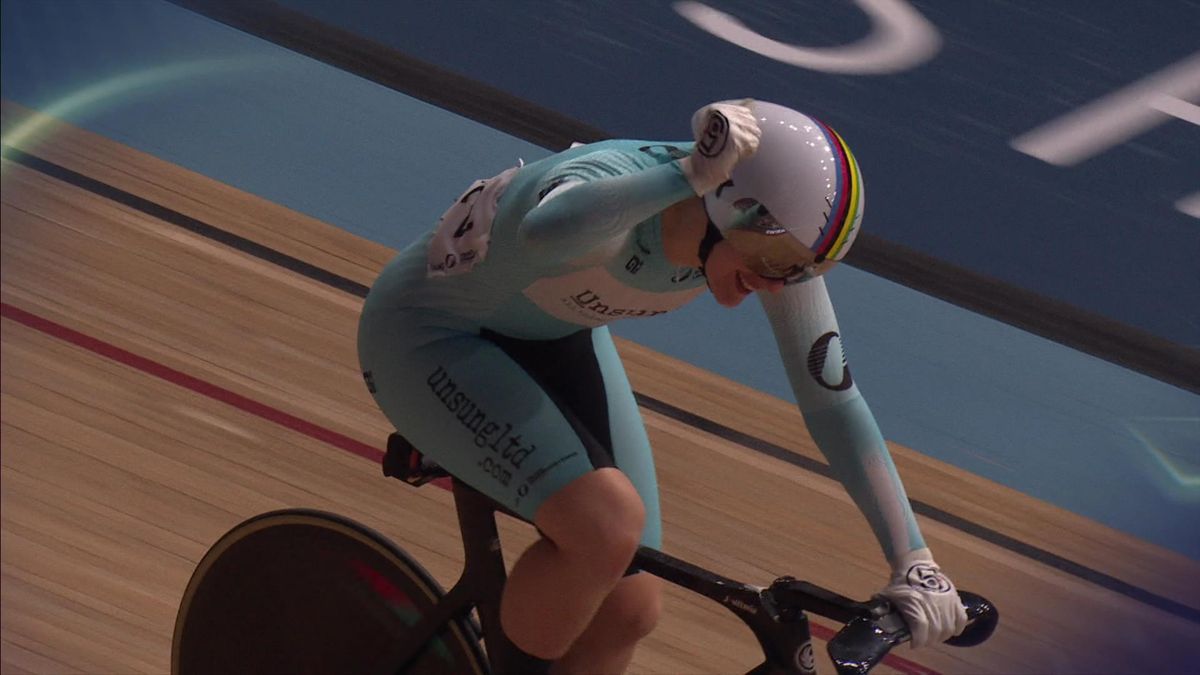 "I tried some things, they didn't work, I still held on with the bunch sprint, that's the most stressful part for me, getting this mental block of getting through that scratch race and getting over that, and then I felt I could enjoy the elimination race."
Asked why she found the scratch stressful, Archibald said: "The fact everybody says it's so simple as it's first across the line, but to me it's the least controllable because it's the most simple.
"In a points or elimination race there are so many moving pieces you have to put together, but the scratch is just one and you have to hope you are the one person who does it, but I rarely am. Maybe next year."
The Olympic Games will return with Paris 2024, live on Eurosport and discovery+, the Eurosport app and at eurosport.com