Iowa Hawkeyes star Caitlin Clark took the world of college basketball by storm last season, and the senior guard is picking up right where she left off. 
Clark went off Thursday night against No. 8 Virginia Tech, scoring 44 points, dishing out six assists and grabbing eight rebounds in an 80-76 win over the Hokies.
Iowa, the third-ranked team in the country, is now 2-0 after beating Fairleigh Dickinson in their opening game of the season. 
NEVADA'S STEVE ALFORD UPSET AFTER BASKETBALL GAME PAUSED OVER BAT INVASION: 'PRETTY EMBARRASSING'
Clark, who averaged 27.8 points as a junior, got to the free-throw line 17 times despite struggling from beyond the arc, converting just 5 of 16 three-point attempts. 
"I love my girls [on my team], but sometimes you're playing checkers and she's playing chess," Virginia Tech head coach Kenny Brooks said of Clark. "She's that good."
In a matchup between two teams that made the Final Four last season, Iowa got the upper hand as Clark was able to outduel Virginia Tech guard Georgia Amoore, who had 31 points on the night.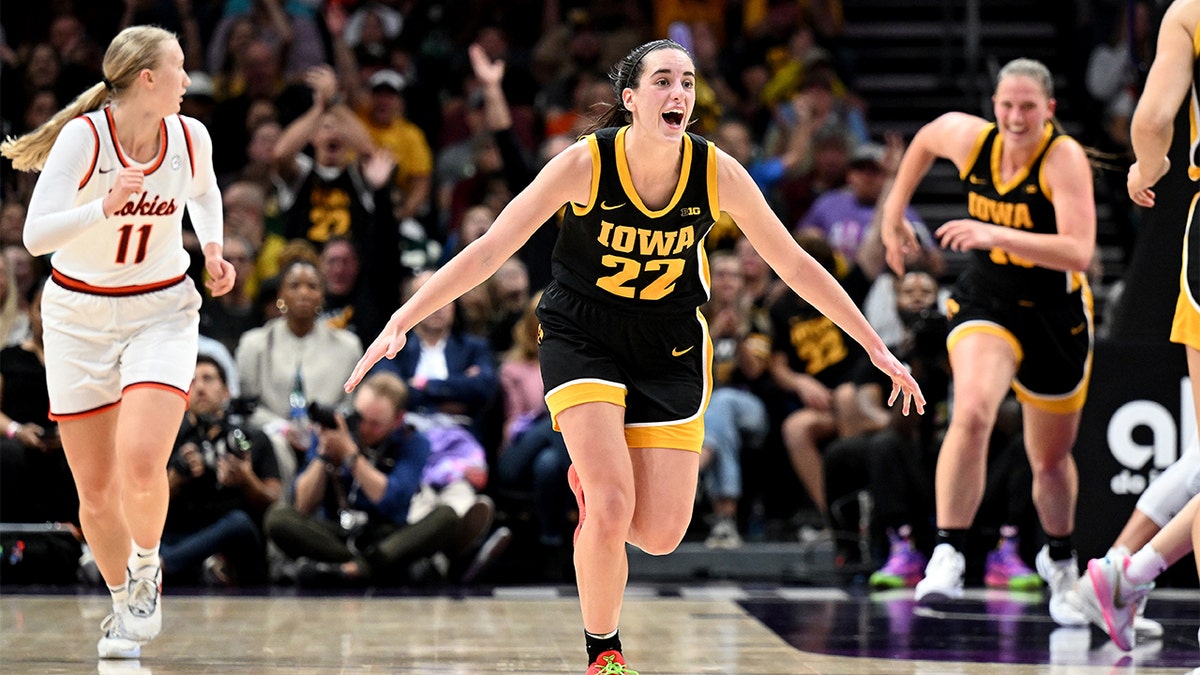 "She is a generational player, and we are going to watch this young lady play for a very long time, and she is going to play at a very high level," Brooks said.
Clark brought incredible attention to women's college basketball last season as she dragged the Hawkeyes to the NCAA championship game against the LSU Tigers. 
LSU's victory over Iowa was the most-viewed women's college basketball game on record, with 9.9 million viewers tuning in, according to ESPN. 
Clark will be eligible to enter the 2024 WNBA Draft, but hinted after last season that she could use her COVID-19 fifth year of eligibility.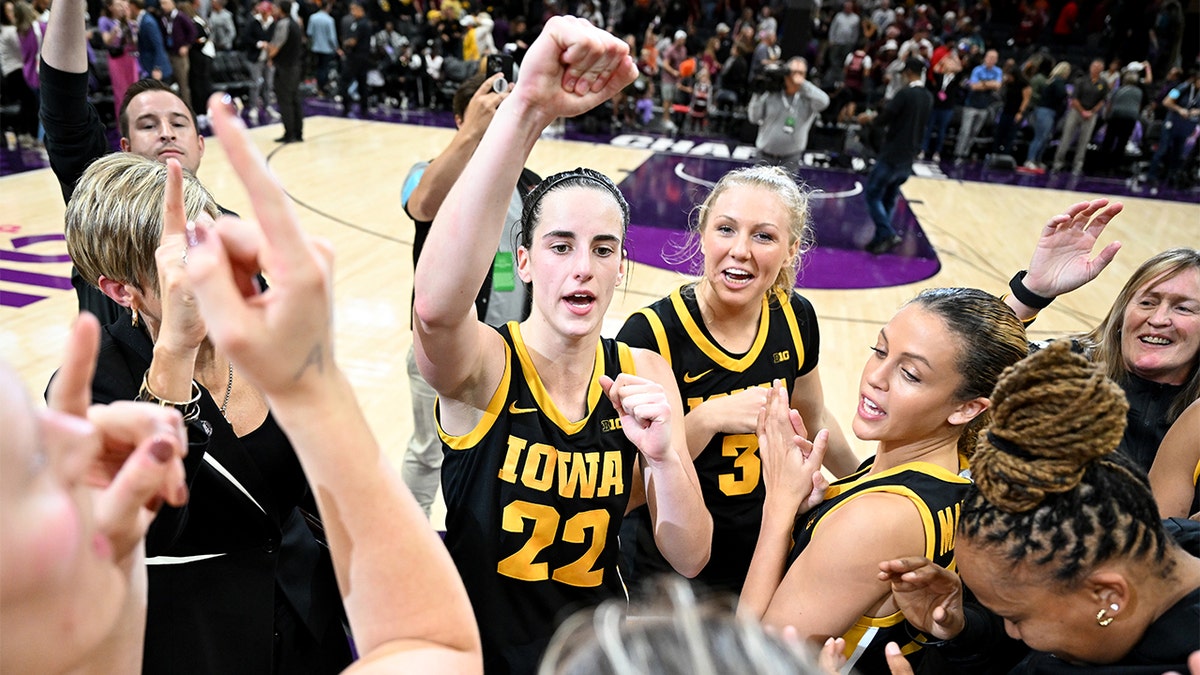 "I have another year here [Iowa], and possibly one more after that just because of that. I probably will have to make a decision on that sometime next year. I really have no clue what I'm going to do. Stay for an extra year or leave after next year," Clark said on "The Dan Patrick Show" in February.
Clark is averaging 36.0 points per game in the very early portion of the 2023-24 college basketball season.
The Associated Press contributed to this report.