The Memphis Grizzlies are off to a brutal start in 2023, losing their first six games of the season before finally earning a win against the Portland Trail Blazers on November 5th. 
Friday night, Memphis dropped to 1-8 with a loss to the Utah Jazz, and the Grizzlies hold the worst record in the NBA. 
Utah went to the free-throw line 29 times to just 13 appearances at the charity stripe for Memphis, and Grizzlies center Jaren Jackson received two technical fouls in the third quarter, resulting in his ejection. 
HEAT STAR JIMMY BUTLER CLAPS BACK AT COURTSIDE HECKLER: 'I BOUGHT MY HOUSE IN CASH'
Grizzlies head coach Taylor Jenkins, who also received a technical, unloaded on the officiating after the game. 
"Saddle up. One of the most poorly officiated games I've ever seen," Jenkins said. "Record it. I'm fine with it. F—— atrocious. 
"Jaren Jackson plays 23 minutes and is in the paint all night. He's one of the most professional players in this league and gets a double-technical foul, and the excuse I get is that he is charging an official."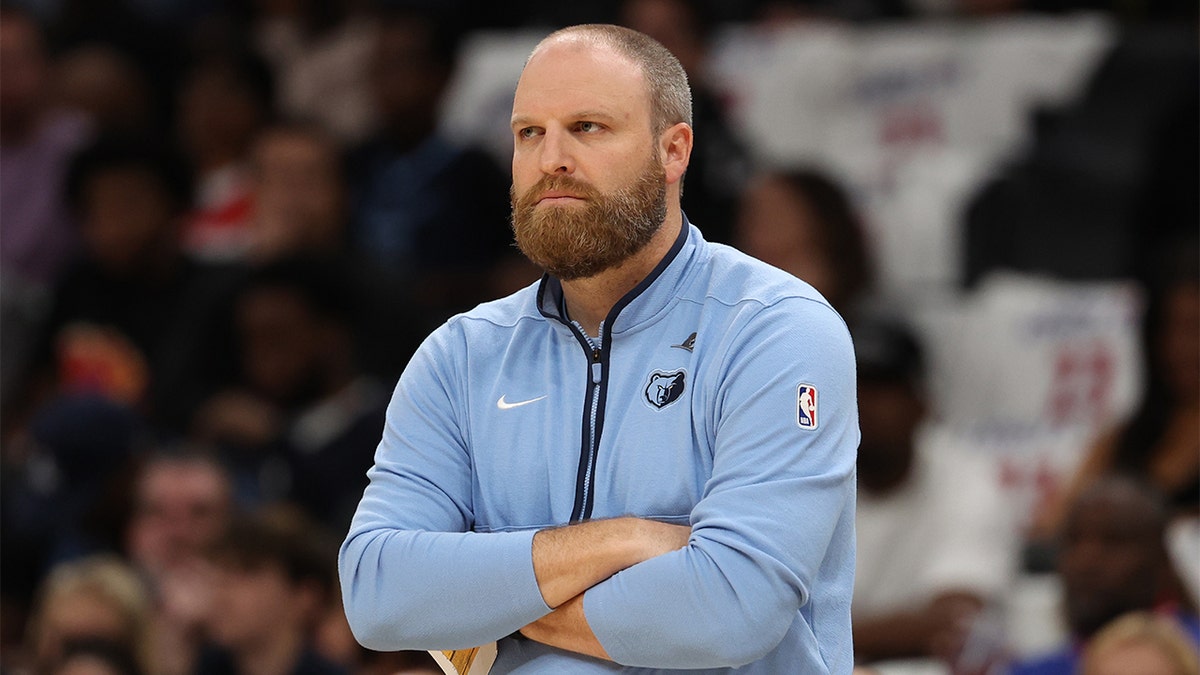 The Grizzlies are without star guard Ja Morant for the first 25 games of the 2023-23 season after a second incident where he appeared to flash a gun on social media. 
They're also without big man Steven Adams, who will miss the season after knee surgery.  
"Our team is competing their a—- off," Jenkins added. "Competing their a—- off, and this is what happens? The interaction right now with the officials, complete disrespect."
The win for Utah snapped a four-game losing streak but allowed Memphis to get back into the game in the fourth quarter after taking a 21-point lead.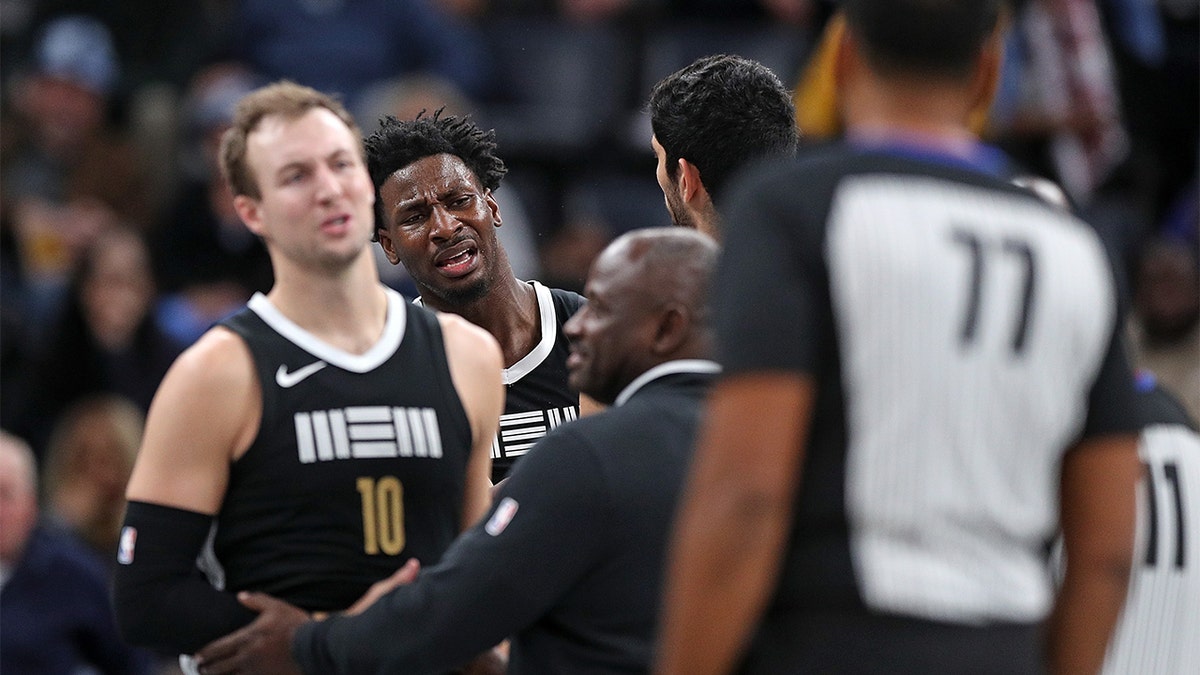 "It's a good learning moment for our young players that when the game gets hectic, especially on the road, and the arena gets hectic, we have to find a way to maintain our composure," Jazz coach Will Hardy said. "Obviously, at the end of the third quarter, we had five turnover in three and a half minutes, which allowed Memphis to get back in the game. Down the stretch, a lot of guys made some big plays."
Lauri Markkanen and Jordan Clarkson led Utah with 26 points apiece. 
"That's a good experience," Markkanen said about holding onto the lead down the stretch. "Obviously, it wasn't pretty. A win's a win."
The Associated Press contributed to this report.