D.J. Hayden was among the six people who died in a car accident in Houston, the Raiders announced on Saturday. Hayden was 33. 
"The Raiders Family is mourning the tragic loss of former cornerback D.J. Hayden," the Raiders said in a statement. Houston police confirmed that the deadly crash happened early Saturday morning.
He was born in Houston and played college football at the University of Houston. His former fellow Cougar Zach McMillian also died in the wreck, police said. 
Hayden captured the attention of the sports world more than a decade ago when he survived a near-fatal injury to his heart during a full-pads practice at University of Houston. He later became a first-round NFL Draft pick when the Raiders selected him No. 12 overall in 2013.
NFL HALL OF FAMER DICK BUTKUS' CAUSE OF DEATH REVEALED: REPORT
"D.J.'s courage, perseverance, and dedication to his teammates will be fondly remembered by everyone who knew him. The prayers of the entire Raider Nation are with D.J's loved ones at this time," the Raiders statement concluded.
Houston Police Department spokesperson Asst. Chief Megan Howard said they received a call around 2 a.m. about a traffic accident. Two cars were involved in the fatal crash. The vehicles were identified as a Chrysler 300 and an Acura SUV.
Police determined that the driver of the Chrysler 300 was at fault, as the car went through a red light at a "high velocity." Four individuals were pronounced dead at the scene of the crash, while four others were taken to a nearby hospital. Authorities said that two of the people who were transported to the hospital later died.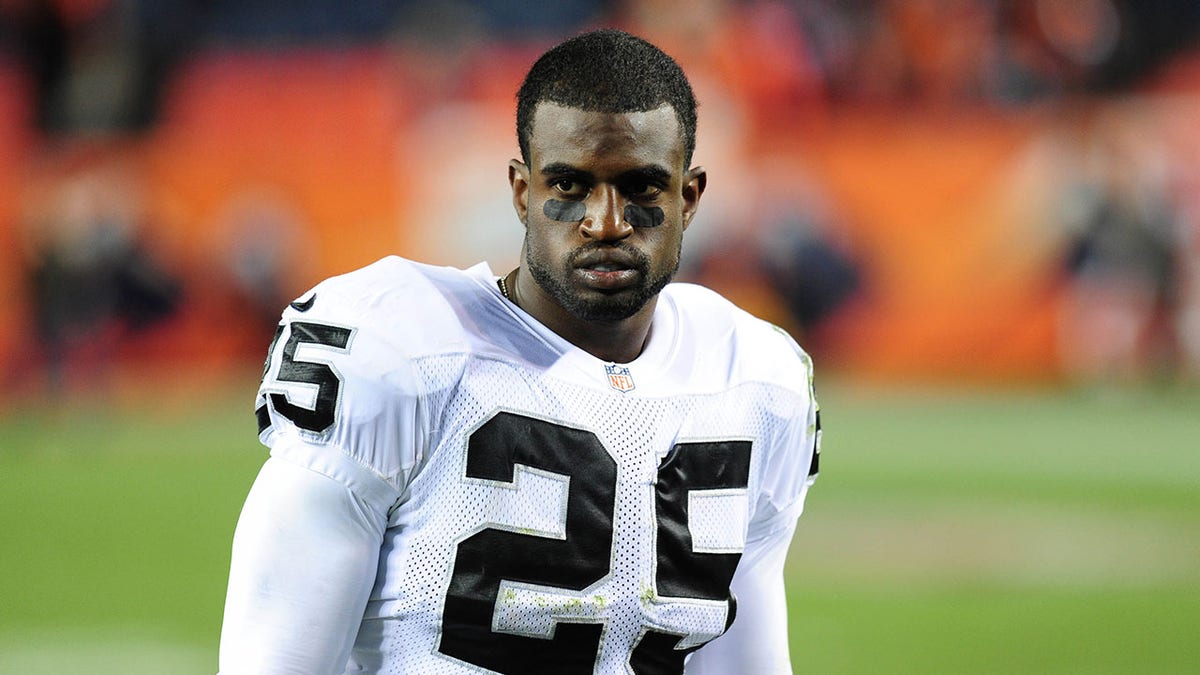 Police identified the deceased as five males, one of whom authorities said appeared to be homeless. The sixth victim was identified as a female.
Other details surrounding the incident were not immediately made available. An investigation is underway.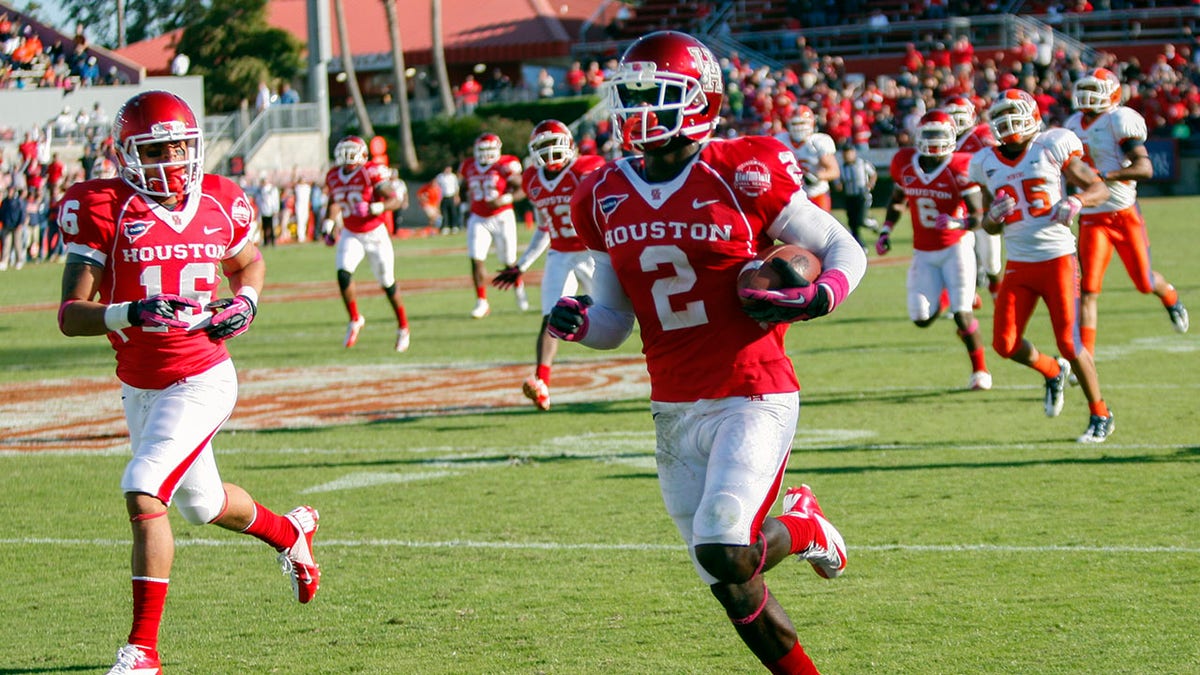 Former Cougars offensive lineman Ralph Oragwu was killed in the crash, the university confirmed. He played at the University of Houston from 2009 to 2013.
McMillan starred at Houston from 2010-2013, where he received All-American Athletic Conference second-team honors.
"The entire University of Houston community is heartbroken over the tragic passing of former Football student-athletes D.J. Hayden, Zachary McMillian and Ralph Oragwu earlier today, and our thoughts and prayers remain with Jeffery Lewis in his recovery ahead," the school said in a statement. 
"We extend our deepest condolences to their families, friends, and loved ones, as we collectively mourn the loss of three individuals who made an indelible impact on each life they touched."
Hayden played for the Raiders, Lions and Jaguars during his nine-year NFL career. He also spent time on Washington's practice squad in 2021. He finished his career with 4.5 sacks and four interceptions.