After 10 weeks of the college football season, a few things are clear. 
Georgia may not be as dominant as past seasons, but the national championship runs through Athens until someone takes them down. The Pac-12 is loaded, and that statement does not have much to do with the traditional power in Los Angeles. Nick Saban still has a lot in the tank as Alabama has bounced back after its Week 2 loss to Texas. The Longhorns and Florida State are as "back" as the definition of the word allows. 
Here is what is not clear. 
How will Michigan look in the remaining three weeks of the season?
HEISMAN TROPHY POWER RANKINGS: PAC-12 QUARTERBACKS LEAD THE PACK
On Friday, the Big Ten announced that head coach Jim Harbaugh will not be allowed to coach games for the remainder of the 2023 regular season after it said that Michigan "has been found in violation of the Big Ten Sportsmanship Policy for conducting an impermissible, in-person scouting operation over multiple years, resulting in an unfair competitive advantage that compromised the integrity of competition."
Harbaugh will be allowed to be at practice and other team activities, but will not be on the sidelines for Michigan's final three games.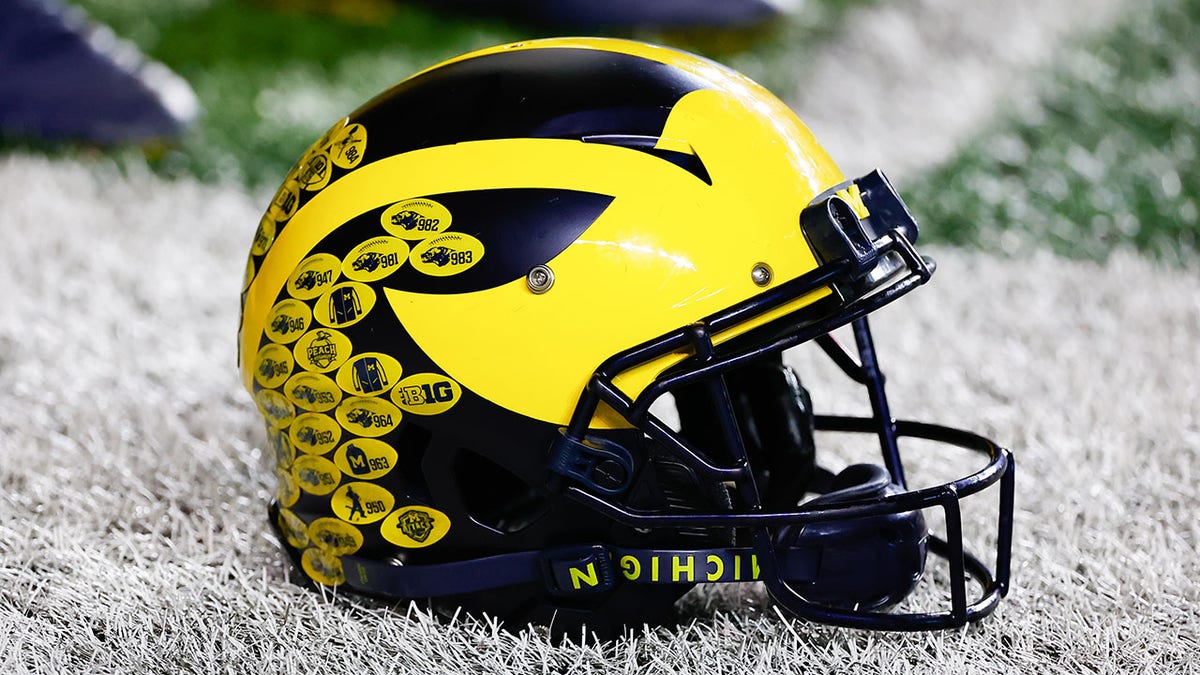 Michigan responded to the announcement with a statement of its own, saying it intends to seek a court order "preventing this disciplinary action from taking effect."
While much of the college football world waits for the final result in Ann Arbor, Week 11 of the season has the potential to shake up the College Football Playoff. 
Let's take a look at a few games to be aware of on Saturday. 
No. 10 Penn State vs No. 3 Michigan – Noon ET
The Wolverines have dominated their schedule, winning by an average of 34 points per game, which is the largest scoring margin in the country. 
But who have they beaten?
Michigan has yet to play a team ranked in the top 25 this season, but that changes on Saturday. 
Harbaugh's squad will travel to Happy Valley to take on James Franklin and the Penn State Nittany Lions as Michigan gets its first test of the season.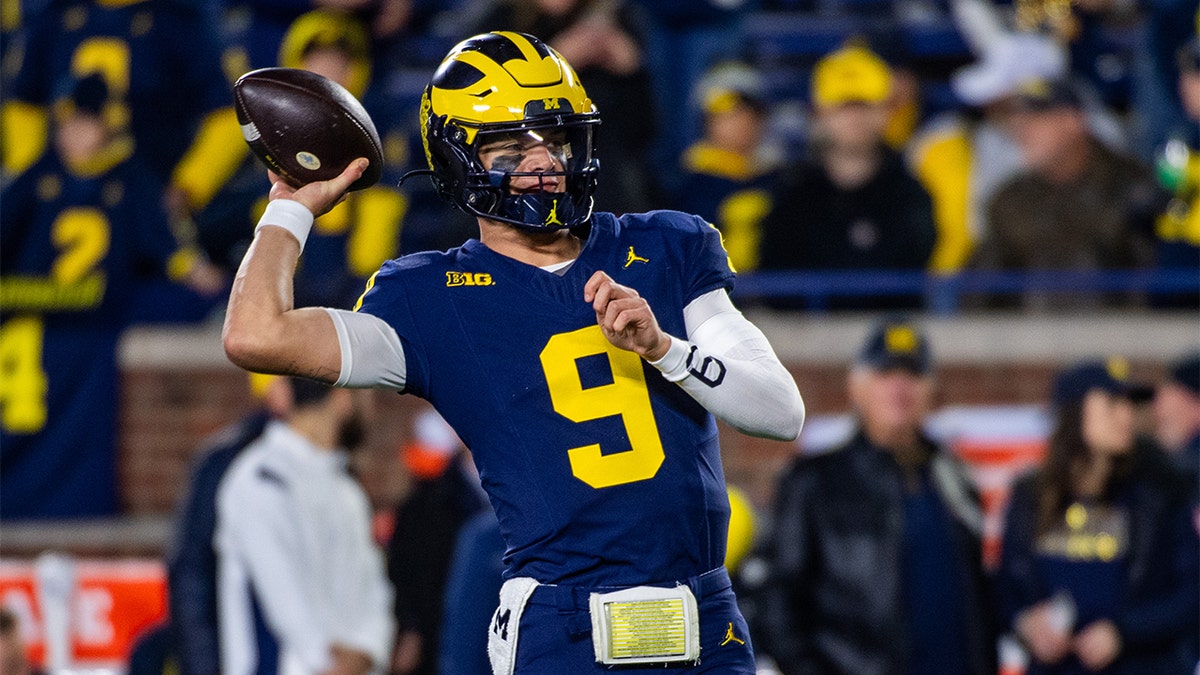 A win over Penn State puts Michigan's matchup with No. 1 Ohio State on Nov. 25 in the spotlight as the two powerhouses will play for the Big East title. 
NATIONAL CHAMPIONSHIP ODDS AS COLLEGE FOOTBALL SEASON REACHES WEEK 11
It is a matchup between the two best defenses in the country. 
Michigan is allowing just 231.4 yards and 6.7 points per game, while the Nittany Lions allow 234.4 yards and 11.9 points per game. 
Against the Penn State defense in 2022, Michigan ran for an incredible 418 yards. Penn State is allowing just 60.6 yards on the ground per game in 2023. 
"First of all, I think we have been much more disciplined and consistent in gap responsibility," Franklin said of his run defense this season. "There have been times where we have tried to make plays and get out of our gap, and against good teams, the ball will find the open gap.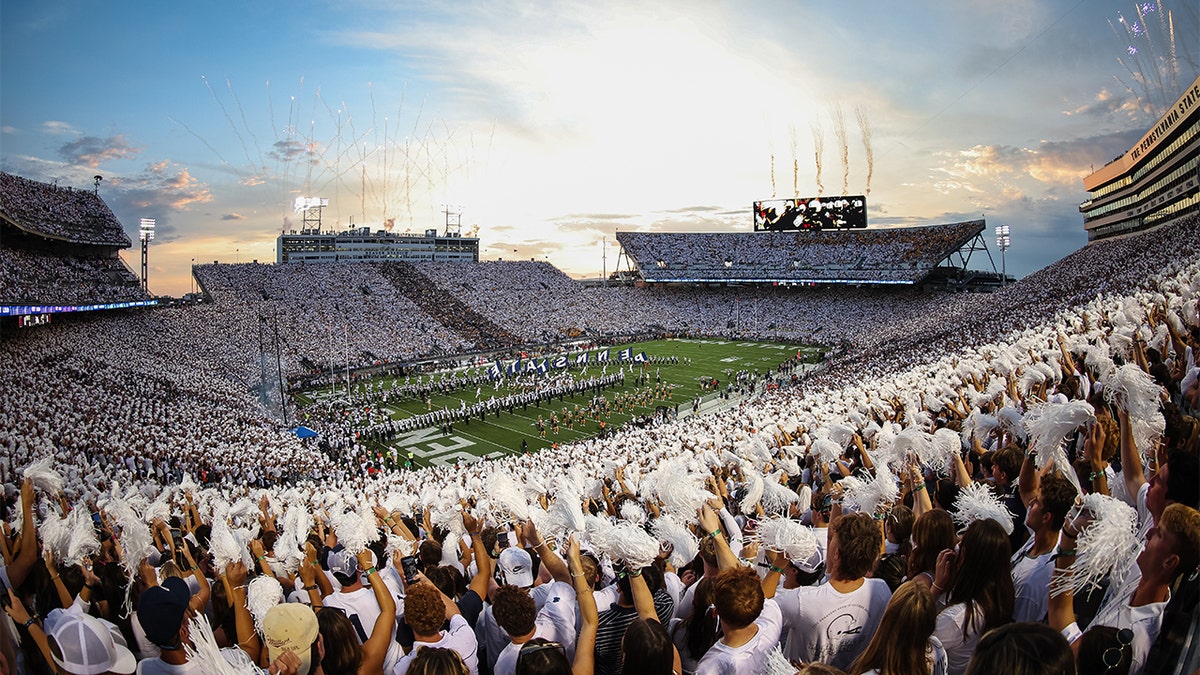 "I think we're a little bit bigger. I think the size has helped us as well. We're a little bit bigger across the front, specifically the D-line. Not to the point where it's affected our ability to move. I think that's a big part of what we do as well, is our movements and our gaps." 
While the Penn State offense is averaging 40.2 points per game (second in the Big Ten), it sputtered in its biggest game of the season to date, scoring just 12 points and going 1-16 on third downs. 
Michigan has won the last two matchups against Penn State. 
No. 5 Washington vs No. 18 Utah – 3:30 p.m. ET
The Huskies are in a brutal stretch of games against three consecutive ranked opponents. 
Saturday's game against Utah will be a much different matchup than the one Washington is coming off against USC. 
Against the Trojans in Week 10, Washington's offense did whatever they wanted, rushing for 316 yards and scoring 52 points. 
SUPER BOWL CHAMP RIPS USC'S CALEB WILLIAMS FOR CRYING AFTER GAME: 'COME ON, MAN'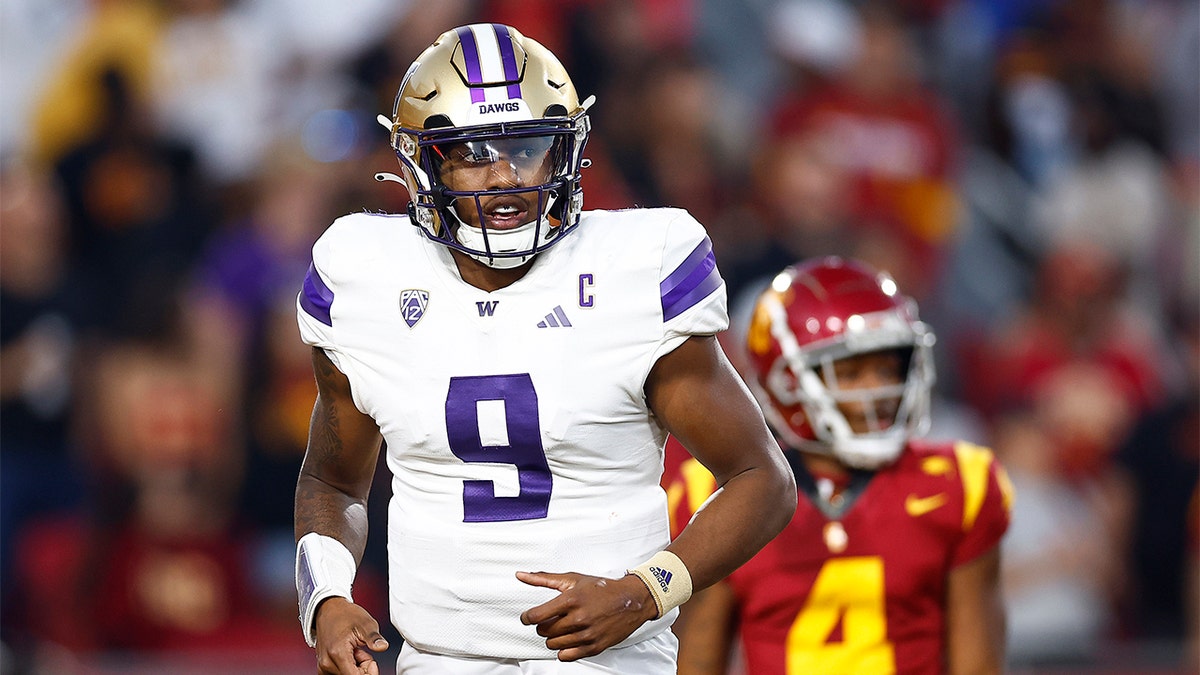 Utah presents a much different challenge, as the Utes bring the Pac-12's best defense to Seattle. 
Against Arizona State last week, Utah allowed a total of 83 yards of offense as the Utes got back on track following its loss to Oregon. 
"They know the system. They move well together. They move as one and they're physical," Washington running back Dillon Johnson said of Utah's defense. "That's what it's going to come down to, whoever is the most physical team."
Utah's offense also got rolling against the Sun Devils, rushing for 352 yards and getting four passing touchdowns from quarterback Bryson Barnes.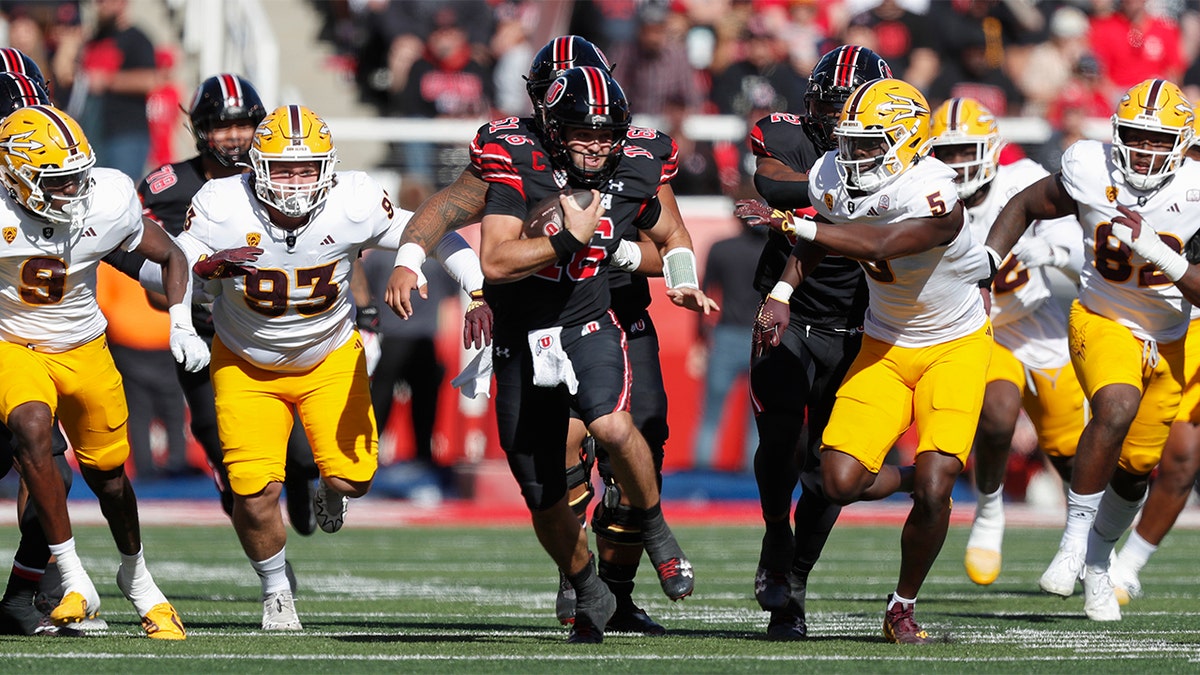 Utah is trying to stay alive in the Pac-12 title race as they hope to avoid a third conference loss. 
"We're not worried about the big picture right now," Utah coach Kyle Whittingham said. "We're just trying to figure out a way to try to go up to Seattle and play well."
No. 2 Georgia vs No. 9 Ole Miss – 7 p.m. ET
Georgia is also in the midst of the difficult part of their schedule as they welcome No. 9 Ole Miss to Athens. 
The game against the Rebels will be the second of three straight games against ranked opponents with a trip to No. 13 Tennessee next up on the schedule. 
Ole Miss has won five straight games since losing to Alabama as Lane Kiffin looks for a signature win.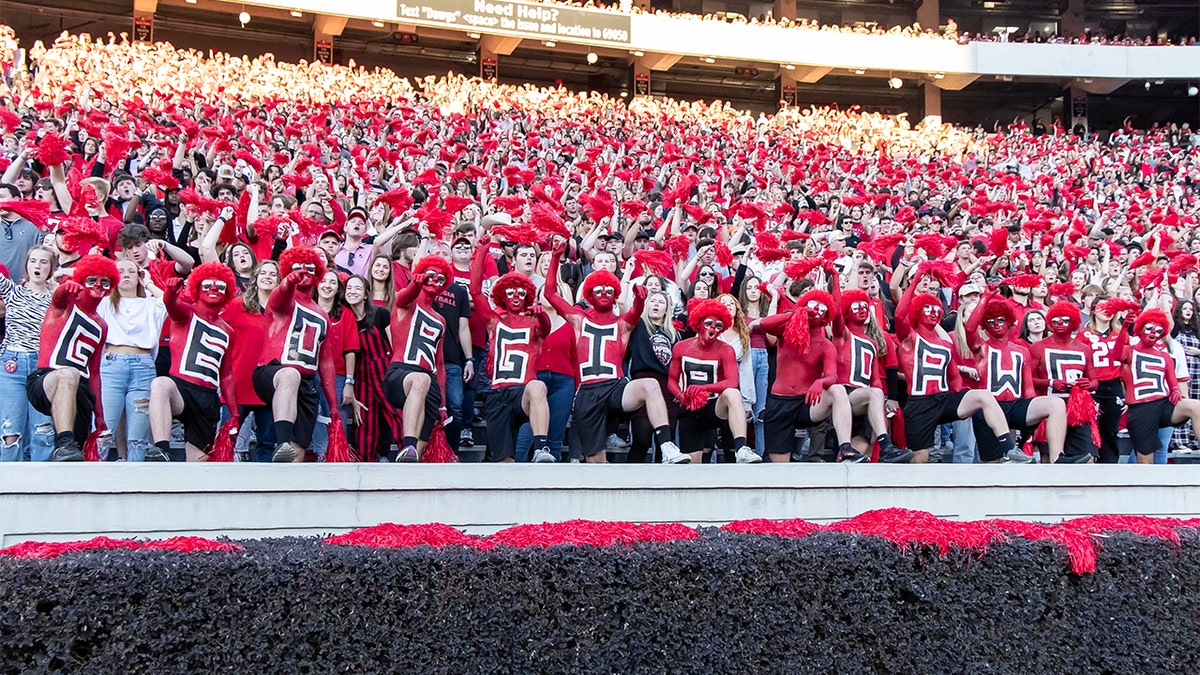 "We've got a hell of a challenge," said Bulldogs coach Kirby Smart. "We need it to be as great an atmosphere in Sanford Stadium as it's ever been to help take care of our home-field advantage."
Georgia has won 26 straight games and 36 consecutive games in the regular season as they attempt to become the first team since the 1930s to win three consecutive national championships. 
"To be close to a three-peat is really phenomenal at any time, let alone nowadays with scholarship limitations and the portal and everything," Kiffin said.
Ole Miss is seeking its second 10-win season in the last three years, and a win over Georgia would keep their hopes for an outside shot at the College Football Playoffs (CFP) intact. 
Kiffin suggested to ESPN that his team was playing with house money as they head into their matchup with Georgia.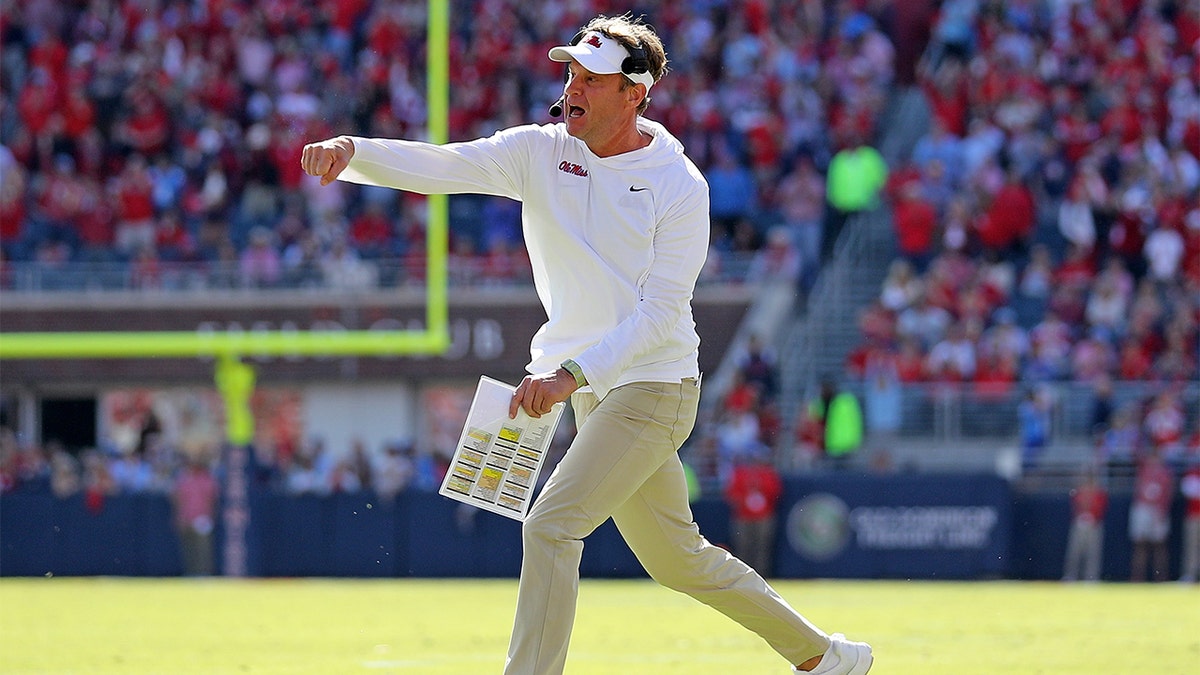 "I say that because this game has a different feel," Kiffin said. "Georgia is the No. 1 team in the country [in the AP poll]. They haven't lost at home in four years. We're little ol' Ole Miss. We're double-digit underdogs going there at night. I mean, what is there to lose? If everyone expects you to lose and all the analytics and stats say you're supposed to lose, then there's nothing to lose. As I said, I have a much different feeling, and it's much different what I'm telling these guys versus the Alabama game."
Ole Miss quarterback Jaxon Dart is dangerous through the air and on the ground, rushing for 334 yards and seven scores on the ground. 
No. 6 Oregon vs USC – 10:30 p.m. ET
USC's CFP hopes may be over, but they could still spoil the playoff dreams of a rival. 
Trojans' head coach Lincoln Riley fired defensive coordinator Alex Grinch on Monday after allowing 575 yards and 52 points to the Washington Huskies. 
The Trojans gave up 101 combined points in the last two games and have allowed an average of 34.5 points per game, second most in the Pac-12.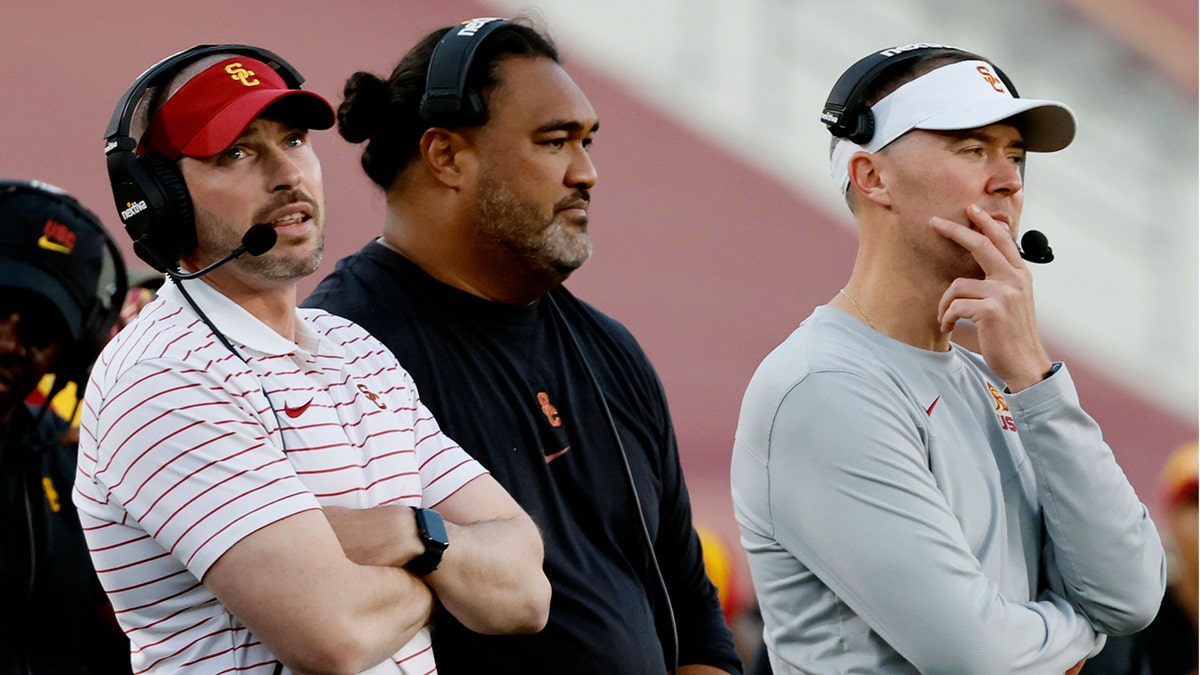 It is not going to get any easier against Oregon. 
Dan Lanning's squad welcomes USC to Autzen Stadium, winners of three straight and with the nation's top-scoring offense (47.4). 
On the other side of the ball, Oregon's defense is third in the Pac-12 in yards allowed per game (301.7) while allowing under 100 yards on the ground per game. 
While the season has been a disappointment for USC, Caleb Williams and the Trojans' offense is still lethal, averaging the second-most points per game in the country. Williams leads the country with 28 passing touchdowns and is second in passing yards behind Michael Penix Jr. of Washington.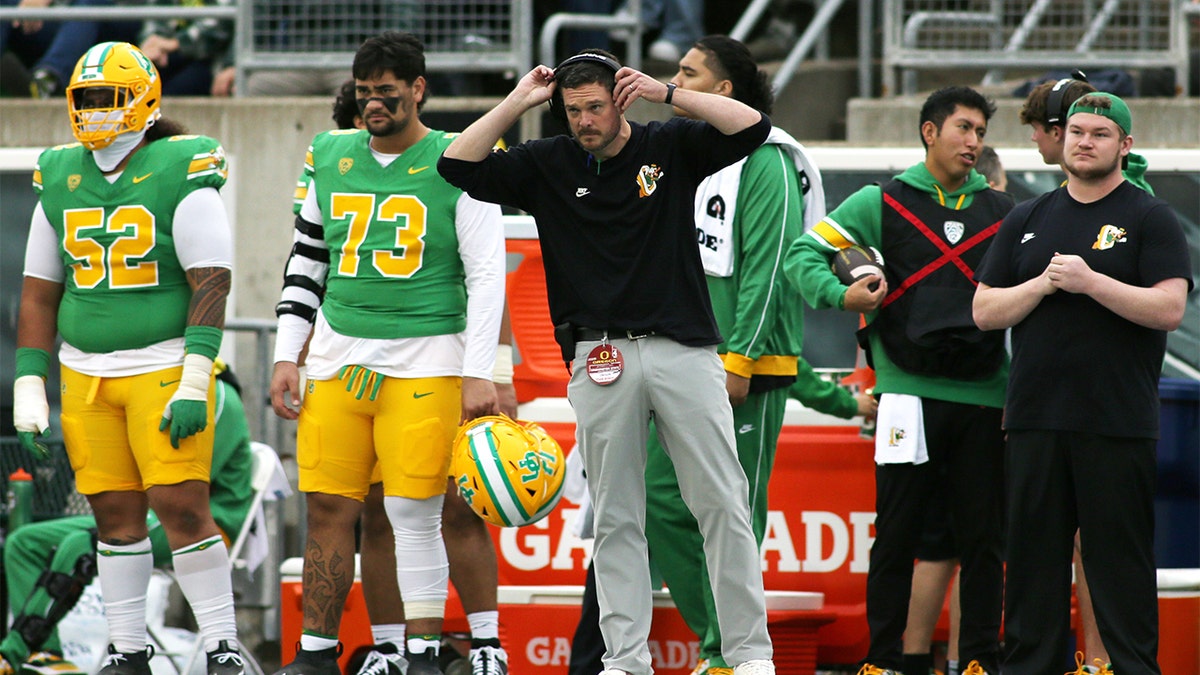 "I don't think we've seen an offense quite like this offense. It's really unique," Lanning said in part this week, According to On3.  "Obviously, the closest would be Washington in some ways, with the explosive passes. The quarterback can make every single throw. They've got great weapons. They're strong in the offensive front with their o-line. They've got a really good running game."
If the Trojans are able to get into a shootout with the Ducks, USC will have an opportunity to hand Oregon a devastating second loss. 
The Associated Press contributed to this report.