The Kansas City Chiefs found themselves in an unfamiliar spot on Monday night – trailing by four points and in need of a touchdown to beat the Philadelphia Eagles.
Patrick Mahomes took the snap, cocked back and fired a home run pass to a wide-open Marquez Valdes-Scantling. The ball hit the receiver in the hands and then fell to the ground. The pass would have landed Valdes-Scantling in the end zone and given Kansas City the lead.
Instead, Mahomes was flagged for intentional grounding on the next play. Then, his pass to Justin Watson for a first down was dropped. 
That was the theme of the night, as the Chiefs lost the game, 21-17.
FROM OUTKICK: EAGLES SAVAGELY USE TAYLOR SWIFT THE TROLL THE CHIEFS AFTER MASSIVE WIN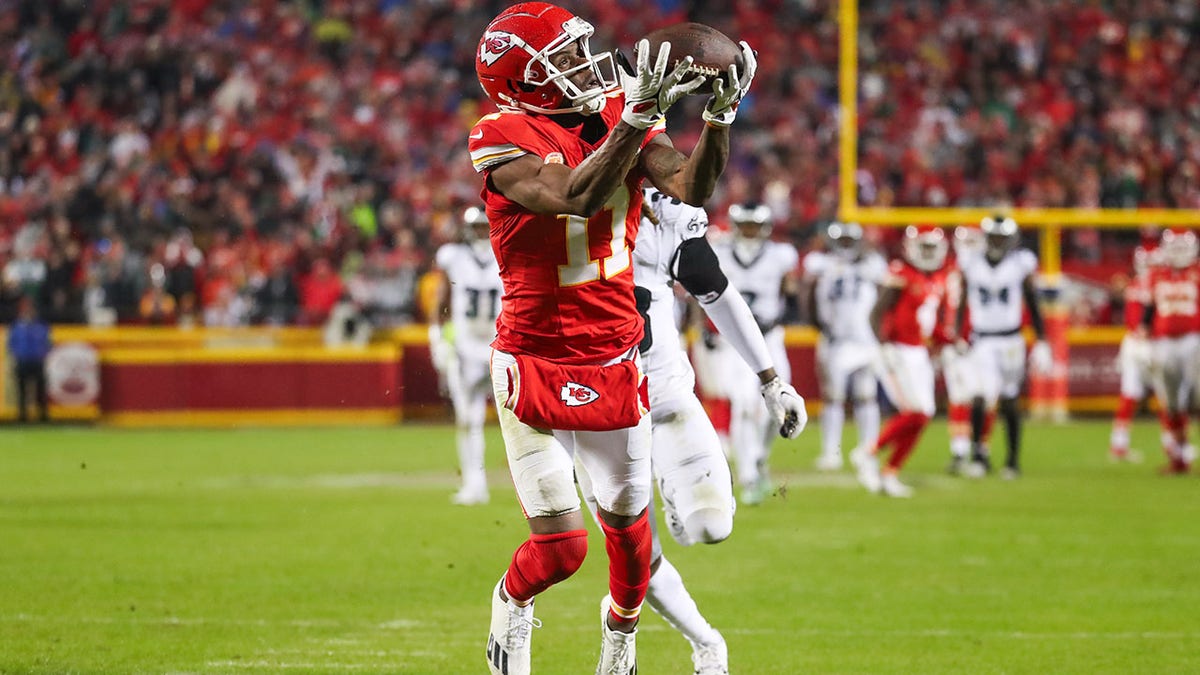 Valdes-Scantling was clearly upset with himself after the game. He was seen in the tunnel smashing his helmet against the wall. He did not have a catch on the night and was targeted three times.
APP USERS VIEW THE POST HERE.
Mahomes put the blame on himself for the missed pass to Valdes-Scantling.
"I have no regret. I mean they triple-teamed Travis (Kelce) so I went to the guy that won down field and Marquez won, he just didn't come away with the ball," Mahomes said. "I probably could have thrown it a little short, he was that open so you just have to continue to get better and better.
ANDREW WHITWORTH QUESTIONS JETS NOT TARGETING FREE-AGENT QUARTERBACKS EARLIER: 'THAT GROWS THIS FRUSTRATION'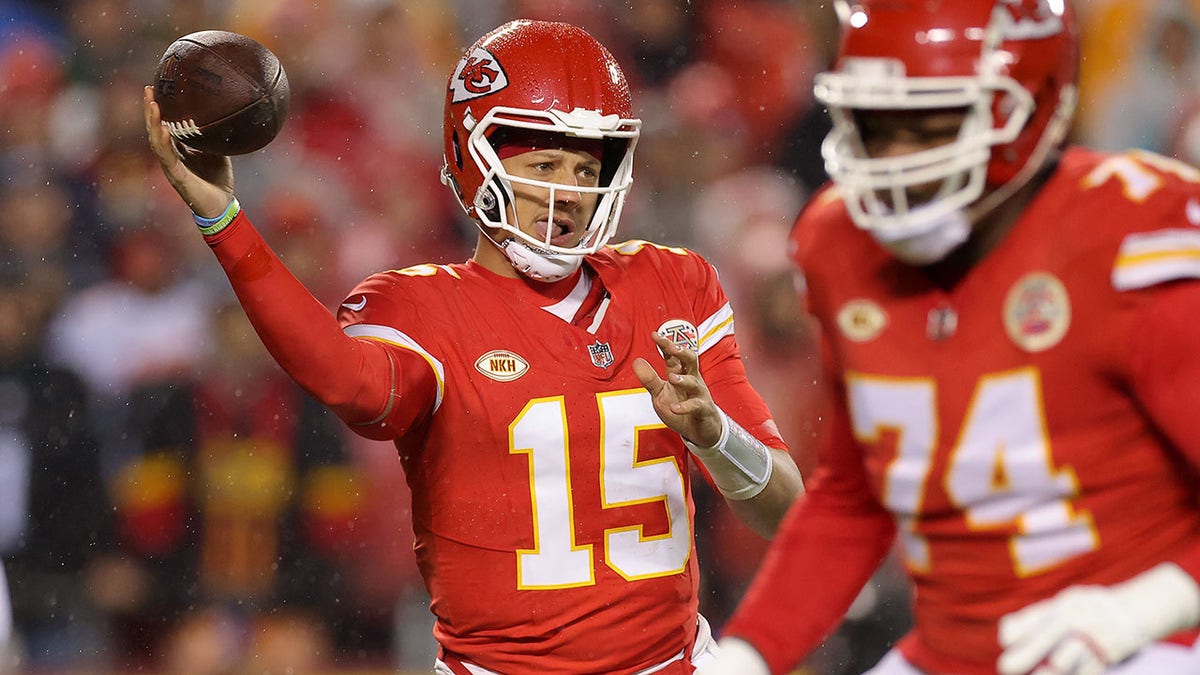 "Defense is keeping us in games and if we can find a way to just get a little better as an offense, we'll win a lot of these games."
Chiefs targets had 24 catches on 39 passes. Mahomes finished 24-of-43 with 177 passing yards, two touchdown passes and an interception.
Kansas City fell to 7-3 with the loss. Philadelphia improved to 9-1.