FIRST ON FOX: The White House won't say if President Biden is concerned if any potential intelligence taken by the Chinese spy balloon's surveillance equipment is in Beijing's hands.
Fox News Digital reached out to the White House on Monday asking if the president had any concerns about potential intelligence already being in the hands of the Chinese Communist Party (CCP).
White House deputy press secretary Andrew Bates told Fox News Digital that with "a successful strike, President Biden sent a forceful message to China that this was unacceptable while using their maneuver against them so that we gained more intelligence."
SPY BALLOON LIKELY SENT EXTENSIVE INTELLIGENCE TO CHINA, EXPERTS SAY
"Meanwhile, he protected our own sensitive information as we tracked their balloon's path and acted accordingly," Bates said.
"And he accomplished all of this while keeping our civilians safe from any harm," he continued. "That's what the American people expect from their commander in chief."
Bates, however, wouldn't say whether the president was concerned about any intelligence potentially already being in the hands of the CCP.
The White House spokesperson also pointed to a senior defense official's remarks from Saturday's Department of Defense (DOD) briefing about the balloon being popped.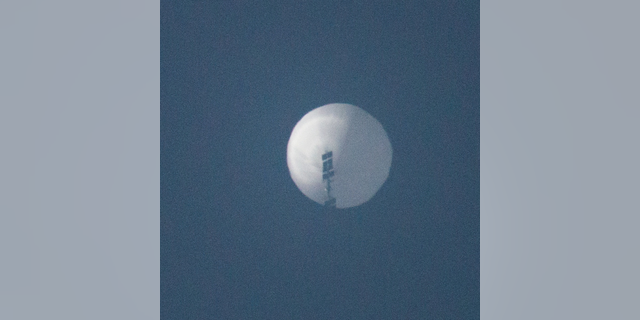 "While we work to execute this plan to bring down successfully over U.S. territorial waters, we also took immediate steps to protect against the balloon's collection of sensitive information, mitigating its intelligence value to the PRC," the defense official said.
"Shooting the balloon down addressed the surveillance threat posed to military installations and further neutralized any intelligence value it could have produced, preventing it from returning to the PRC," the official continued. "In addition, shooting the balloon down could enable the U.S. to recover sensitive PRC equipment."
"I would also note that while we took all necessary steps to protect against the PRC surveillance balloon's collection of sensitive information, the surveillance balloon's overflight of U.S. territory was of intelligence value to us," they said. "I can't go into more detail, but we were able to study and scrutinize the balloon and its equipment, which has been valuable."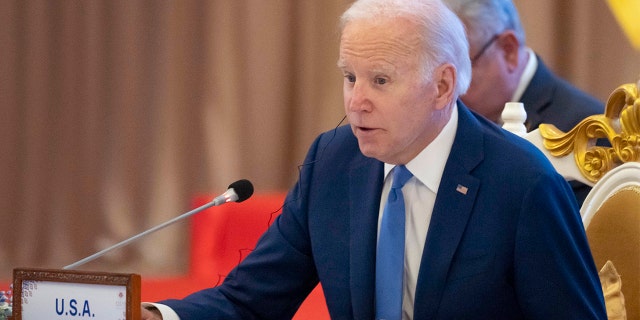 The Chinese spy balloon that made its way over the U.S. last week was shot down Saturday after hovering over several states, including Montana and South Carolina.
The espionage inflatable was popped after massive public outcry, being blown up off the coast of the Palmetto State.
The Chinese spy balloon that traveled across the U.S. likely was able to send sensitive data to the Chinese Communist Party before it was shot down by the U.S. military Saturday, foreign policy experts previously told Fox News Digital.
Rebekah Koffler, a former Defense Intelligence Agency officer specializing in foreign aerospace, assessed a "high probability that the Chinese government exfiltrated sensitive US data" through its spy balloon.
"This brazen intelligence operation mounted by Beijing, targeting the US homeland, almost certainly enabled the Chinese military to glean critical insights into the Biden Administration's policy and posture towards China, and President Biden's 'red lines,' when it comes to foreign aerospace assets, breaching of US sovereign airspace," Koffler told Fox News Digital. "These insights are very useful for China in developing deterrence strategies for dissuading the United States from intervening in China's future aggressive operations against Taiwan."
Fox News Digital's Patrick Hauf contributed reporting.