Former House Speaker Nancy Pelosi said she is enjoying her time outside of leadership, and now could speak more freely about issues.
"I'm emancipated now!" the California Democratic congresswoman said during an interview with the Los Angeles Times published Monday. "Liberated! Freedom! Free at last!"
Pelosi's comments come as she navigates a new reality after two decades in Democratic leadership, leaving her with more time on her hands and a greater freedom to speak her mind, she told the Times.
PELOSI, DEMS CALLS TRUMP'S ARREST WARNING 'RECKLESS,' ACCUSE HIM OF FOMENTING 'UNREST'
Though Pelosi said she hasn't had time to travel yet, she did boast that she's "writing a book." She also vowed to be more vocal about protecting American democracy, arguing that Republicans have become a threat to it.
"I probably will be saying some things about our democracy and what the Republicans and the court have done to narrow it," Pelosi said.
She also took aim at her successor, House Speaker Kevin McCarthy, for his decision to release over 40,000 hours of tape to Fox News host Tucker Carlson.
"That was in keeping with their home address: reckless," Pelosi said. "That's what all roads lead to with the Republicans: reckless."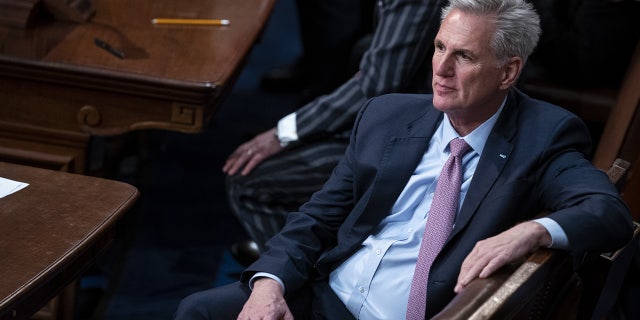 TRUMP TARGETED: A LOOK AT PROBES INVOLVING THE FORMER PRESIDENT; FROM STORMY DANIELS TO RUSSIA TO MAR-A-LAGO
But Pelosi lamented that her newfound role forced her to downsize "the best staff in the history of Congress."
"We have a much smaller staff," she said. "But we have much less responsibility."
She also expressed regret that she could not hand the keys of leadership over to a Democratic majority, saying she "fully intended to do that."
"My only regret – real regret – is that I wasn't leaving it in the majority. I fully intended to do that, and we came very close," Pelosi said.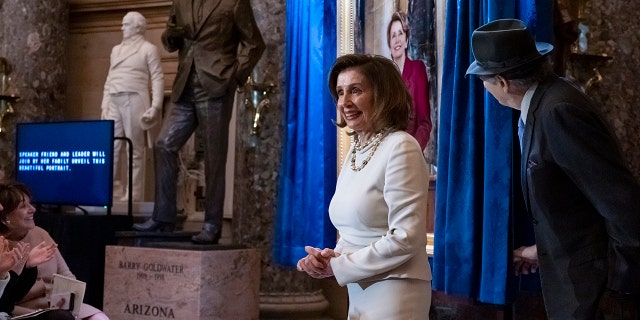 Nevertheless, she insists she will not be looking over the new leadership's shoulder and would be available as a "resource" to them only if they ask for her input.
"Unless asked, I wouldn't say anything. I don't know why people think, well, I'm here so I'm going to be looking over their shoulder," she said. "I certainly am not."
The former speaker expressed optimism that she would finish her term in Congress and that her new role would still be fulfilling, noting that she still believes her job is "fun."
"I love being a member of Congress," she said. "It's actually fun."