This article is part of HuffPost's weekly culture and entertainment newsletter, "The Culture Catchall." Click here to subscribe
Entertainment is SO back. This week kicked off awards season: first with the 2023 Council of Fashion Designers of America Awards on Monday, then with the Country Music Awards on Wednesday, and finally with Grammy nominations being announced Friday.
On Wednesday, singer-songwriter Tracy Chapman made history, becoming the first Black person to win CMA's Song of the Year award. On Friday, Victoria Monét's 2-year-old daughter, Hazel, became the youngest ever Grammy nominee. (Mind you, Monét, who was told that it's "too early" in her career to perform at the VMAs, earned seven Grammy nominations herself this year.) If Hazel wins alongside her mother, she will become the youngest Grammy winner ever and surpass Beyoncé's firstborn, Blue Ivy Carter, who won in 2021 at the age of 9. This year's leading contender for Grammy nods is SZA, who scored a total of nine nominations, but for the complete list of nominees, HuffPost's Curtis Wong has got you covered.

Speaking of Grammy Award-winning R&B stars, senior culture reporter Taryn Finley got to speak with the King of R&B himself, Usher Raymond. With the help of BuzzFeed Studios and Acast, Finley launched a new podcast called "I Know That's Right." Each week on the show, she'll be taking a deep dive into the conversations that hit the internet first, focusing on culture and entertainment, and bringing in a guest to flesh out the harder-hitting topics. We hope you love it as much as the Culture Desk does!

Last but certainly not least, the storm is over: The SAG-AFTRA strike has officially come to an end after 118 days. Apart from the remarkable gains SAG-AFTRA has earned for its members, let this be a testament to the fact that Hollywood is a union town — and that power belongs to the workers, always. Kudos to our senior culture reporter Marina Fang who has so diligently been covering both the WGA and SAG-AFTRA strikes for almost six months.
Now, I can unabashedly express my excitement for the forthcoming "Mean Girls" movie musical, which stars two remarkable Broadway leads: my girl Reneé Rapp, who is reprising her role as Regina George, and Jaquel Spivey, actor from the Pulitzer Prize-winning musical "A Strange Loop." It will not be exactly like the original film. Stop clutching your pearls and get over it.

Now, as the holidays approach, I'll be taking time off sporadically, because duh. That being said, starting nex, the newsletter will be published in biweekly installments through the rest of the year. But don't worry: Come 2024, we'll be back to our regularly scheduled programming. Tonight, grab a glass of eggnog, get comfy and enjoy the latest edition of The Culture Catchall.
We're Still Talking About It
Keke Palmer is accusing her ex-boyfriend Darius Jackson of abuse in court documents filed Thursday,

as covered by HuffPost's Taiyler S. Mitchell

. The actor is seeking a restraining order and full custody of their 8-month-old son, Leodis, claiming that Jackson engaged in several abusive acts over the course of two years. Jackson's behavior allegedly ranged from destroying Palmer's personal property to threatening to kill himself if she left him. Jackson had previously made headlines for

the uproar he caused

after Usher serenaded Palmer during a concert. Please proceed with caution, as the details are graphic.

In a

sit-down interview

with rapper and Georgia icon Jay "Jeezy" Jenkins, Nia Long talked about her split from former Boston Celtics head coach Ime Udoka. In 2022, it was revealed that Udoka had an affair with a staffer, and Long told Jeezy that she was genuinely shocked by the overwhelming amount of support for her.

HuffPost's Marco Margaritoff reported Long's full thoughts here

.

Hitmaker and producer Timbaland is under fire after his latest misogynistic remarks regarding Britney Spears' memoir. In a recent interview, Timbaland spoke about wanting to tell his longtime collaborator Justin Timberlake: "JT, you gotta put a muzzle on that girl." Mind you, this is the same adult man who

confessed his attraction

to an underage Aaliyah Houghton years ago. Of course, he is

now walking back his comments

.

Last week, Megan Thee Stallion debuted her first single as an independent artist after an arduous legal battle with her former label. The song "Cobra" ushers in a new chapter of healing and renewal, but also explicitly calls out the severe depression Megan has been grappling with. Critics fixated on the song's "lack of replay value," while fans were astounded by lyrics that alluded to her ex-boyfriend cheating on her. HuffPost's Taryn Finley dissects the moment in her new podcast,

"I Know That's Right."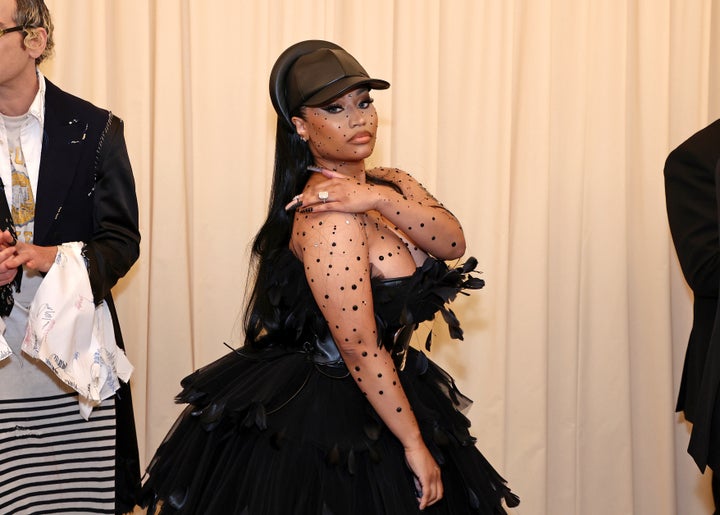 Industry News and Announcements
To get complete industry news and the full entertainment newsletter in your inbox weekly, subscribe to The Culture Catchall here.
Read the full article here