A Texas death row inmate was executed Wednesday after being convicted of fatally shooting a Dallas police officer nearly 16 years ago following a high-speed chase.
Wesley Ruiz, 43, received lethal injection at the state penitentiary in Huntsville for the March 2007 killing of Dallas Police Senior Corporal Mark Nix.
"I would like to apologize to Mark and the Nix family for taking him away from you," Ruiz said as he was laying strapped to a gurney in the death chamber. "I hope this brings you closure."
Ruiz never looked at Nix's relatives and friends, which included his mother and sister, who watched the execution a few feet away from him through a window. Instead, he thanks his family and friends for support, while urging his children to "stand tall and continue to make me proud."
MAN CONVICTED OF KILLING DALLAS OFFICER NEARLY 16 YEARS AGO FACES EXECUTION
"Don't worry about me. I'm ready to fly," he said. "All right warden, I'm ready to ride."
As the lethal dose of the powerful sedative pentobarbital began taking effect, he took two quick breaths, then began snoring. His 11th snore was his last and there was no further movement. Twenty-two minutes later, at 6:41 p.m., he was pronounced dead.
Ruiz led officers on a high-speed chase after being spotted driving a car that matched the description of one used by a murder suspect nearly 16 years ago. Ruiz fired one shot at Nix when the officer tried to break the vehicle's passenger window after the chase, authorities said. 
The bullet hit Nix's badge, splintered it and sent fragments into his neck, which severed an artery. He later died at a hospital.
2 LOST MONKEYS RETURNED TO DALLAS ZOO, NO SIGNS OF INJURY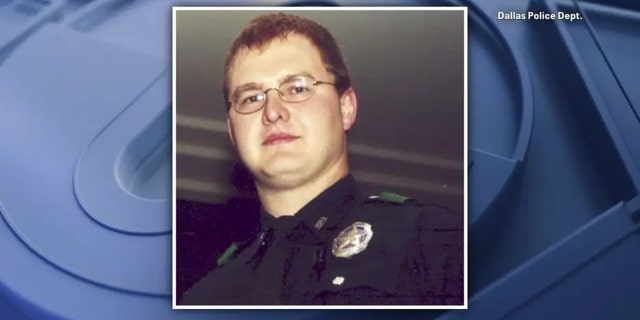 Ruiz said he fled from police that day because he had illegal drugs in his car and had taken drugs. He also said he did not mean to kill Nix, but rather stop him after alleging Nix threatened to kill him. He also said he believes police fired their weapons first. 
Ruiz was the second inmate put to death this year in Texas and the fourth in the U.S. Seven other executions are scheduled in Texas for later this year, including one next week.
Nix, 33, a U.S. Navy veteran of Operation Desert Storm, had been on the Dallas force for nearly seven years and was engaged to be married when he was killed.
The Associated Press contributed to this report.