A woman is wanted in California after assaulting another woman on a sidewalk and stealing her puppy in broad daylight on Monday, authorities said.
The robbery happened around 12:30 p.m. on the east sidewalk of the 6600 hundred block of Eastern Avenue in Bell Gardens when the suspect grabbed the victim's one-month-old Maltipoo puppy, the Bell Gardens Police Department said.
When the victim tried to take her puppy back, the female suspect violently assaulted her and pepper sprayed her in the face, police said.
Police released surveillance footage taken from a nearby business showing the suspect and victim in a scuffle before the suspect throws the woman to the ground. A passerby can be seen walking around the pair without stopping.
DALLAS ZOO INCREASES REWARD TO $25,000 FOR INFORMATION ON MONKEY THEFTS, OTHER BIZARRE INCIDENTS
Another clip shows the suspect running north down the sidewalk toward Loveland Street with the puppy in her arms.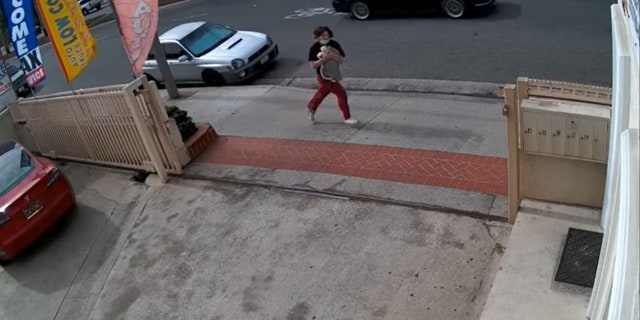 The victim suffered "substantial injuries" during the fight with the suspect and received medical treatment, according to authorities.
ILLINOIS WOMAN CHARGED WITH STEALING $1.5M IN CHICKEN WINGS FROM SCHOOL DISTRICT
The suspect was described as a lighter-complexioned female, 18 to 25 years old, with auburn hair and a medium build. Police said she was wearing a black t-shirt and a pair of red and black plaid pajama pants.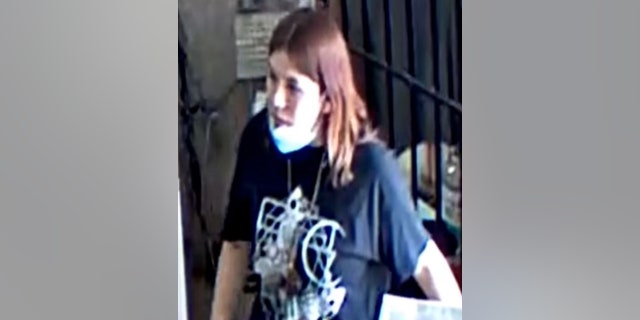 CLICK TO GET THE FOX NEWS APP
Authorities asked anyone who recognizes the suspect to Detective Tamayo at 562-806-7613 or Detective Martinez at 562-806-7618.
Bell Gardens is located just outside Los Angeles.