A mother has been told to remove the decorations around her 7-year-old son's grave because the arrangement doesn't meet regulations. 
Her son, Young Harry-Lee Andrews-Tomlinson, reportedly died after suffering a severe asthma attack in February 2022.
The boy's mother, Sharna Andrews, 29, together with her young daughter, spent several days hand-painting a wooden fence — which they then placed around the boy's grave four months ago, reported SWNS, the British news service.
WHAT DOES A DEJA-VU EXPERIENCE MEAN AND WHY DOES IT HAPPEN? 
But last month, Andrews received a letter from the Gloucester City Council demanding the fence's removal because it didn't "comply with the rules and regulations," SWNS said.
The mom said she has vowed to "fight" to save the fencing at Gloucester Cemeteries and Crematorium, which she says matches her son's "bright and happy" personality.
She said she's one of 12 families who have been contacted about removing decorations from the graves of their loved ones.
A support worker from Tredworth, Gloucestershire, the mom said, "Harry-Lee was the brightest, happiest little boy. We put up the fencing in [the] summer and it's so personal to us — it's bright and colorful because it represents my son."
She said that once she got the letter, "I said, 'What the hell is this?' For the first few days after," she added, "I didn't know what to do or think," as SWNS reported.
FIVE MOMS WHO LOST THEIR CHILDREN TO BRAIN TUMORS JUMP OUT OF A PLANE TO HELP OTHERS 
She said she felt "angry and upset and disappointed — just so many emotions. My son is buried there — that was his last journey and what we have left of him, so I'm willing to fight for it."
She said she decorated her son's gravesite to help her process her emotions over the loss.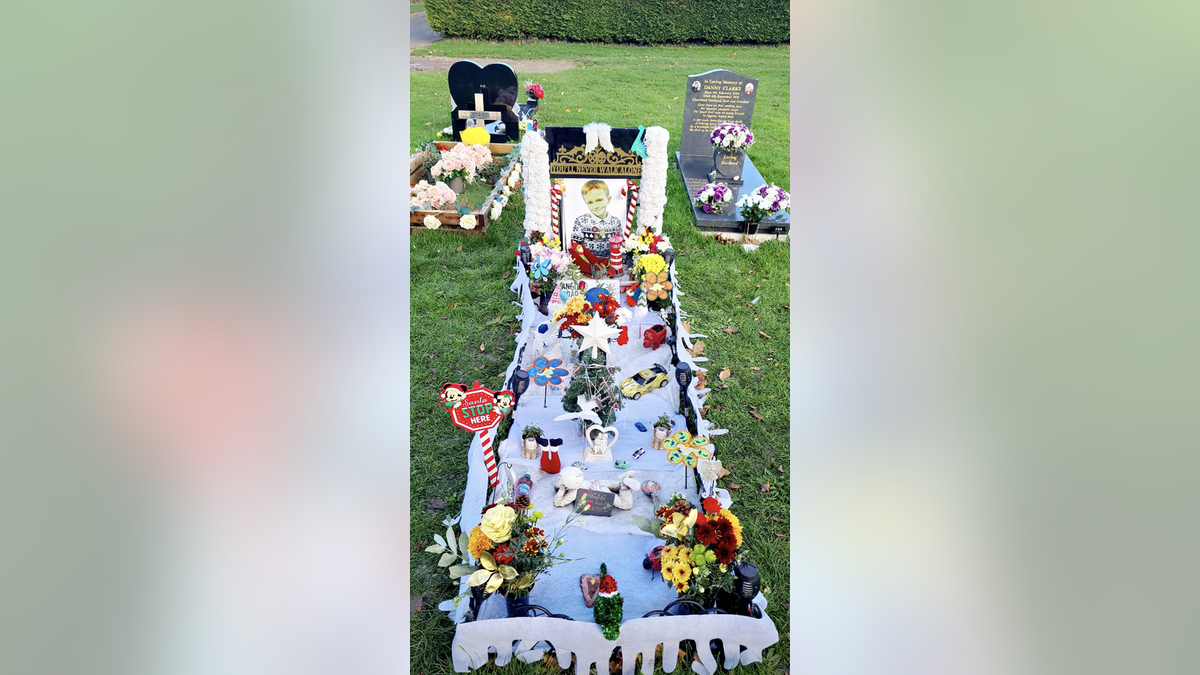 She said, "Losing your child is not a pain you expect to ever experience."
A challenge to the rules
The letter reportedly said that "under the regulations relating to the graveyard, this form of memorial is not allowed and needs to be removed."
The mother said her eyes welled up and that her daughter was "upset about it for days."
"We understand that grieving is a difficult time for families, and we do not want to cause any further distress."
After enlisting the help of a local elected official, she said she learned she was one of 12 families asked to remove items, she said.
The mother insisted she's going to "fight" to keep her son's graveside fencing intact.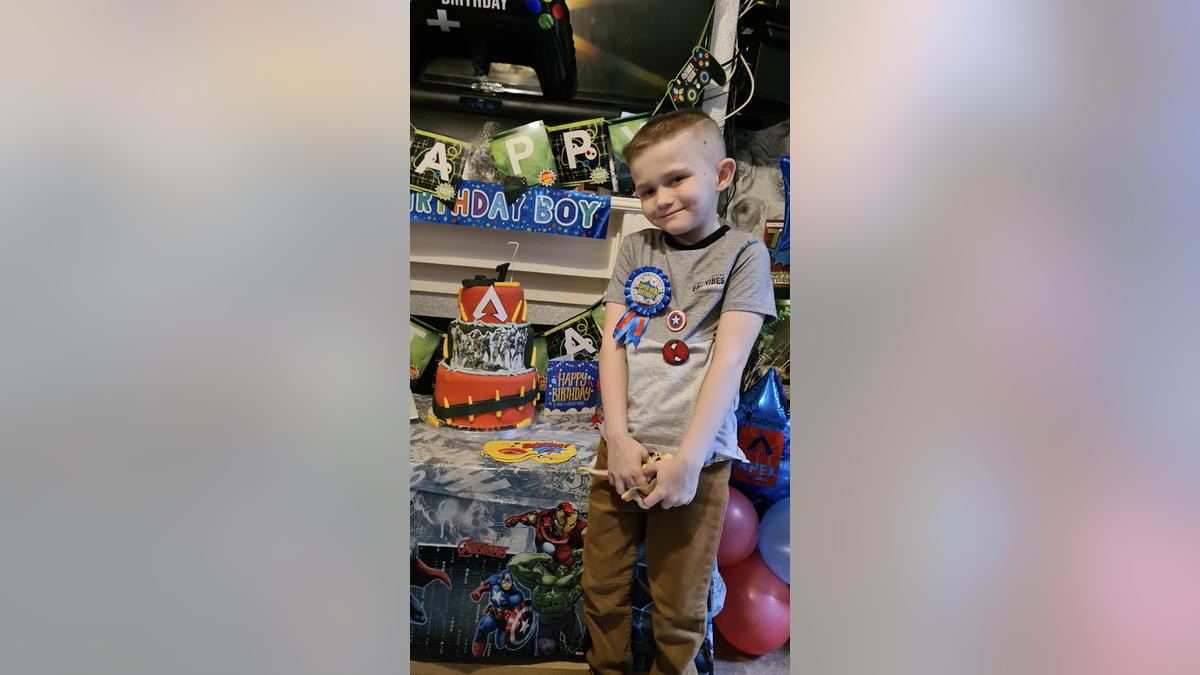 A spokesperson for Gloucester City Council told Fox News Digital via email on Thursday morning, in response to a query, "We understand that grieving is a difficult time for families, and we do not want to cause any further distress."
The organization said as well, "The rules have been in place since 2014 and are in line with those in place in other cemeteries and graveyards around the country."
It also said, "All families are asked to sign up to them and copies are also then sent to them. We do not allow boarding, kerb sets or chippings unless they are approved, as it allows the ground to be maintained without risk of damaging any surrounds placed there and protects the health and safety of workers and visitors."
The organization also shared, "A 2-foot by 3-foot border can be left in front of each headstone if families wish to allow them to place items that are in line with the cemetery's rules and regulations, which are issued to all families."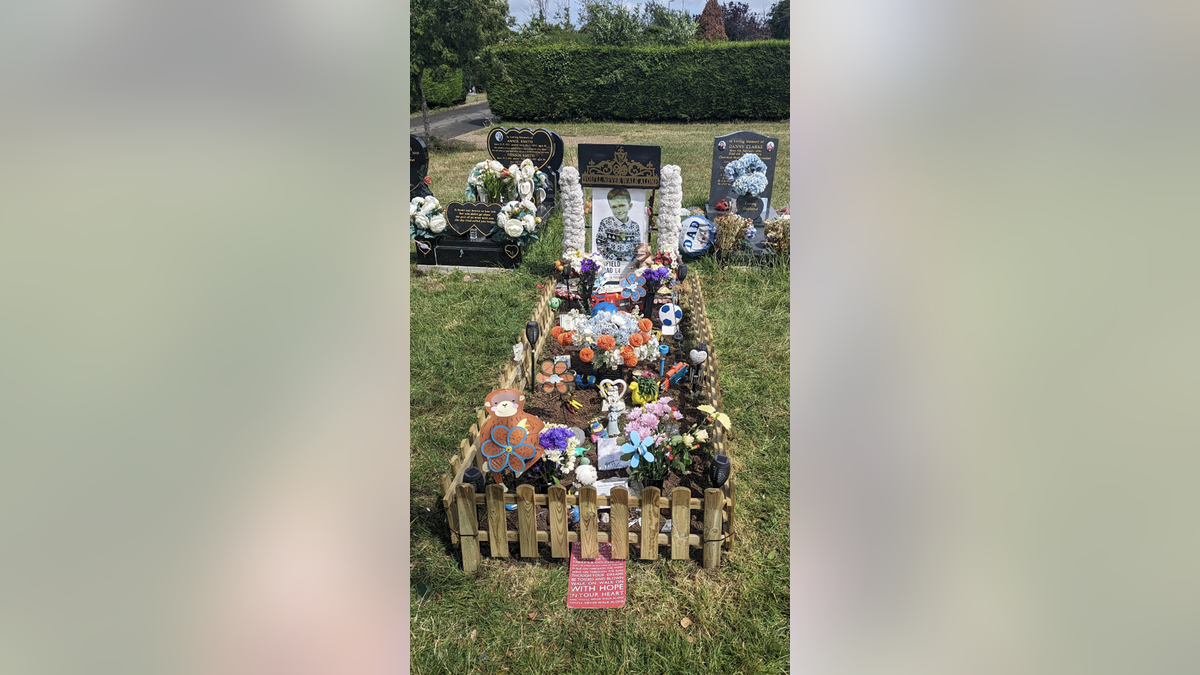 The mother reportedly has been given a reprieve until Nov. 16.
City councilors were due to discuss a motion calling for a review of the cemetery rules and regulations, the BBC reported this week, citing the Local Democracy Reporting Service.
For more Lifestyle articles, visit www.foxnews.com/lifestyle.