"Get busy living or get busy dying."
These words by film character Andy Dufresne in "The Shawshank Redemption" are what kept one displaced veteran going as he made a 30-mile trek on foot across south Georgia — as he searched for work and help to reclaim his life.
"Somewhere along the line, that popped into my mind," U.S. Army veteran Brian Taylor, 59, told Fox News Digital.
WORLD WAR II HEROES, AGES 100 AND 98, FOUGHT IN BATTLE OF THE BULGE, NOW ARE GRAND MARSHALS OF PHILLY PARADE
"I'm not holding up no sign. I just can't do that. I want a job. I want to work. It's pride, I guess. I don't really want to be on no government dole. I don't want to be on anybody's dole but my own. I want to work."
Taylor left the Army in 1983 and has faced personal challenges, including losing his mother and also losing his wife and children due to choices he made involving alcohol, he said. 
Taylor said he lost his way and bounced around the country, but always managed to find work, whether at a paint and body shop, campground or convenience store.
"I worked in a grocery store," Taylor said. "I've painted. I've just done multiple jobs. There's really not too much that I cannot do."
SOLDIERS IN TRAINING RECEIVE OVER $1M IN COLLEGE SCHOLARSHIPS FROM US MILITARY AT NFL GAME
Taylor said he's never felt like he deserved to use his veteran's benefits — and that he's been homeless since 1999.
"I just drifted off," he said. "My life was in turmoil."
When his time ran out at the place of a friend where he was staying in Ohio earlier this fall, that was a turning point for him, Taylor said.
"I didn't want to spend the winter in Ohio," Taylor said.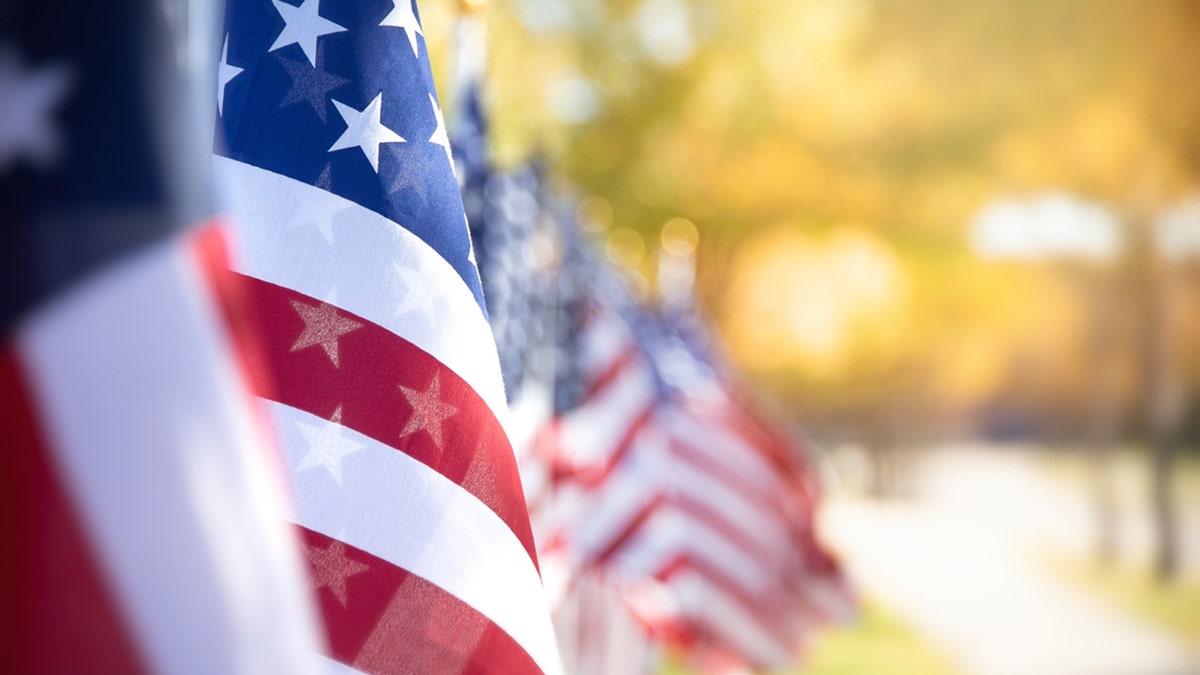 He sold an old car he owned and bought a bus ticket to Valdosta, Georgia. 
But his money ran out — and in mid-September, he hit Highway 84 to Thomasville, where he had once found work five years ago.
"The first day I walked 10 miles and got caught in one hell of a rainstorm," Tyler said. 
"I found a building off the side of the road. I had my tarp and made a canopy, and so I slept and got up the next day and walked about 12 miles. I never put my thumb out. I just walked."
As he trekked along, Taylor said he was thinking about his life and how he could possibly get things back together. 
Exhausted, Taylor stopped for his third night on the road.
"I was pretty well burnt out," he said. "So I slept the night in the woods. I got [eaten] up by skeeter bugs and by ants."
Taylor said he was thinking about his life and how he could possibly get things back together. 
The next day, Taylor walked another 12 miles until he came upon a church in a town just outside of Thomasville, he said.
"There was a little church off to the left-hand side and I saw a couple of people there. I was just beat. I mean, I felt like I was near death."
WORLD WAR II VETERAN, A FORMER GERMAN POW, IS TURNING 100: WAR 'SHOULD BE A LAST RESORT'
Taylor said a man, who turned out to be the preacher of that church, stopped and offered him help and also a ride.
"We stopped at McDonald's and he got me something to eat," Taylor said. 
"He asked where I was going and I told him I wanted to go to the Goodwill Store in Thomasville. So, he drove me there and I went inside. They were doing interviews and a lady asked if I was there for an interview. I said, 'I guess I am now.'"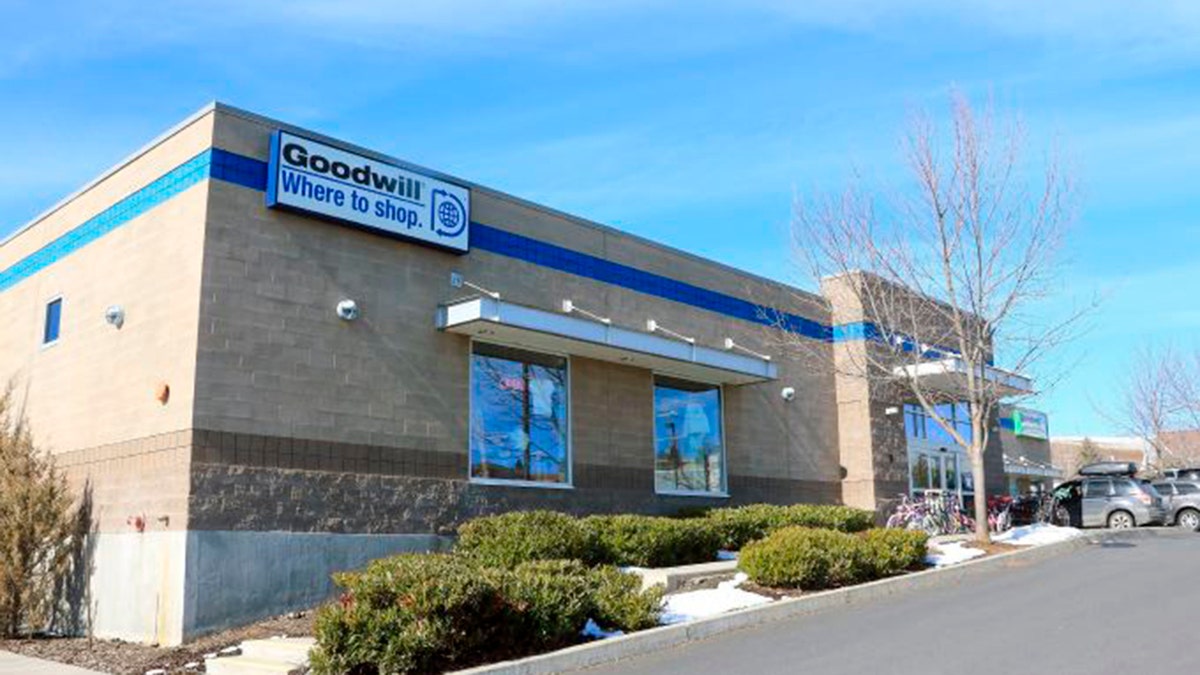 He arrived in Thomasville on Sept. 18 — and within five minutes of being in Thomasville, Taylor said he had a job interview without even knowing it.
"It was fate," Taylor said. "Or God's hand."
Taylor was then connected with the Thomasville Community Career Center in town — and a woman named Marge Shaw welcomed him with open arms.
"He was tired," Shaw, a Goodwill career guidance counselor, told Fox News Digital. 
ARMY VETERAN SAYS FAITH IN GOD SAVED HIS LIFE AFTER 12 SUICIDE ATTEMPTS: 'SOMETHING STRONGER THAN MYSELF'
"The day before he got here, I think, there was a huge rainstorm. He said he found an abandoned house or something and that he dodged the storm by staying there and then finished the walk here."
Taylor said Shaw offered him a cup of coffee and a place to gather himself. 
The women of the Goodwill Career Center took him under their wings.
"We are funded by Goodwill and what we do is we help people get jobs," Shaw said.
She added, "And the way we helped Brian was that we help them create professional resumes and we do interview prep. We help people with online applications, and we also have a network of community employers."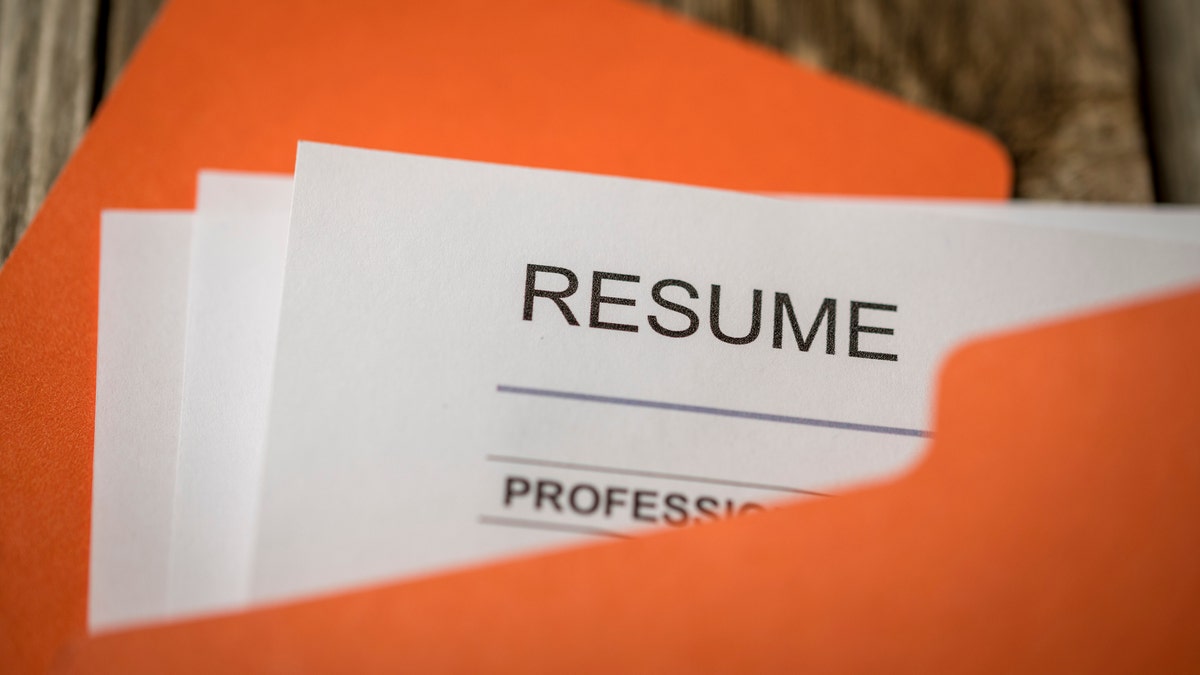 That's how Shaw's team helped Taylor get a job at the local Food Lion grocery store.
"A lot of times, our participants come in with barriers to getting work," Shaw said. 
"Things that we take for granted, like a $13 background check. A pair of black pants and no skid shoes. What I do is I work through different agencies in the town and local donors to help meet those needs." 
NEW YORK VETERAN, 105, SHARES HER SECRET TO A FULFILLING LIFE: FAITH, FAMILY AND 'NO REGRETS'
Taylor credits the women at the career center for getting him on the right track so that he could then take charge of his future.
"They helped me do all the resumes and stuff, not to mention the company and the kindness," Taylor said. "But then I did all the legwork."
Thomasville has a network of community servants, from the folks at New Covenant Church, who helped Taylor get a tent to sleep in and a bike to ride to work, to a group called Consuming Fire Ministries, which provides meals to the homeless.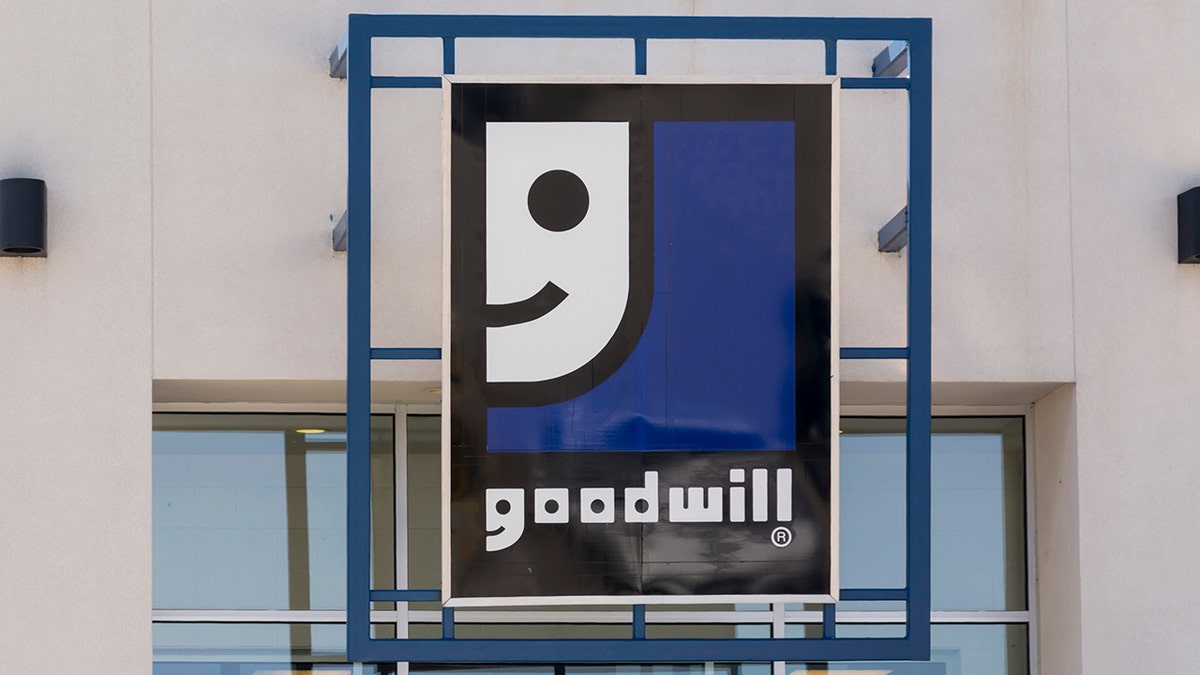 "It's just a blessing," said Shaw, who has been a recipient of community support herself. 
"I have been through my own difficulties and I'm a very faith-filled person. I just feel like God has put me in this place where I can help others because of what I've been through."
One day, Taylor said he stopped at the Food Lion and talked to the manager, who set him up with an interview. He filled out all the paperwork and waited a few days. 
"If my story can help someone else, then that's good."
He got hired and has already moved up in the ranks.
"I started out in sanitation," Taylor said. "Then, after the third day, they asked me if I'd like to try something else and be cross-trained. I said, 'Sure.'"
Taylor said he passed that test and the next day, he was entrusted with some work to do on his own.
He's been working at Food Lion for a month now — and has negotiated a schedule that allows him to be off at least every other Sunday to go to the church he's been attending, New Covenant.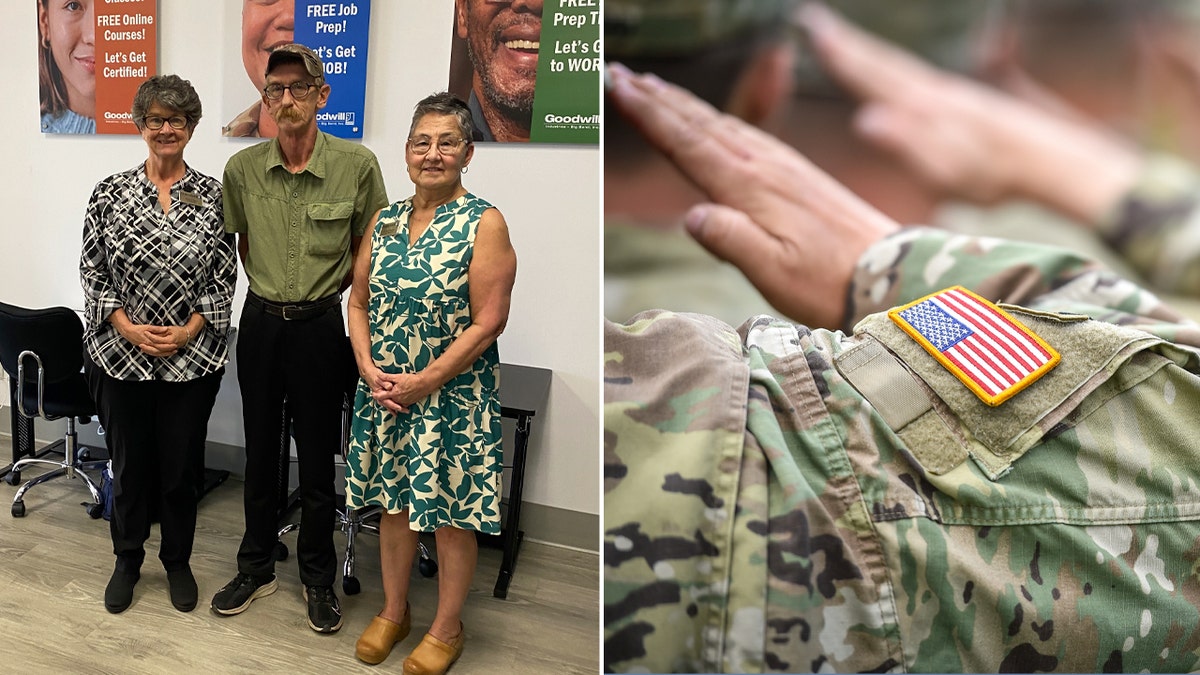 "They are wonderful people," Taylor said. 
"No pressure. I've even volunteered to do yard work for them, and they end up paying me, even though I told them they don't have to."
Currently, Taylor said he is still living in a tent. 
"I'm trying to get housing, but it just takes patience and time," Taylor said. 
For now, he said he feels like he has found a community to lift him up.
"You never know what can happen in the future," Taylor said. "I'm a man on a mission. I'm not interested in personal recognition. But if my story can help someone else, then that's good."
For more Lifestyle articles, visit www.foxnews.com/lifestyle.