A group of moms who supported each other through family health traumas took their close bonds of friendship to the next level on behalf of others. 
Louise Fox, a 49-year-old from Bedfordshire, England, began reaching out to other moms online after she learned her 13-year-old son George had glioblastoma, according to SWNS. 
Via Facebook, Fox was able to connect with moms Niki O'Dea Patel, Nikki Treharne, Clair Todd and Katie Dove. All of them were going through something similar with their own children.
MOM WHO REFUSED TO GET AN ABORTION AFTER BRAIN CANCER DIAGNOSIS HAS NOW BEEN GIVEN LESS THAN A YEAR TO LIVE
The group added three other moms to their support chat — Rebecca Gaskell, Natasha Taylor and Nelly Crick — exchanging treatment options and supporting each other through very trying times, as SWNS reported.
From 2020 to 2022, all eight of the children died as a result of their brain tumor-related health issues. 
The moms decided to create a group in their children's honor — called Forever Moms of Brain Tumor Angels — as they continued to support each other through their enormous loss. 
In October 2023, five of the moms met for the first time in person. 
MORE YOUNGER PEOPLE ARE RECEIVING CANCER DIAGNOSES, STUDY FINDS — ESPECIALLY THIS TYPE
Then they went skydiving — and jumped out of a plane to raise money for the Tessa Jowell Foundation, a brain cancer charity formed in 2018.
The moms made the choice to go skydiving in Peterborough, England, to help them feel closer to their beloved children, Fox told SWNS.
"We're all moms to an angel, and the skydive helped us feel closer to them," she said.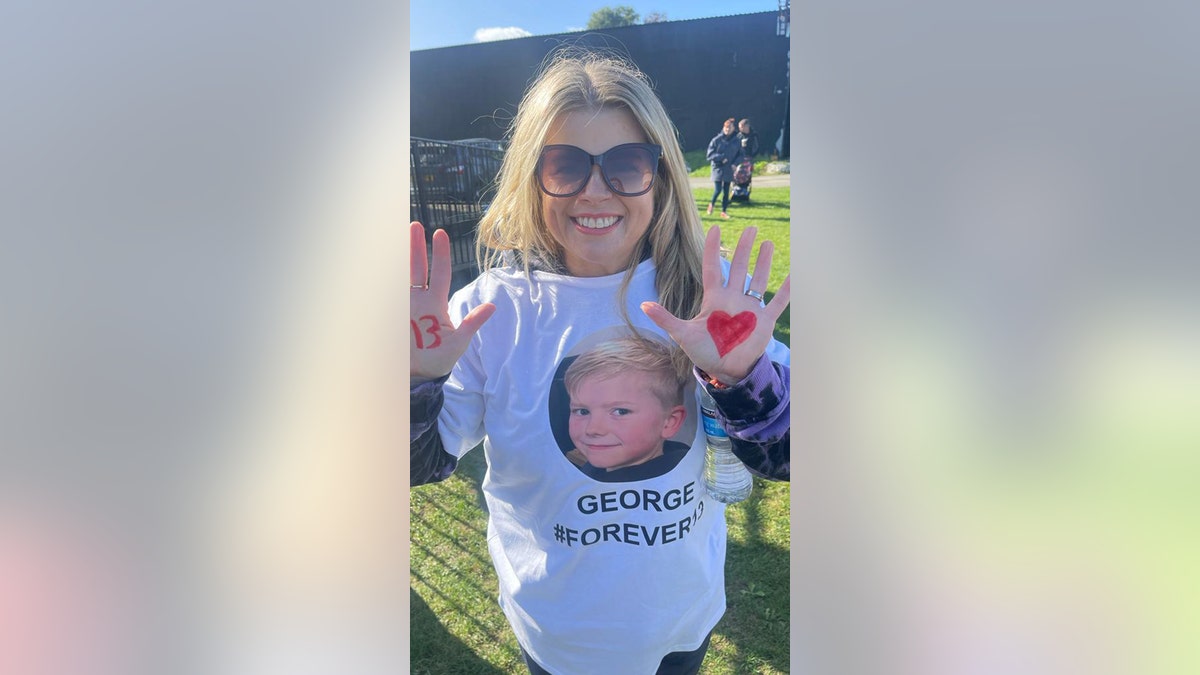 The group raised over $70,000 for the charity through their fundraising and skydiving efforts. 
TEENAGE BRAIN CANCER PATIENT MISSES HOMECOMING, SO THE HOSPITAL THROWS A SURPRISE DANCE FOR HER
Fox's son George died in April 2022 after many efforts to fight his cancer. 
O'Dea Patel's 13-year-old son Shay was diagnosed with the same type of tumor as George Fox in 2018.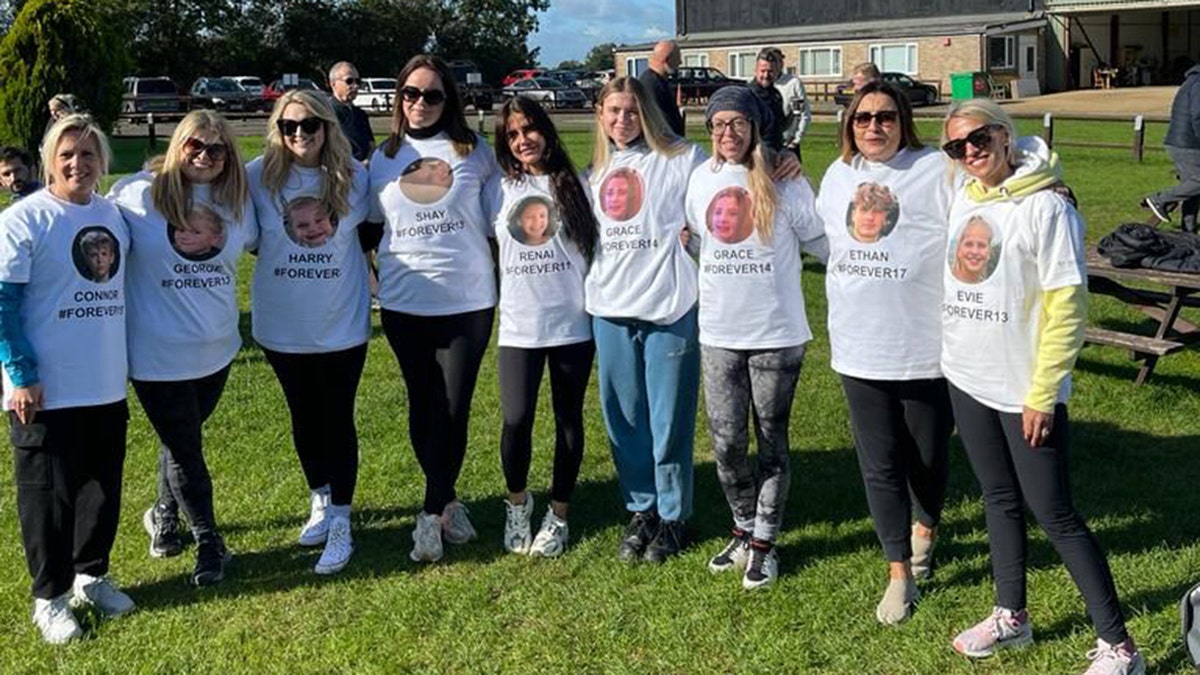 O'Dea Patel told SWNS, the British news service, that her son passed away after 22 months of battling for his life — saying she and Fox became closer over that time as they bonded over their sons' grave conditions.
Treharne's 17-year-old son Ethan battled a glioblastoma brain tumor for two years before passing away in Nov. 2021, according to SWNS. 
"No one else knows what it's like to go through, and we're all part of the same club that no mom wants to be in."
Dove's 13-year-old daughter Evie was diagnosed with CMMRD, passing away of cancer in April 2021. 
CMMRD — constitutional mismatch repair deficiency syndrome — makes children more likely to develop brain tumors, according to St. Jude Children's Research Hospital.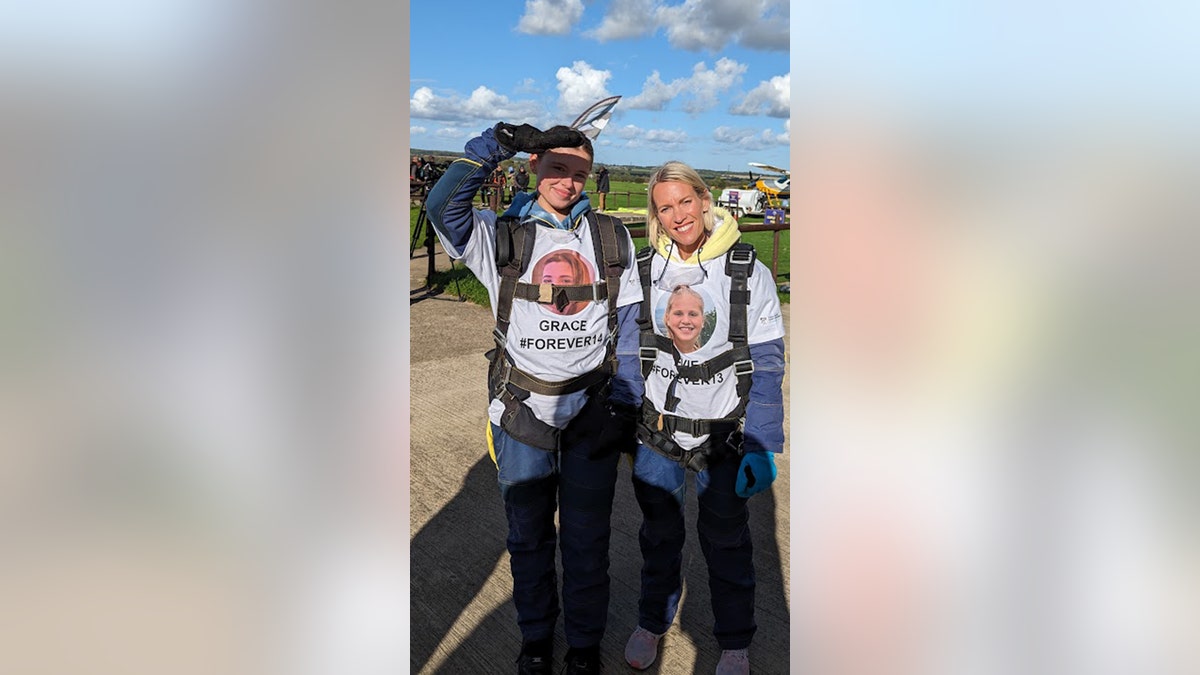 Todd's 15-year-old son Connor died from another type of brain tumor in Oct. 2021. 
Todd said that Fox's effort to bring together the group of women saved her during a very rough patch in her life.
"Louise [Fox] brought us together on this Facebook group, and we've helped each other through the most difficult times," she told SWNS.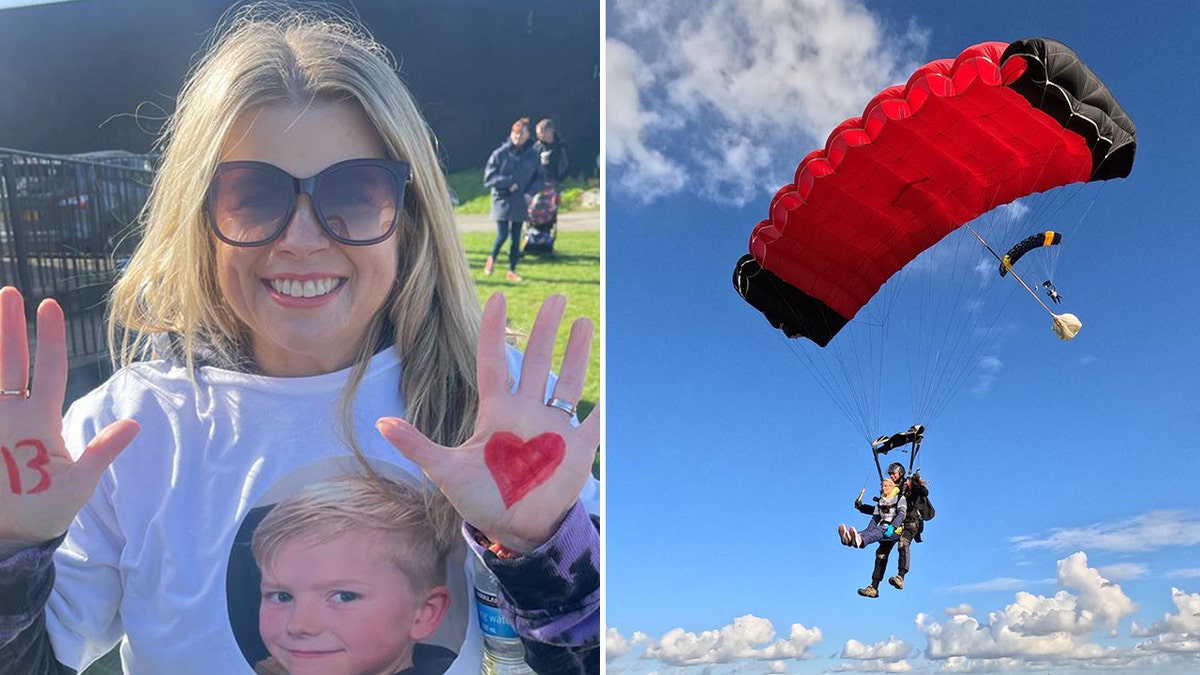 Fox said the connection with the group of moms is special — one that's hard for many other people to relate to, understandably.
"No one else knows what it's like to go through, and we're all part of the same club that no mom wants to be in," she said. 
Fox News Digital reached out for further comment. 
For more Lifestyle articles, visit www.foxnews.com/lifestyle.