A dog had a rude awakening after chowing down on an interesting choice of snacks. 
Molly, a 10-month-old Bernedoodle dog from Ireland, was recently taken to the veterinary hospital after she was experiencing unexpected pain. 
Molly's owner, Kerrylee Hempenstall, told SWNS, the British news service, that the pup looked as if she was trying to vomit but couldn't quite get anything up.
'GENTLE GIANT' DOG, AT 250 POUNDS, EATS AN ENTIRE CHICKEN DAILY AS OWNER SPENDS NEARLY $5K A YEAR ON FOOD
"We realized something was wrong when Molly started to vomit and became very quiet," she said.
Once at the vet, X-rays indicated that the dog had a "large bundle of foreign material" in her body.
The dog's owner said the doctors at Primrose Hill Veterinary hospital in Sallynoggin, Dublin, Ireland, were shocked to see that Molly had eaten three individual socks. 
DOG SWALLOWS CAT TOY, HAS LIFESAVING PROCEDURE TO REMOVE PLASTIC FROM HER STOMACH
Veterinarian Katie Dwan told SWNS that this was one of the most bizarre cases the clinic had ever handled.
"We X-rayed Molly to see if there was a foreign body causing her symptoms, and although we couldn't see anything, she did have a gas pattern in her abdomen, which indicated there was blockage," she recalled. 
Dwan performed an exploratory laparotomy to see if she could retrieve the item that was causing the blockage — which was when she realized the items were socks.
"The tricky thing was that all three were in different areas of her digestive tract, with two of them intertwined in a linear fashion," she told SWNS.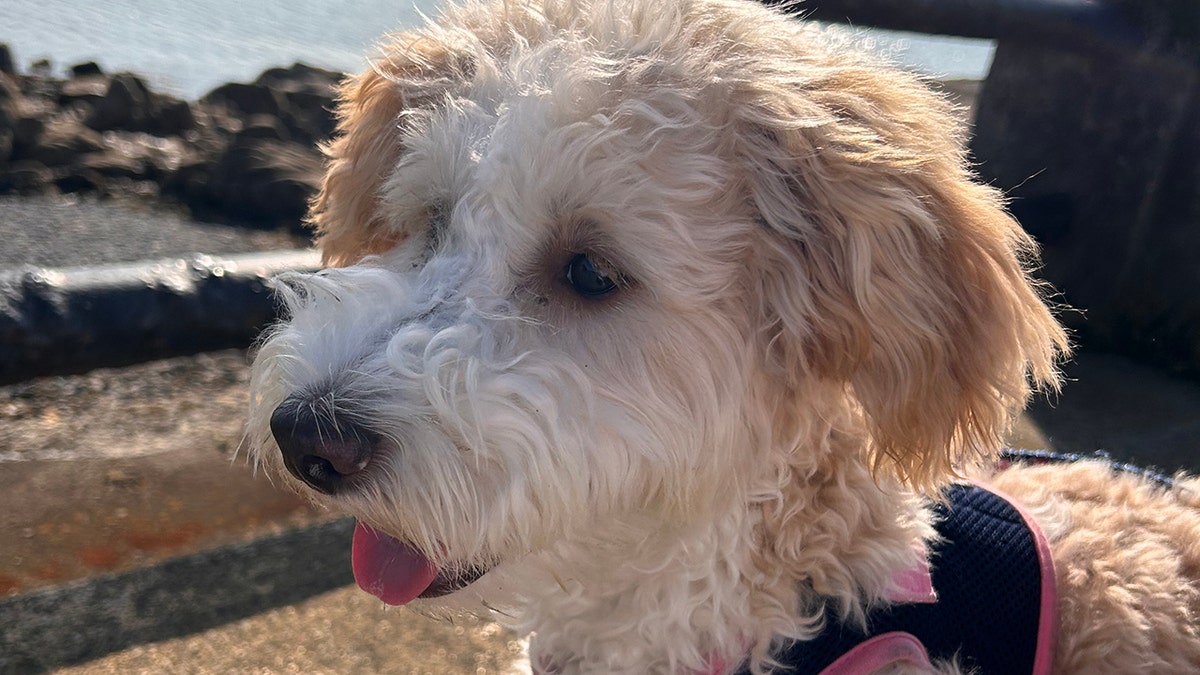 The doctors then performed two procedures to ensure the socks were safely taken out of Molly's body.
"She's now back to her bubbly self."
The surgeries were a success — and Dwan said Molly was "bounding around the practice again by the second day after surgery."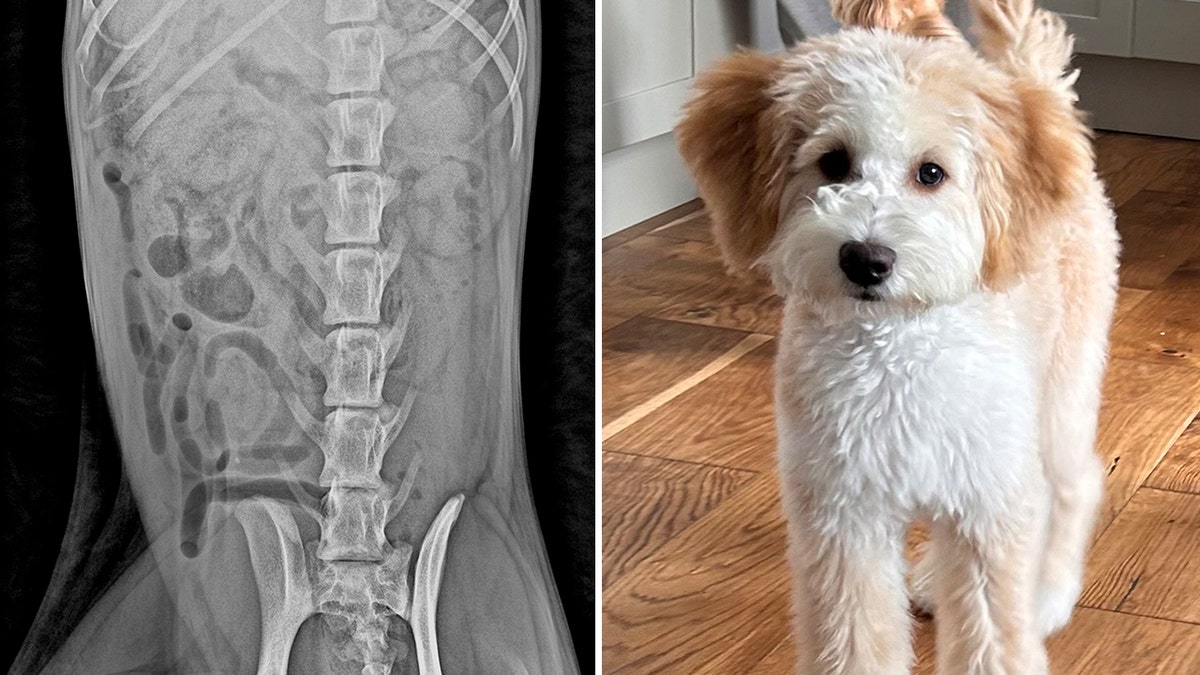 Hempenstall said that while they were shocked to find out the diagnosis, Molly bounced back quickly. 
"She's now back to her bubbly self," she said.
Fox News Digital reached out to the dog's owner for further comment. 
On its website, the American Kennel Club says that "while rare, your dog may eat socks because of a compulsive disorder called pica. It results in obsessive ingestion of non-food items, and stress and anxiety are common triggers."
Added the group, which is based in New York City, "If your dog is excessively focused on eating socks or other non-food items, it is best to consult with a vet or behaviorist."
For more Lifestyle articles, visit www.foxnews.com/lifestyle.