A growing number of Americans are taking on the responsibility of caring for an aging loved one. Many are either moving in with their aging parents or moving them into their homes to give their loved ones and themselves the peace of mind of aging in the house. 
Caring for your aging loved ones at home requires careful consideration and planning. If you are caring for an aging parent, these essentials you can find on Amazon can help make your home safer and provide a stable environment. 
When buying essentials for aging adults, you can consider things that will make your loved one feel comfortable and offer them the independence to get around on their own safely. Medical alert devices, cane devices, dressing aids, exercise equipment and grabbing devices are all items that can make the day-to-day of caring for your aging adult easier. Most purchases can be delivered to your door in 24 hours if you're an Amazon Prime member. You can join or start a 30-day free trial to start your holiday shopping today.
Here are 10 products essential for caring for aging adults that you can find on Amazon: 
Vive Bed Rail – Compact Assist Railing for Elderly Seniors $39.99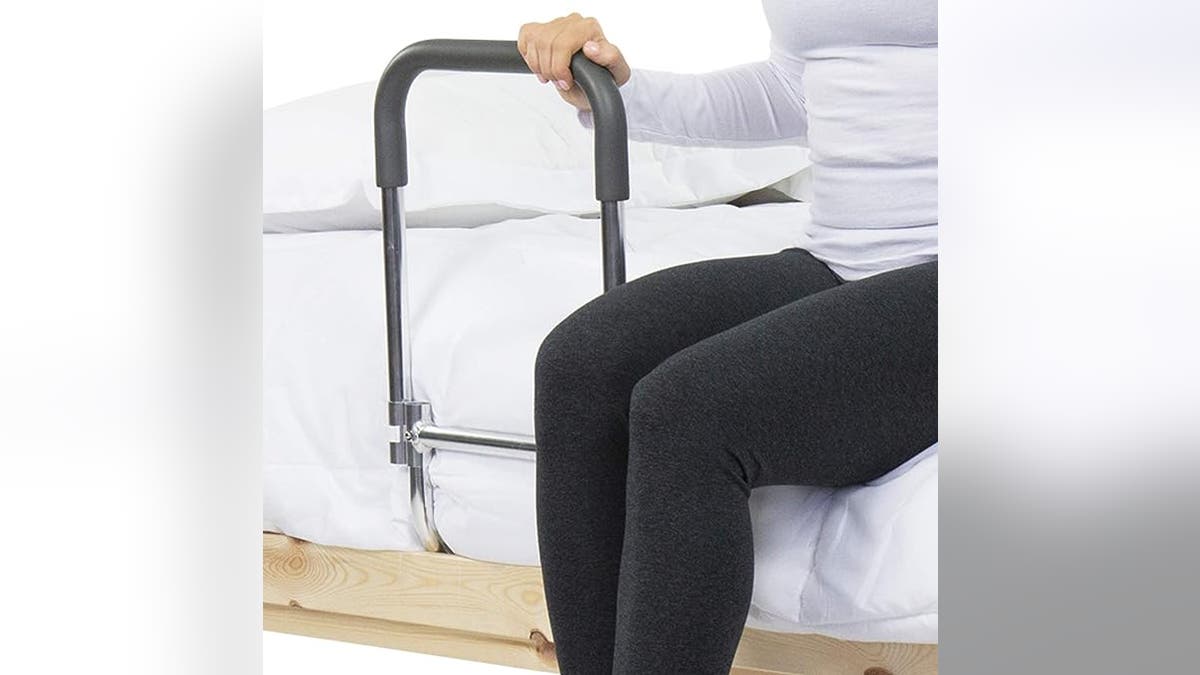 The Vive Bed Rail – Compact Assist Railing for Elderly Seniors can help you turn a bed you already own into one that is easy to use for an ailing senior. This bed rail provides stabilizing support, which is especially important for people recovering from hip replacement surgery, back pain, or other injuries.
Shower Handle 12-inch Grab Bars for Bathtubs and Showers $34.99, now $24.99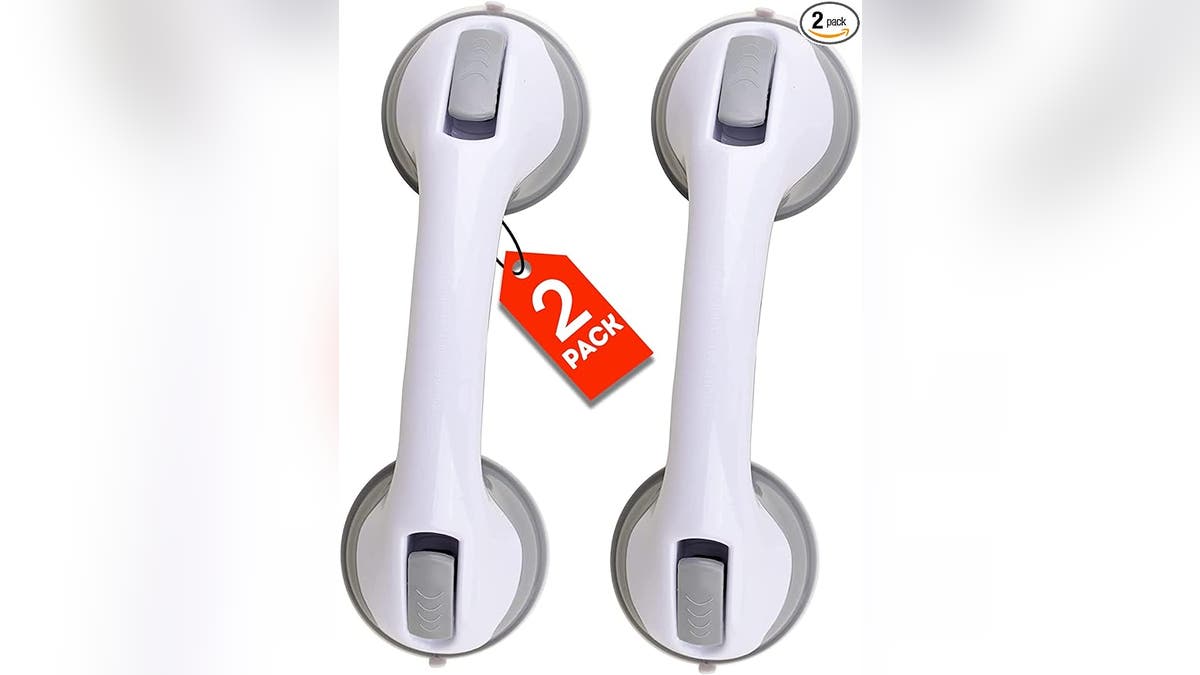 Create a safe environment with these Shower Handle 12-inch Grab Bars for Bathtubs and Showers. The handles are easy to install and can provide extra insurance against slipping when showering. 
Doctor's Select Diabetic Socks with Grips $18.95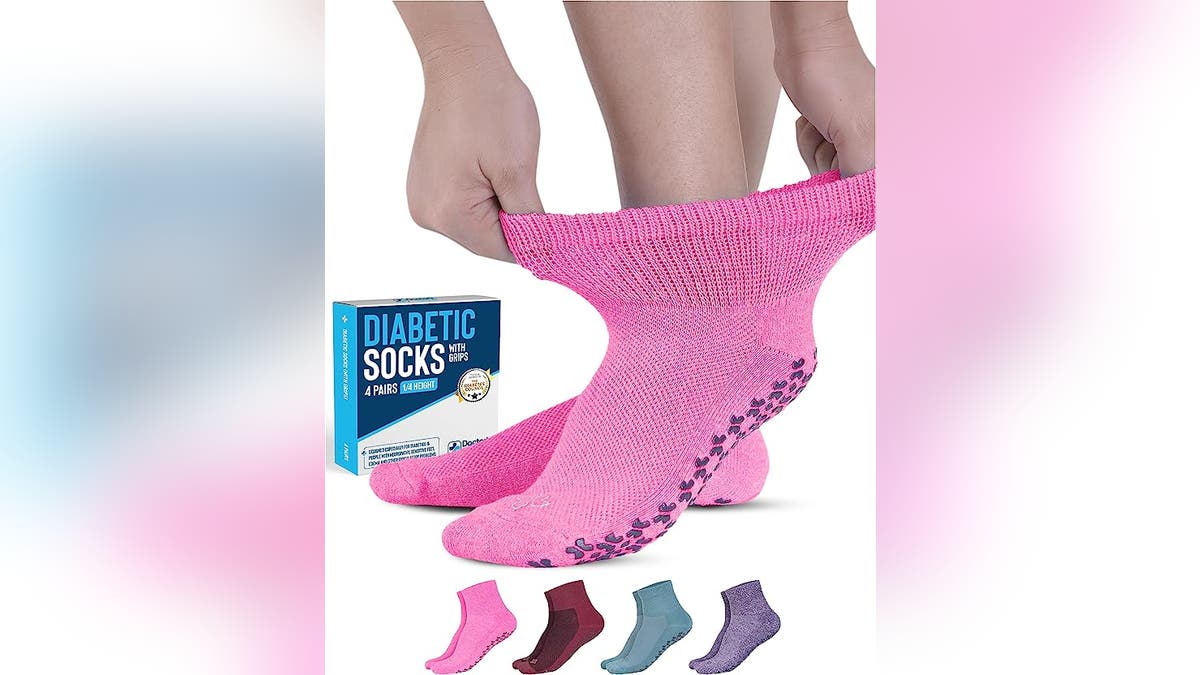 Your wood floors or tiling will become less of a threat to an aging parent wearing these Doctor's Select Diabetic Socks with Grips. The socks provide comfort and relief for swollen feet and ankles. The rubber grips provide traction and stability on smooth surfaces and help prevent falls.
Able Life Auto Cane, Portable Vehicle Support Handle $14.99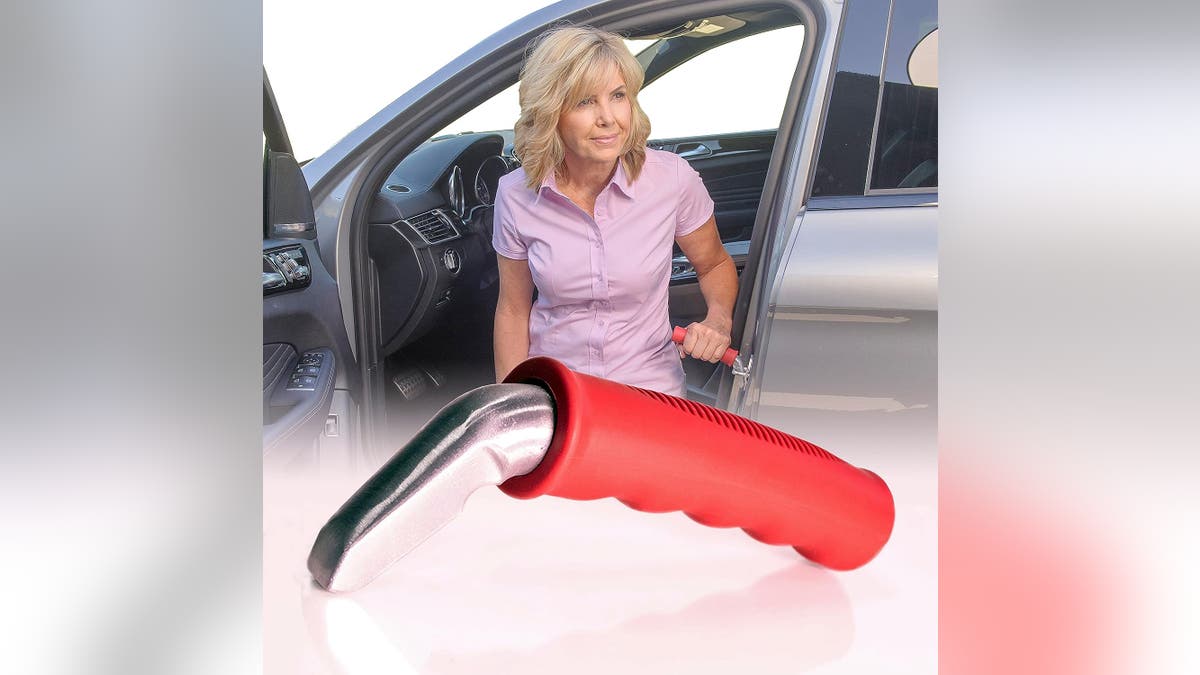 This Able Life Auto Cane Portable Vehicle Support Handle will make getting in and out of a car easier. The handle provides users stability and balance when standing or sitting in the car. It is compatible with most vehicles.
Under Desk Bike Pedal Exerciser $59.99, now $46.99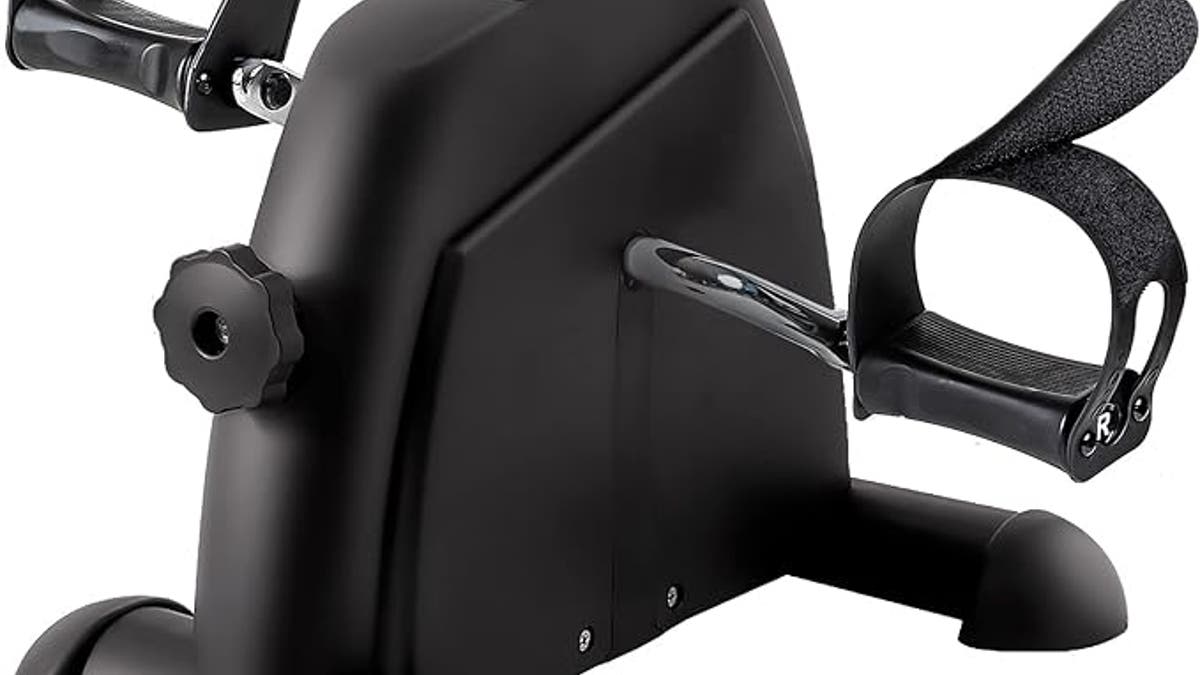 The TABEKE pedal exerciser can be used to strengthen arms and legs. This low-impact exercise is ideal for aging adults and rehabilitation after surgery or injury.
CallToU Wireless Caregiver Pager $41.99, now $31.91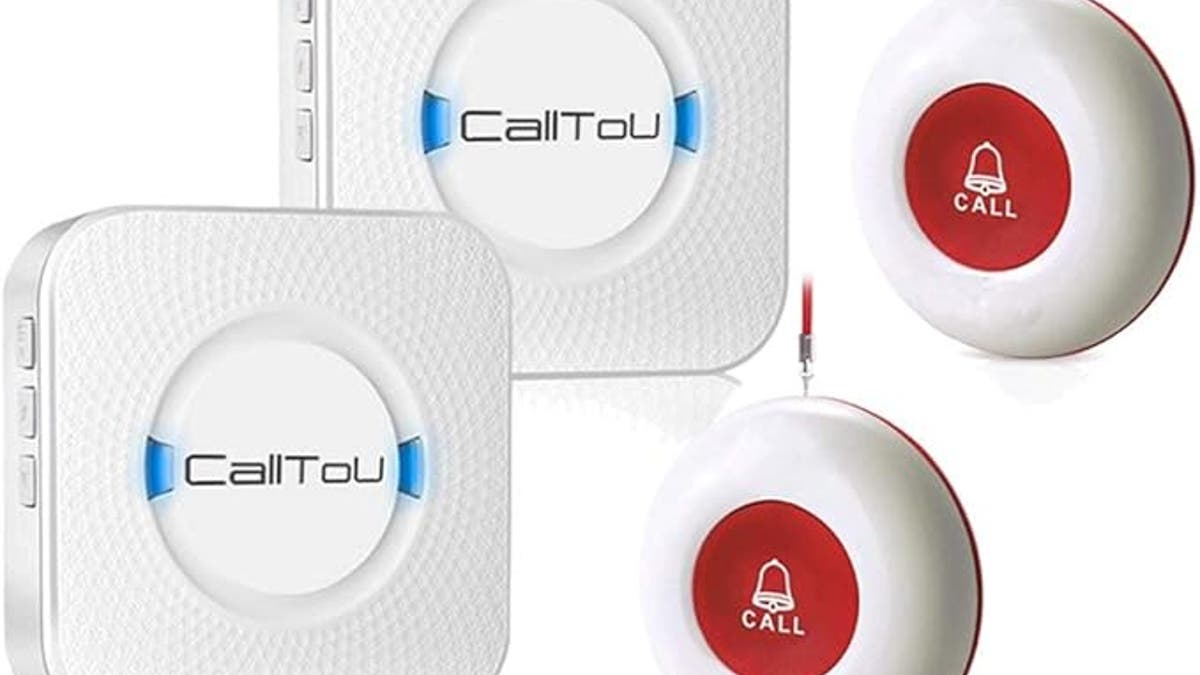 This CallToU Wireless Caregiver Pager will give carers the peace of mind they won't miss when their parent is in need. It will also enable your loved ones to retain their independence and live on their own as long as possible.
Able Life Able Tray Table $153.17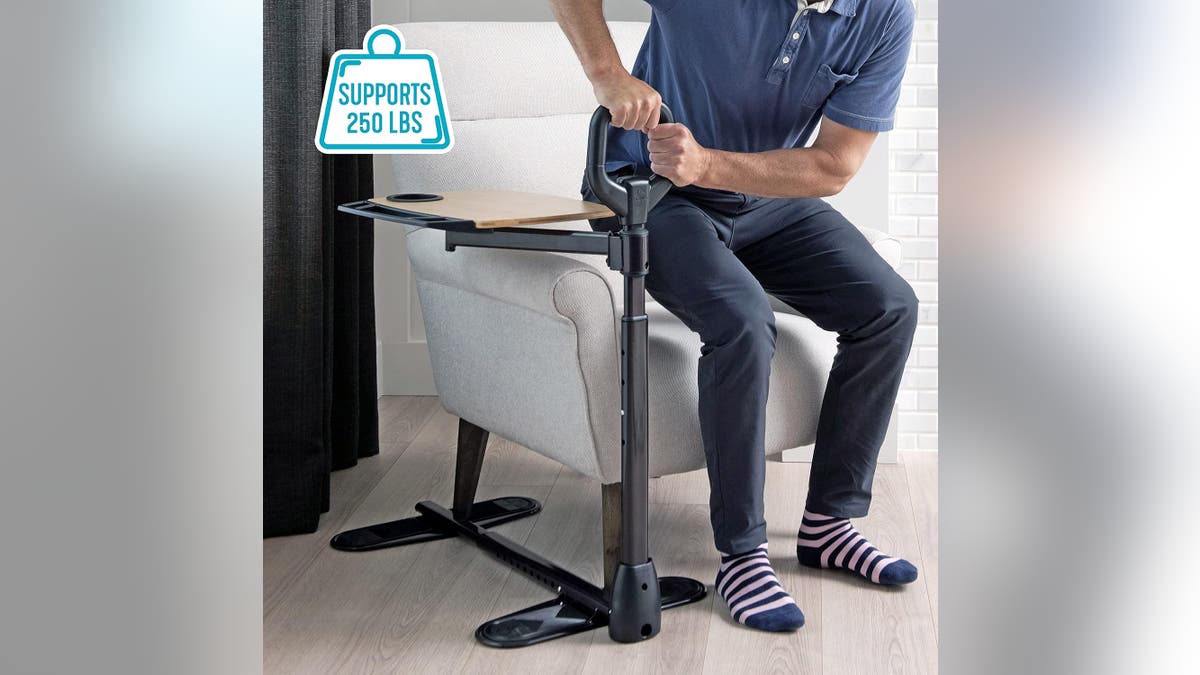 Able Life Able Tray Table is designed with a handle that provides balance and support when sitting and standing from a favorite couch, lift chair or recliner. The multi-use TV and computer table measures 16 by 18 inches and includes a built-in cup holder and utensil compartment with 360 degrees of swivel motion.
Vive Toilet Safety Rails for Elderly $94.99, now $69.99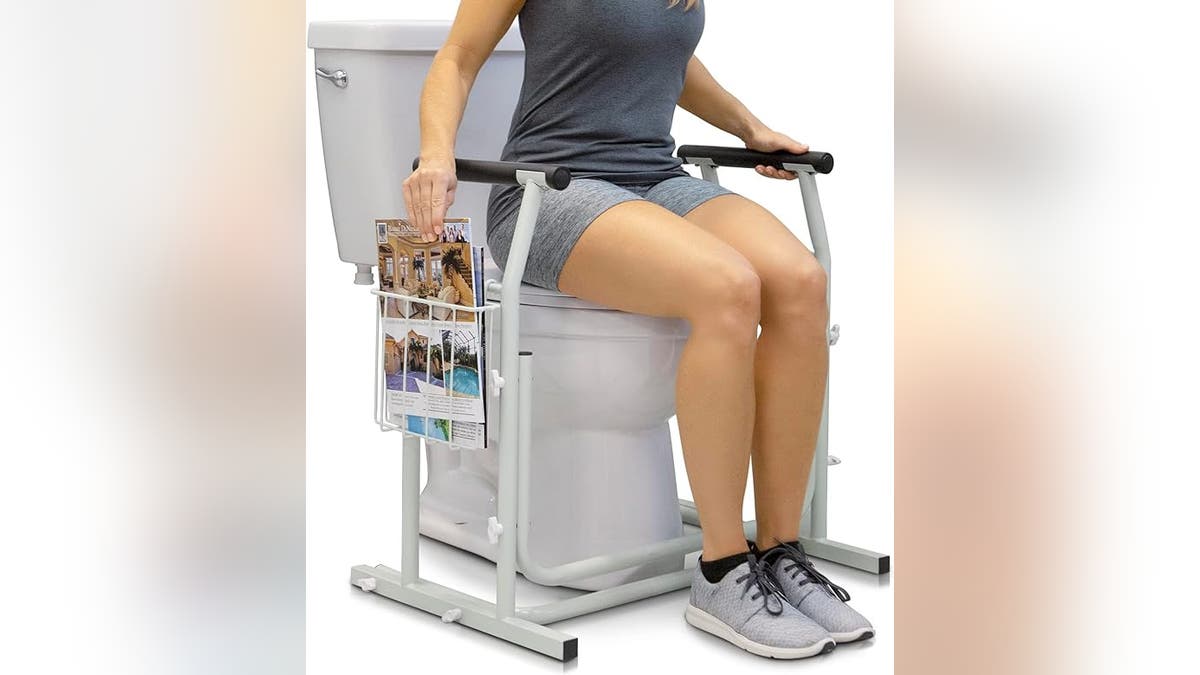 Vive Toilet Safety Rails for Elderly can give your aging loved ones the support they need to get down and up from your home's toilet seat. The sturdy, stand-alone toilet rail conveniently provides safety and security when sitting down or standing up in the bathroom.
Best Choice Products PU Leather Electric Power Lift Chair $549.99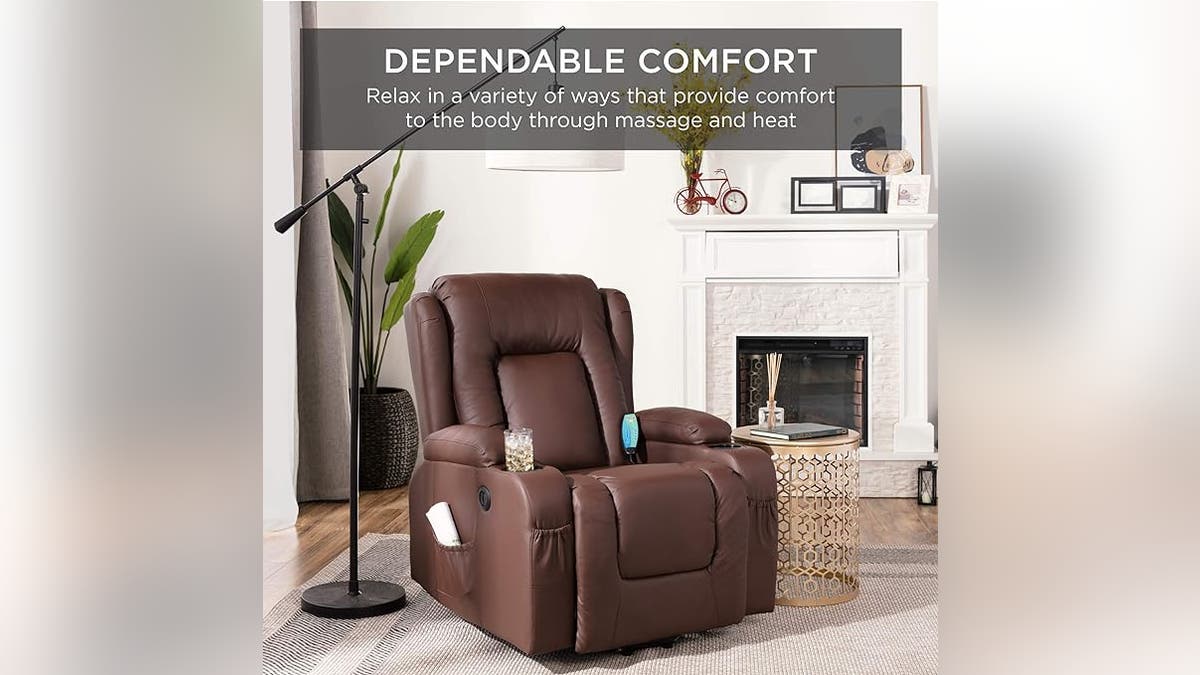 The Best Choice Products PU Leather Electric Power Lift Chair is made easy with adjustment functions that work at the push of a button; an easy-to-reach button on the side lets you tilt forward or recline. This chair also features a remote control and three massage modes that target the back, lumbar, thighs, and lower legs at high or low intensity, plus two heat settings that radiate warmth from the lumbar area.
RMS Premium 7-Piece Hip Knee Replacement Kit with Leg Lifter $59.99, now $49.99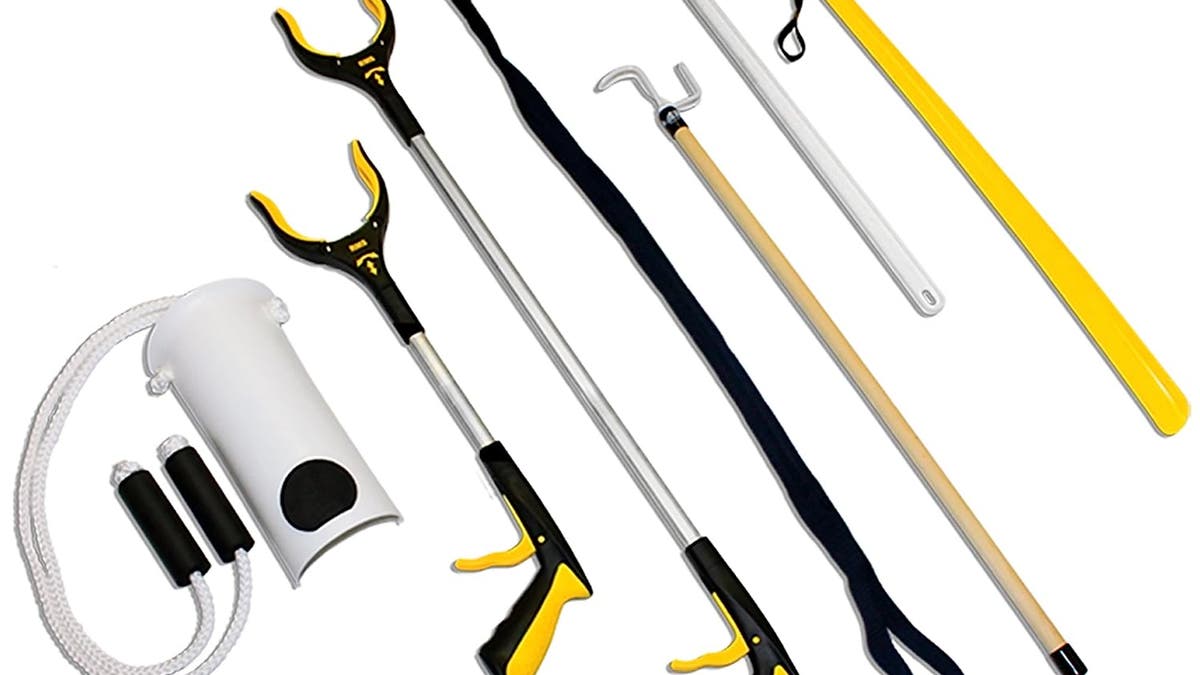 This 7-piece kit contains a variety of gadgets to help your aging loved one more easily get around in their day-to-day. The grabber is ideal for reaching items on top shelves. The dressing stick can assist with putting on shirts, pulling up pants, skirts, or helping put on shoes or removing socks.