Jack Osbourne revealed that while his parents Ozzy Osbourne and Sharon Osbourne are doting grandparents, the former Black Sabbath frontman draws the line when it comes to taking on certain child-rearing tasks.
The 37-year-old media personality, who is starring in the upcoming second season of the Fox reality competition show "Special Forces: World's Toughest Test," opened up about juggling parenting with his busy career in a recent interview with Fox News Digital.
"The Osbournes" alum shares daughters Andy Rose, 7, Minnie Theodora, 5 and Maple Artemis, 1, with his fiancée Aree Gearhart. He is also father to daughter Pearl, 11, whom he shares with ex-wife Lisa Stelly.
Osbourne told Fox News Digital that while Ozzy and Sharon are happy to babysit the girls from time to time, they have a few caveats.
"They won't do it at my house. It's a little easier for them if we drop the girls with them," Osbourne said. "The good thing is – outside of the baby – it's that they can handle it now, you know, they're much easier. The kids can tell you what they need when they need it."
The U.K. native explained that while Sharon was willing to take on diaper duty, Ozzy had a firm hands-off approach.
OZZY OSBOURNE'S SON JACK RECALLS THE ROCKER BEING INVITED TO THE WHITE HOUSE: 'IT WAS A VERY PROUD MOMENT'
"My dad is like, 'Hell, no. Like, no,'" he said. "Because my dad's in that era where, like, men don't touch diapers. Like, that's not that's not what dads do."
Osbourne went on to say that the rocker had another hard-and-fast rule when it comes to babysitting his granddaughters.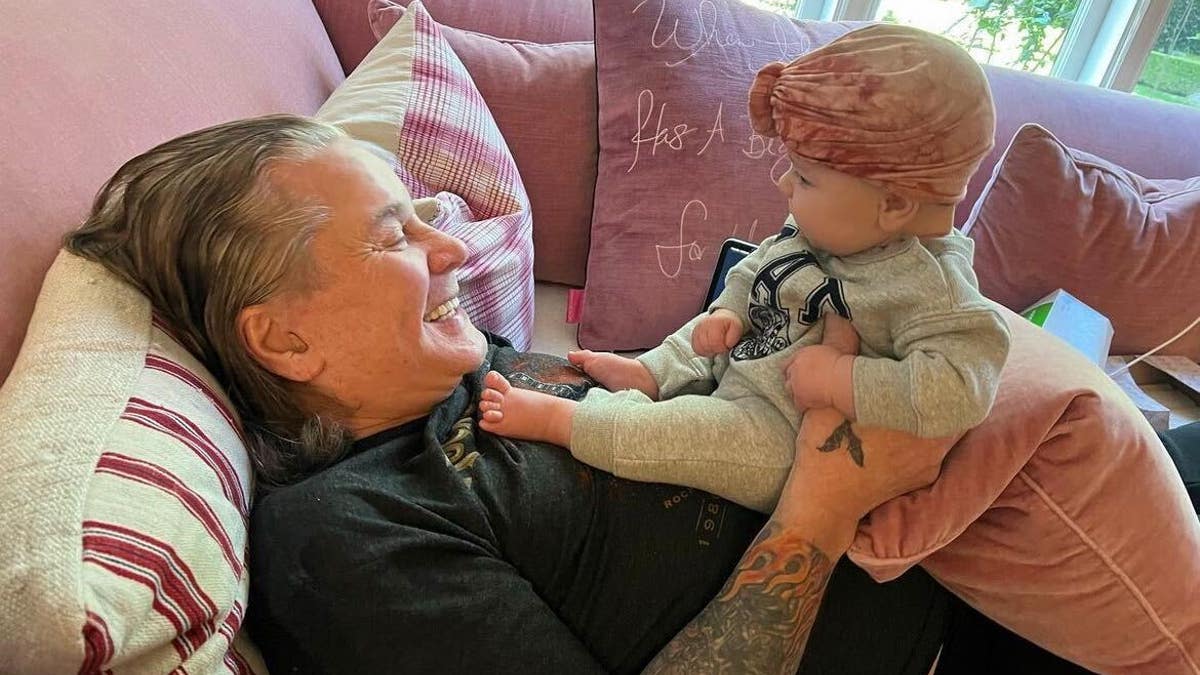 "It's funny," Osbourne noted. "If my kids are at the house and like they all want to get into bed and watch TV with my mom, my dad is like, 'Nope.' And he like, gets out of the bed and like, goes. He's like, 'No, I'm not doing that.'"
He continued, "I'm like, 'Why?' He's like, 'I don't want them going to school being like, 'I was in bed with my grandpa.' He's like, 'No, not dealing with it.' And I'm like, 'OK.'  I'm like, 'Fine, that's your boundary. That's your boundary.'"
During his interview with Fox News Digital, Osbourne reflected on the most fulfilling and challenging aspects of parenthood.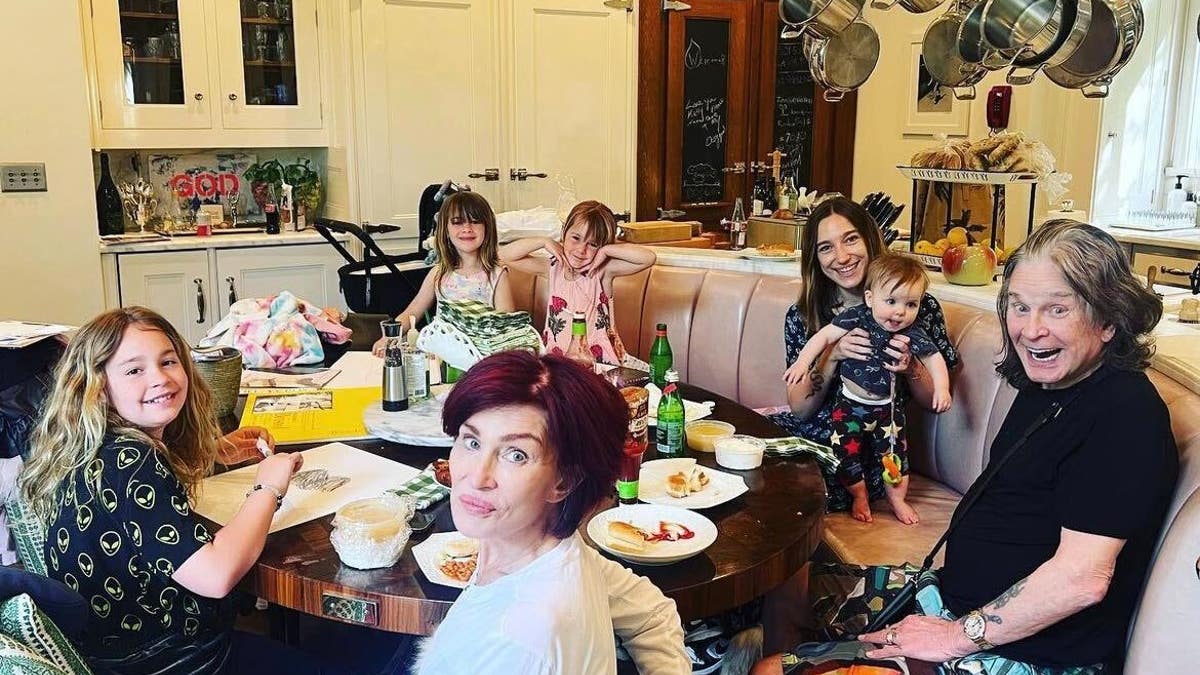 "The most rewarding thing is seeing the like, the individualized development of each daughter of mine," he shared. "They are so different. They're so unique. They are constantly becoming their own people. And I'm just seeing them unfold and develop and it's really, really exciting. And I just love it. All my girls are just very unique in their own way. And it's great."
He continued, "But the challenging part is, you know, having all girls, it's a lot of emotion. It's a lot of emotion."
"My 11-year-old, I think she's kind of right on the cusp of womanhood," he added. "And so, like, you know, there was a couple of days last week when she would just come out of her room and she would just be like, 'I just need to hold you. I'm sad.' And she would just hold me and cry.' I think it's like… I grew up with sisters and a mom and my dad was gone a lot. So I'm kind of used to an emotional household. But it can be very challenging."
"Now there'll be a time in my life where I have like an 18-year-old, a 15-year-old and a 13-year-old. So I'm terrified for that day."
The reality TV star explained that it was also challenging to be apart from his family when he was away filming projects. During the production of "Special Forces: World's Toughest Test," Osbourne recalled that the contestants were not allowed to communicate with anyone from outside the show.
"They were just bummed that I wouldn't be able to speak to them for like 10 days," he said of his daughters' reaction to his participation on the series. "The stillness is the hardest thing about the show." 
WATCH: Jack Osbourne reveals whether parents Ozzy and Sharon Osbourne will change his kids' diapers
He continued, "And this is why I say it's more akin to to to like being in jail or prison because you have no outside stimulation. It's like, you don't know what's going on in the news. You don't know what's going on outside the four walls of the compound. And when they send you off on some kind of task, you have no idea. And you don't even know the task until you turn up to it." 
"It was tough to not communicate with the family," Osbourne admitted. "That's not something I do regularly. But it's a part of the game. You know, they want you to quit."
In the upcoming second season of "Special Forces: World's Toughest Test," Osbourne is one of 14 celebrity contestants who will take on grueling military exercises and challenges under the direction of ex-Special Forces operatives amid freezing temperatures in the mountains of New Zealand.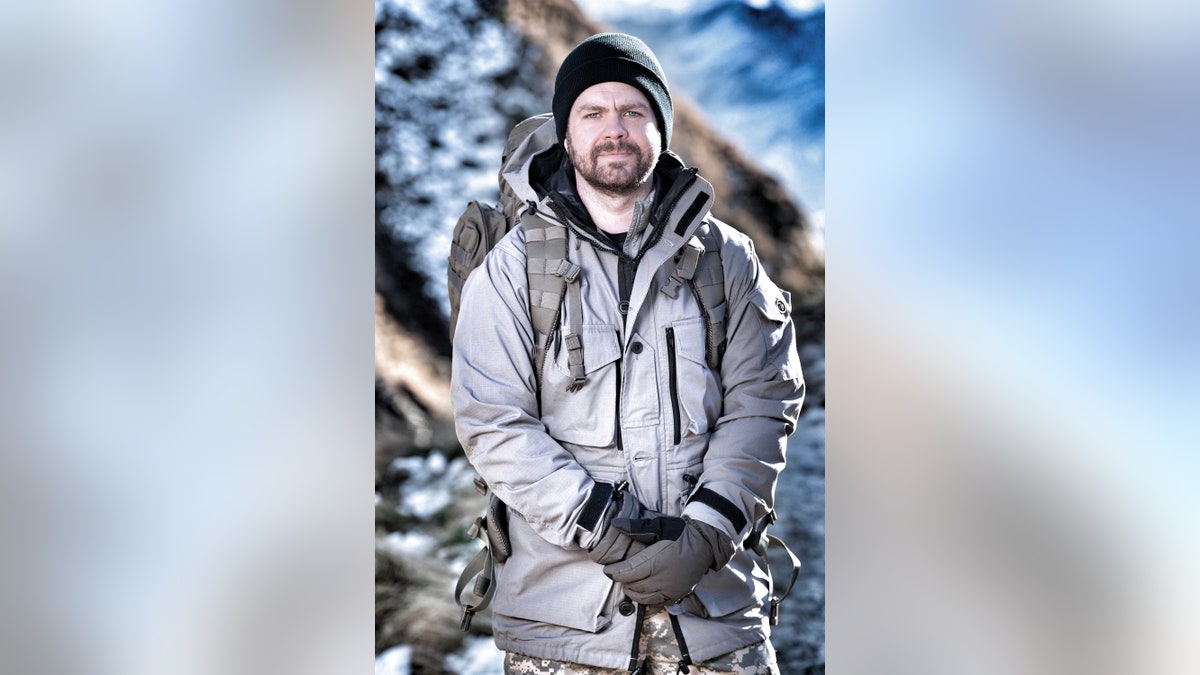 Unlike other reality competition shows, contestants are not voted off or eliminated. Competitors can only leave the series by quitting, being injured, becoming physically unable to continue or being forced out by one of the agents training them.
During his interview with Fox News Digital, Osbourne explained how he prepared to compete in the physically and mentally challenging show.
JACK OSBOURNE RECALLS THE 'ROUGH' YEAR HIS FAMILY HAS ENDURED 'ON SO MANY LEVELS' DUE TO HEALTH WOES
"Truth be told, I was given 10 days' notice that I was doing the show," he recalled. "I've done a lot of adventure races. I've done like Spartans and Tough Mudders and Go Rocks and, you know, a couple of 24-hour adventure races, things like that in my past." 
He continued, "It's very much a mental thing. And I think I was just kind of telling myself, going into it like, 'This is a game. Just get your head in the fact that this is all a game. Everything's designed that they want to win. And the way they win is by having you quit.'"
WATCH: Jack Osbourne recalls parents Ozzy and Sharon Osbourne's reaction to him joining 'Special Forces: World's Toughest Test'
"Ultimately, they want you to quit to see who – if the fat rises to the top? And so knowing that, I was like, all right, well, I was given 10 days' notice and I basically was just trying to do as many kinds of pushups and squats as possible. I knew I wasn't going to get my cardio in a position of like being amazing in that time period. So I was just focusing more on like just basic kind of bodyweight strength stuff."
Osbourne told Fox News Digital that his physical training involved doing 100 pushups and 200 squats every morning in his hotel room. "I wasn't the most out of shape for a time," he admitted. "And then as things progressed…"
"But I'm slow," he added. "I'm a slow kind of like, you know, the guys I do CrossFit with, they always say I'm like a diesel truck. I can go forever, but just not super fast."
"I mean, listen, once I kind of lock into that kind of six gear, I can just cruise."
Along with Osbourne, the other contestants on "Special Forces: World's Toughest Test" included  "90210" alum Brian Austin Green, "Vanderpump Rules'" Tom Sandoval, "Chrisley Knows Best's" Savannah Chrisley, "Unfiltered with Kelly Rizzo" host Kelly Rizzo, Robert Kardashian's ex and model Blac Chyna, "The Bachelor's" Nick Viall, "Bachelor Nation's" Tyler Cameron, "Dance Moms" alum JoJo Siwa, former NFL player Dez Bryant, NBA champion Robert Horry and Olympic athletes Bode Miller and Erin Jackson.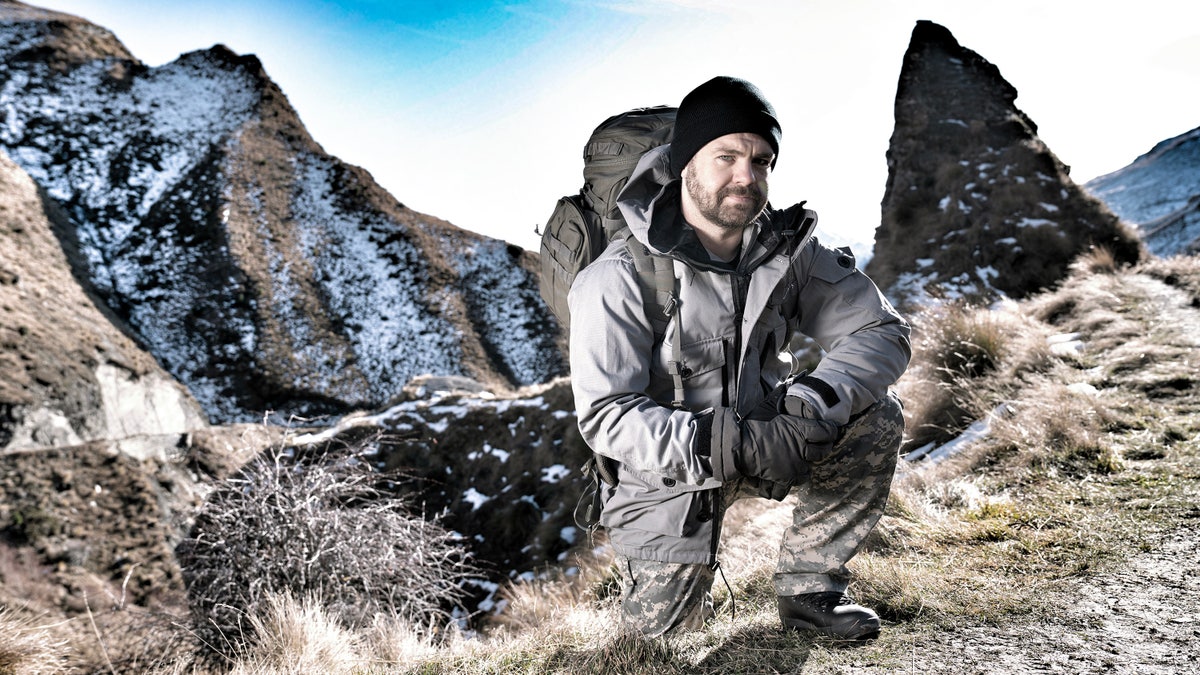 Osbourne told Fox News Digital that the show's production kept him almost completely in the dark about the identities of the other contestants ahead of the shoot.
OZZY OSBOURNE HAS 'IMPROVED QUITE CONSIDERABLY' AFTER UNDERGOING MAJOR SURGERY
"The only thing that I knew from the jump was that JoJo Siwa was signed on, and that was the only person they told me about until literally the day we began," he remembered. "Like, they're assembling us all and the way this production ran is that they don't tell you s—. They tell you nothing. I mean, almost to a fault where I was like, I don't know where I'm supposed to be tomorrow."
He continued, "Like, I don't know, like tomorrow was supposed to start and no one's told me what to wear, what to bring, where I'm like, nothing. They keep you so in the dark. And I and I thought, 'Oh my God, this production is so f—ing unorganized. I'm going to die on this.' And I come to realize that it's just a part of how they structure this game. They keep you on the back foot the entire time, and they keep you in a place of like, you're at our mercy. And you'll do what we tell you to do, or you'll quit."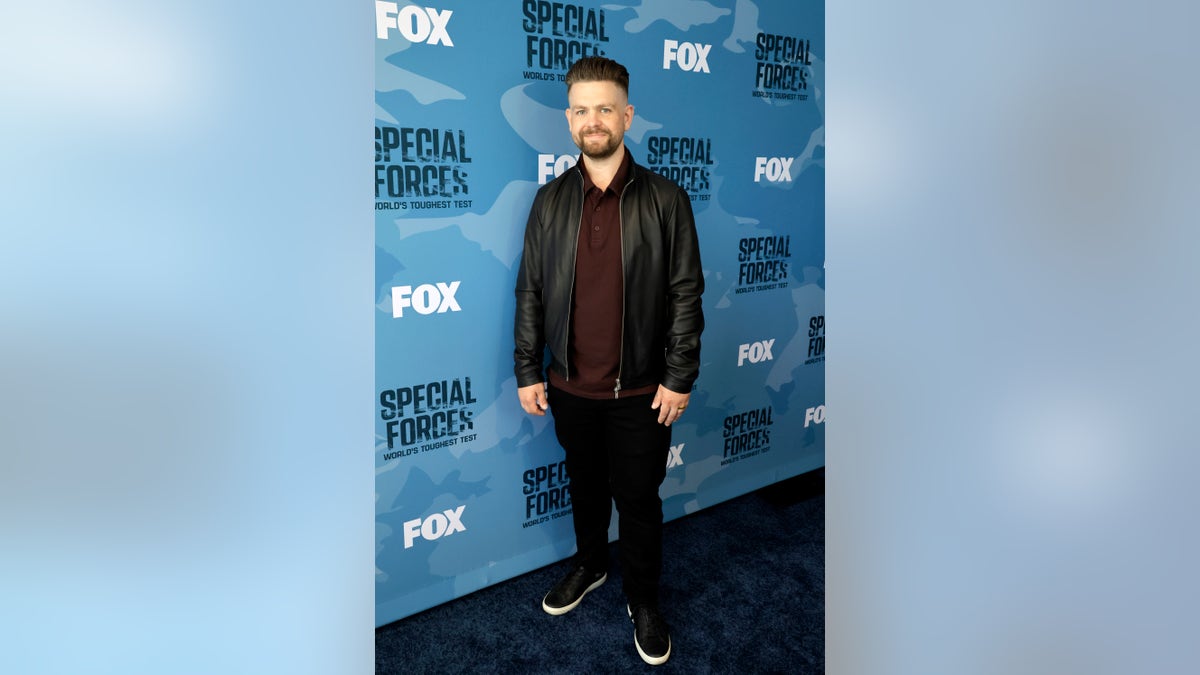 Osbourne said that as physically demanding as the show's challenges were for him, he realized it was a "90% mental" game and "more akin to going to jail than going into Special Forces selection."
"You're given one pair of boots, one uniform," he said. "The only personal items I was allowed to bring with me were my vitamins. That's it. And my contact lenses. They give you a toothbrush, they give you toothpaste… But it's not like I wasn't rolling in there with my Sonicare. Like, it's like an old wooden toothbrush."
Per the show's official synopsis, challenges that the "Special Forces: World's Toughest Test" contestants faced included being submerged in a frozen lake, crossing a ravine on top of a 4,700-foot snowcapped mountain and attempting an emergency escape out of a helicopter submerged deep in ice-cold waters.
WATCH: Jack Osbourne reflects on the rewards and challenges of raising his four daughters
Osbourne recalled how Sharon and Ozzy reacted when he told them that he had decided to compete in the potentially perilous series.
SHARON OSBOURNE RECALLS 'TERRIBLE' FACELIFT THAT MADE HER 'LOOK LIKE A CYCLOPS': 'NOT A DIRTY LITTLE SECRET
"They really didn't know what it was other than like, I sent them like a YouTube link of like the British version of the show. And, and I was like, 'Hey, I'm going to do this.' And they were like, 'You're f—ing crazy,'" he remembered.
He continued, "Like, that's the only thing they said to me, like, 'Why would you want to go do that?' But like they know. They know that I've done a ton of different, like extreme sports stuff and, and that's the funny thing too."
"After 'The Osbournes,' I had like this extreme sport travel show for six years that showed everywhere else in the world except North America. So like it's kind of funny cause like, obviously my parents know me as doing these crazy things. American audiences don't know that I spent a good portion of my 20s living out of a backpack, you know, sleeping on the side of mountains."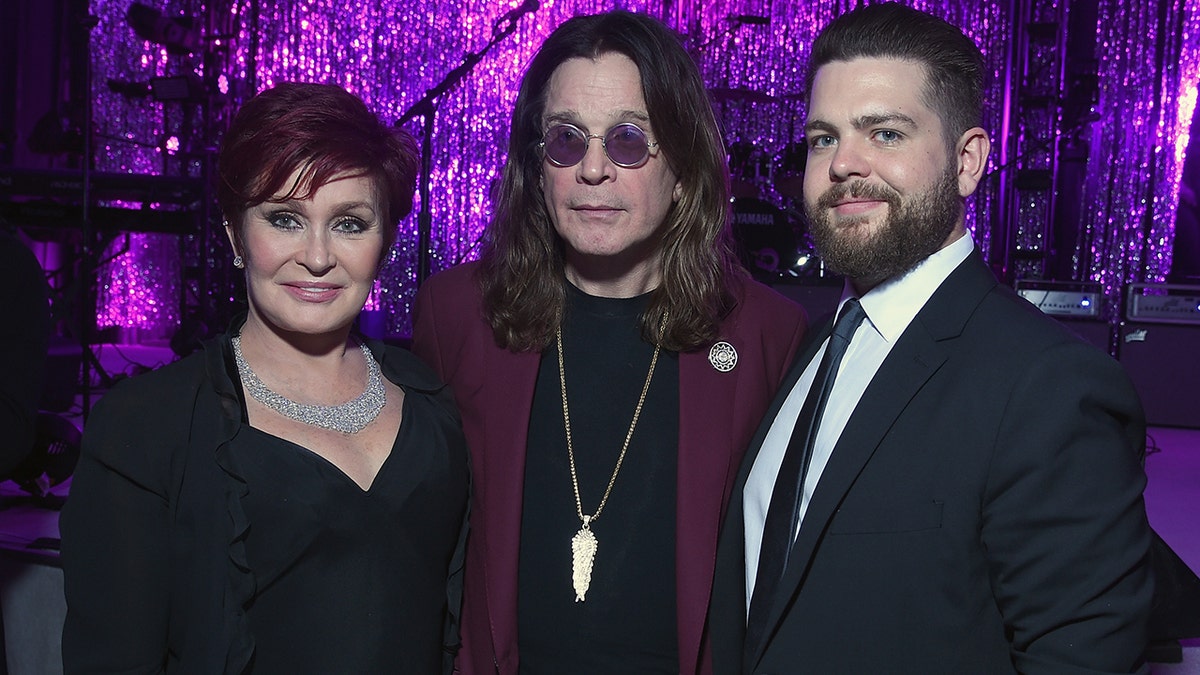 Osbourne said his sister Kelly had a less extreme reaction than Ozzy and Sharon when he told her that he had signed on to the show.
"She was just kind of like, OK," he said. "They are kind of used to like me doing some of this stuff. But their more thing was like, ''Why would you want to do that? And what do you get at the end of it?' And I will say like I've done a bunch of endurance races."
LIKE WHAT YOU'RE READING? CLICK HERE FOR MORE ENTERTAINMENT NEWS
He continued, "There is a point where I always go like, 'Why am I doing this? Why? Like, what do I get at the end of this?' There's no pot of gold at the end of this rainbow. I don't get to enter some elite club."
"And I won't lie like that definitely came up for me during this journey," he added. "I was like, it's not like I actually get to be in the Special Forces."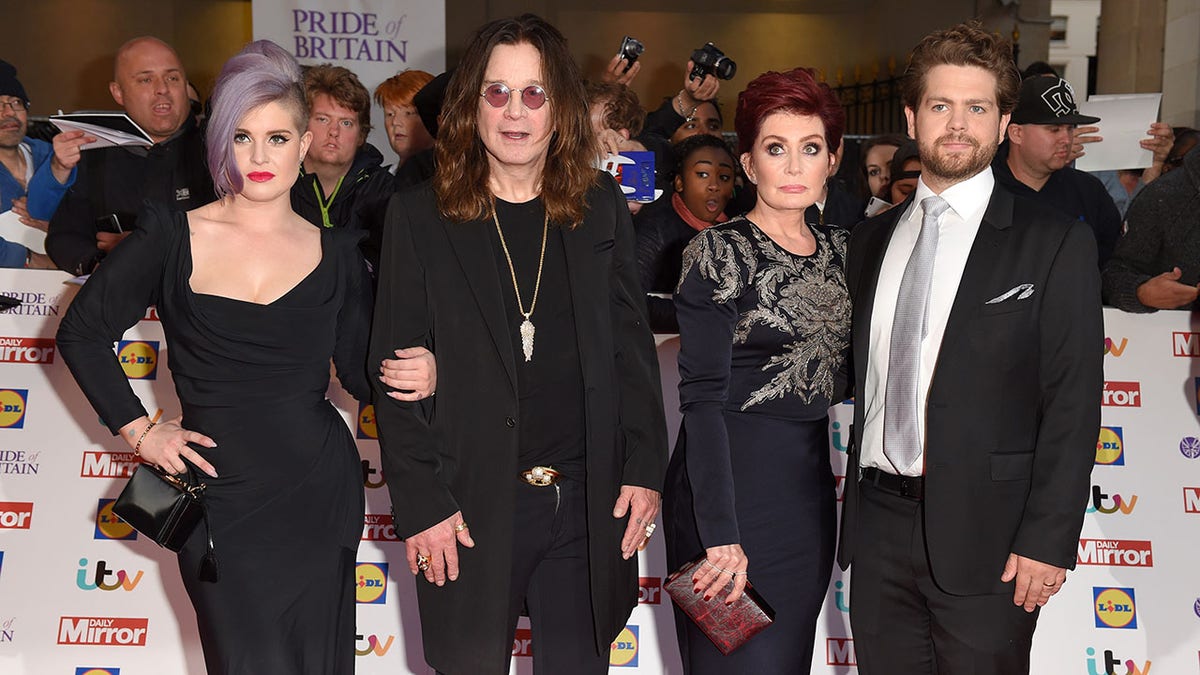 When asked if he believed that Ozzy would have competed on "Special Forces: World's Toughest Test" when he was Osbourne's age, the TV personality had an emphatic response.
"Absolutely not," he told Fox News Digital. "When my dad was 38 and like or 37, he was a committed musician. And, you know, there was no time to do something like this."
During his interview with Fox News Digital, Osbourne shared an update on Ozzy's health. The musician is set to undergo a fourth surgery stemming from an injury he suffered during a fall in 2019. After his fall, Ozzy was also diagnosed with Parkinson's disease and uses a cane for mobility.
In February, he canceled all of his upcoming shows and announced that his touring career had come to an end.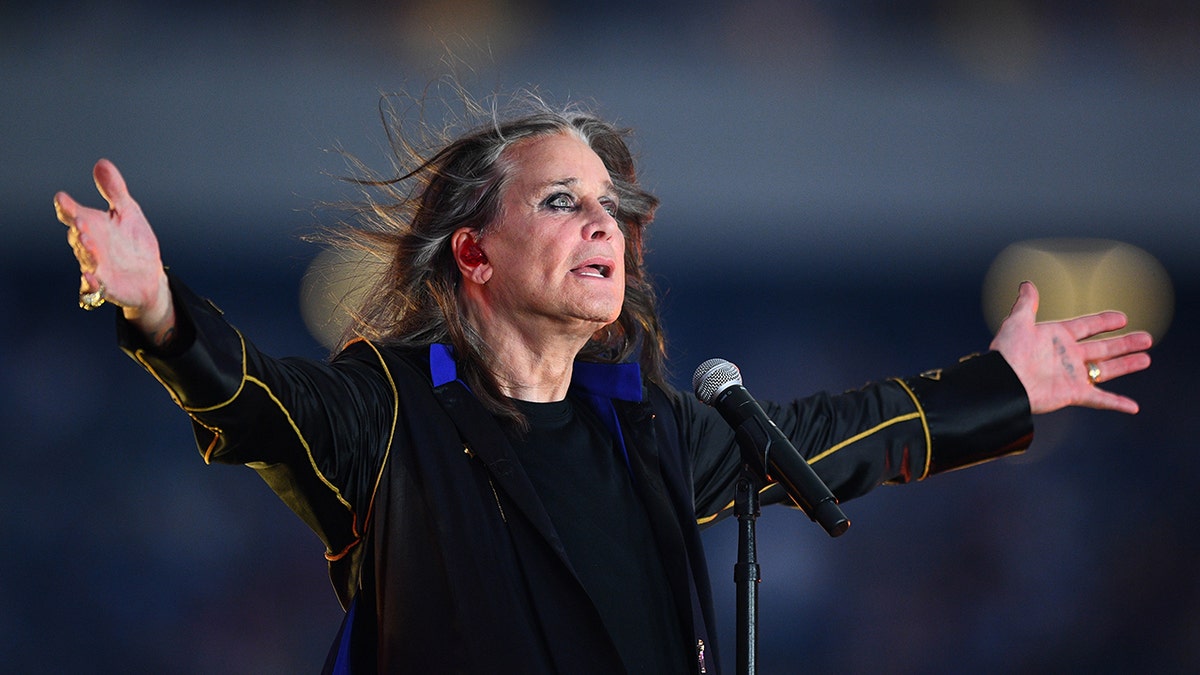 "He is still making music," Osbourne said. "He still not kind of strong enough to tour. He was supposed to do a show in October. He had surgery. There were some complications. And we go into it in the podcast. You know, he's he's very open about it, but he's still very much making music. He won two Grammys last year. He's getting back in the studio."
He continued, "You know, everyone thinks he's out because of the Parkinson's. And it's not. Like the Parkinson's is kind of the least of the issues. You know, he took that fall because of the Parkinson's, and it's just trying to repair a s—ty surgery that just kind of domino effected all these problems."
"Hopefully now with his last surgery behind him, he's like, 'All right, my pain is gone. I'm getting mobility back,'" Osbourne added.
"His nerve damage seems to have been kind of alleviated. So, you know, hopefully in the next year or so, I'm hoping that he'll be strong enough to at least start doing the odd show here and there."
The second season of "Special Forces: World's Toughest Test" premieres Sept. 25 on FOX.