Two years ago, Sylvester Stallone moved from his Los Angeles home to Palm Beach, Florida, and is now giving more insight into his decision.
In the opening scenes of his Netflix documentary, "Sly," Stallone is in his massive Los Angeles estate, as movers begin packing away decades' worth of his life and career.
"It's really easy to become complacent. I thought I gotta do something drastic. Everything's getting kind of mundane, repetitive, I can feel myself withering a little bit, drying up like an old fig falling off a tree," he reflected.
He continued, wondering, "Jesus, how long am I going to be around, for another 20 years? I don't want to be complacent for 20 years."
LEAH REMINI LISTS LA MANSION FOR $12.5M AS 'KING OF QUEENS' STAR BECOMES EMPTY NESTER
"So I said, 'Well, you really want to get the adrenals going? Leave.' And that's why I'm gonna move east. Nothing I think inspires you than taking your house or your history, balling it up and going [gestures blowing ball away]."
Included in that history is a statue of his iconic character, Rocky, overlooking his LA pool.
Stallone planned on taking that statue with him for his move, but it turned out that statue was a key selling point for Adele, who purchased the home from Stallone.
In an interview with The Wall Street Journal in June, Stallone recalled Adele saying, "That's a no deal. That's gonna blow the whole deal."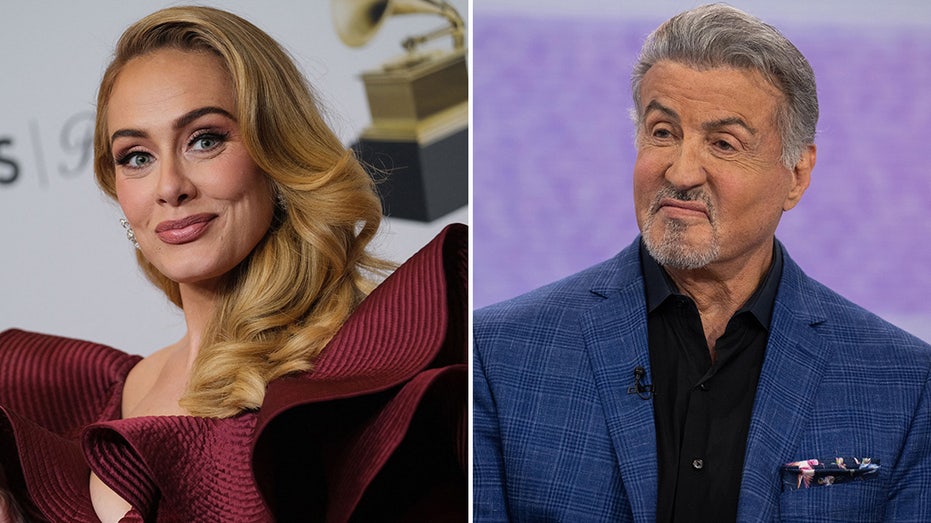 ADELE TAKES OUT $38M MORTGAGE ON LUXURIOUS $58M LOS ANGELES HOME
According to Harper's Bazaar, Adele purchased the home for $58 million. The home – situated in a celebrity enclave in Beverly Hills – reportedly has eight bedrooms and 11 bathrooms.
The home features a screening room, a cigar room with a custom bar, an eight-stall garage, an infinity pool, a spa and an art studio, among other amenities. 
The outlet reported that Stallone built the home on the 3.5 acre lot after purchasing the land in 1994.
Stallone came around and let Adele keep his Rocky Balboa statue. "I like what she's doing, she's making it gorgeous," he added.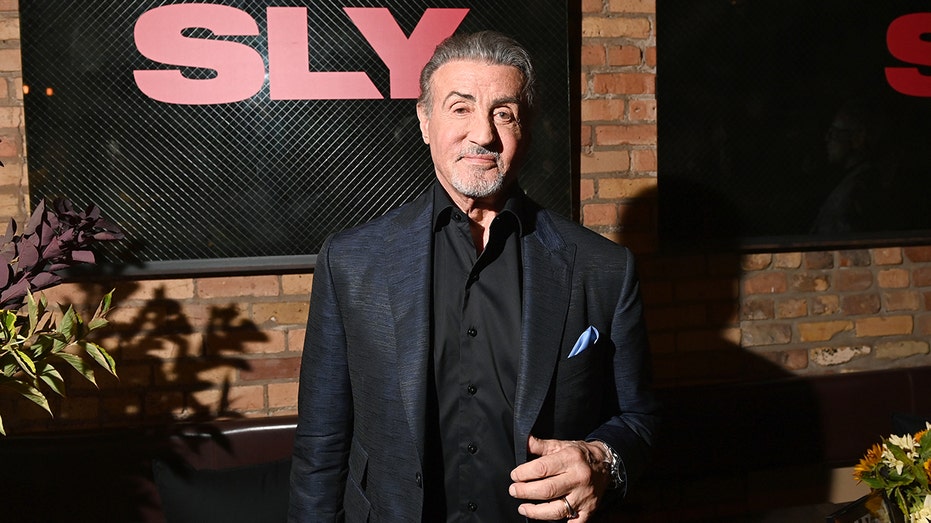 In the documentary, a different statue of Rocky can be seen being carefully moved from inside the home to a moving truck. 
The "First Blood" star also reflected on being a filmmaker and the disconnect between home and work. Stallone said, "When you're young you're [like] I gotta fill the house with art, I gotta fill the house with children, well, now it's full, children have moved on, and you're left with this big, kind of hollow…[mmm]. It doesn't serve you anymore as a source of inspiration." 
He continued, "I wasn't moving because 'Oh wow I wanted another beautiful view.' Any time changing that paradigm which you become used to, it's literally to jump-start that process again."
"Every film becomes more and more difficult because you don't have the freshness of a hungry artist," he added.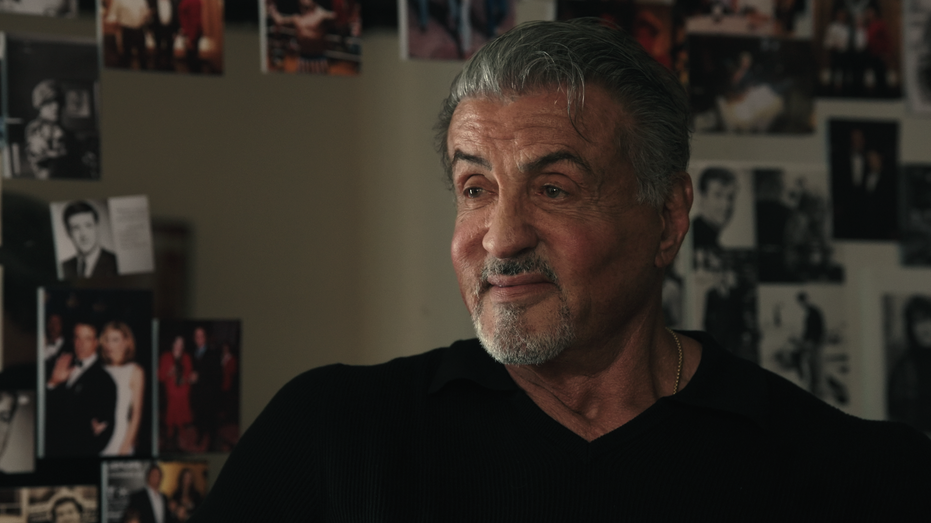 In 2021, Stallone was confirmed as the buyer of a sprawling $35.4 million home in Palm Beach, Florida, according to the Palm Beach Daily News.
The home sits on approximately 1.5 lakefront acres, facing over 250 feet of beach with a dock, per the outlet.
The total living space – including a main house, a guest house, and a pool pavilion near the keyhole-shaped pool in the backyard – is over 13,000 square feet. Between the main and guest spaces, the property counts seven bedrooms and 12 baths, per its Realtor.com listing.
Fox News Digital's Lauryn Overhultz and Michael Bartiromo contributed to this report.