Caviar, the exclusive delicacy, has gone viral on TikTok making the salty bite a popular addition to anything from fried chicken to potato chips — including Pringles.
The popular chip has teamed up with The Caviar Co. in California to create a box called the "Crisps and Caviar Collection."
"I am a lifelong Pringles fan since my childhood, and we've been pairing Pringles at The Caviar Co. for ages. We started conversations about how we might potentially collaborate in early 2023," Petra Higby, co-founder and CEO of The Caviar Co., told FOX Business.
NEW 'OLIVE OIL MARTINI' IN A CAN HITS NON-ALCOHOLIC BEVERAGE MARKET: WOULD YOU TRY IT?
"Following some extensive product testing (my favorite part of working in the food industry!) to discover the perfect flavor combos, designing and bringing to life the perfect on-the-go snack kits and flights, we were thrilled to launch the 'Crisps and Caviar' collection…"
The collection was designed for both "caviar curious" and the "caviar connoisseurs" in hopes of making the elevated treat accessible for the masses.
"Pringles is always looking for unique ways to satisfy our fans latest flavor cravings, and this collection with The Caviar Co. is a testament to our commitment of offering fans a flavorful experience that marries innovation, flavor and sophistication," Mauricio Jenkins, U.S. marketing lead for Pringles, shared in a statement with FOX Business.
The collaboration has three options for caviar lovers ranging from $49 to $140, depending on how much caviar you want.
The first tier in the collection, "Pringles x The Caviar Co. Smoky Shores," includes a 1oz tin of smoked trout roe, a 1oz container of crème fraîche and a 2.5oz container of sour cream and onion Pringles — worth $49.00.
WHITE CLAW TEAMS UP FOR NAIL POLISH COLLAB SO FANS CAN 'MATCH THEIR NAILS' TO POPULAR HARD SELTZER FLAVORS
The second tier in the collection, "Pringles x The Caviar Co. Salt of The Sea," pairs a 1oz tin of the classic white sturgeon caviar, 1oz of crème fraîche and completed with the original Pringles chips — worth a total of $110.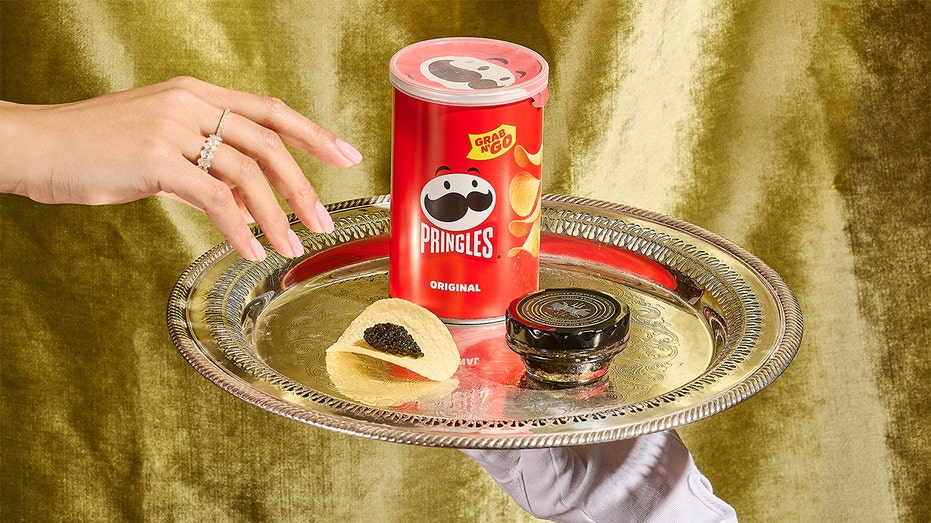 The third and final tier of the collection includes a flight of Pringles a caviar, "Pringles x The Caviar Co. Crisps and Caviar Flight."
The flights come with a 1oz tin of smoked trout roe and classic white sturgeon caviar along with 2.5oz cans of Pringles three popular flavors: original, sour cream and onion and BBQ — available for $140.00.
"The flavor kits offer consumers an on-the-go option to enjoy caviar – transforming the traditional white tablecloth experience to fit modern times allowing them to indulge wherever they are or might go," a media representative with The Caviar Co. shared with FOX Business.
BALENCIAGA'S LAY'S POTATO CHIP BAG HAS A PRICE TAG OF $1,500
Since the collaboration first launched, the kits have been selling each day  — the "Crisps and Caviar Flight" being a top favorite among fans.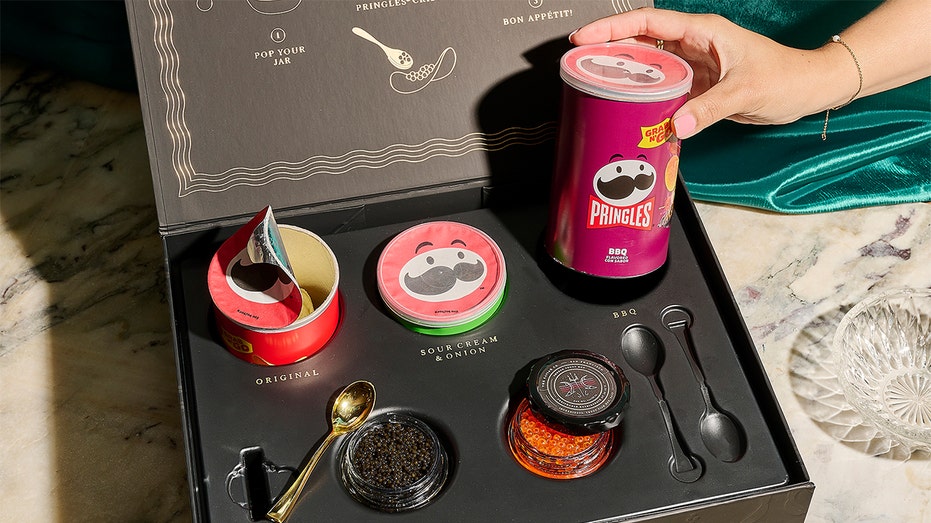 "[Sales] are sure to ramp up as we get closer to holiday gifting season," a spokesperson on behalf of Pringles shared with Fox Business.
To no surprise of the caviar team, the "Crisps and Caviar Flight" has been the most popular kit in the collection, making up 56% of sales to date, Higby reported.
Ticker
Security
Last
Change
Change %
KLG
WK KELLOGG
10.58
+0.22
+2.12%
"While the reviews have been glowing for the individual tasting kits as well, the audience has yet to picked a favorite flavor combination, with sales split between the Smoky Shores (representing 23% of sales to date) and Salt of The Sea (representing 21% of sales to date)."
TIKTOK USERS SOUND OFF ON MCDONALD'S SWELLING HASH BROWN PRICES: 'WHAT ARE WE DOING HERE'
Fans of both Pringles and Caviar have shared their love for this unique combination on social media, including some of the biggest names in social media.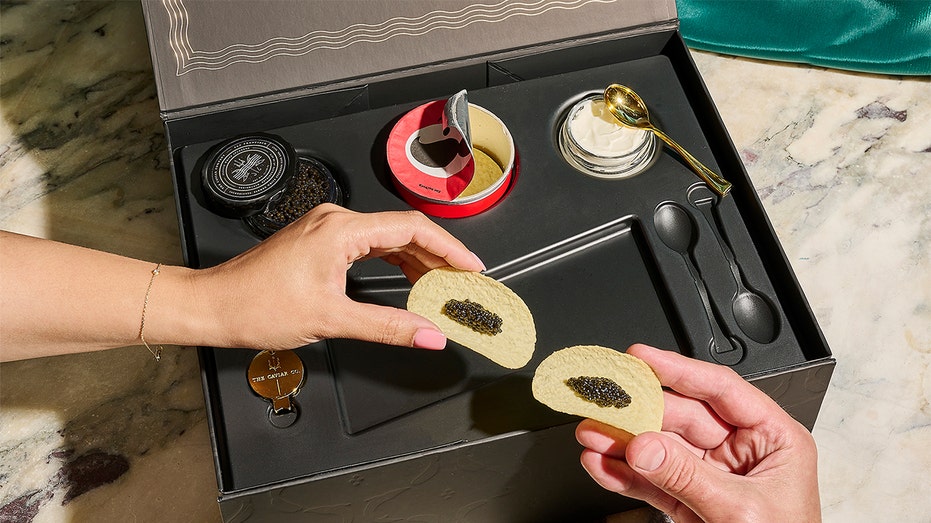 "Even Bravo stars like Erin Lichy — who infamously served the combo on a Real Housewives episode — sharing their thoughts on the kits, encouraging Pringles lovers and the caviar-curious to give it a try," the rep noted.
COSTCO'S 157-PIECE LE CREUSET COOKWARE DEAL HAS SOCIAL MEDIA USERS SOUNDING OFF: 'RIDICULOUS PRICE'
Pringles and The Caviar Co. worked closely together to create the perfect salty bite with a few notes of BBQ and sour cream and onion.
"Joining forces with The Caviar Co. has been key in expertly and authentically co-crafting this curated collection, working hand-in-hand to ensure the perfect combination of taste, aroma and texture in every bite," Jenkins shared.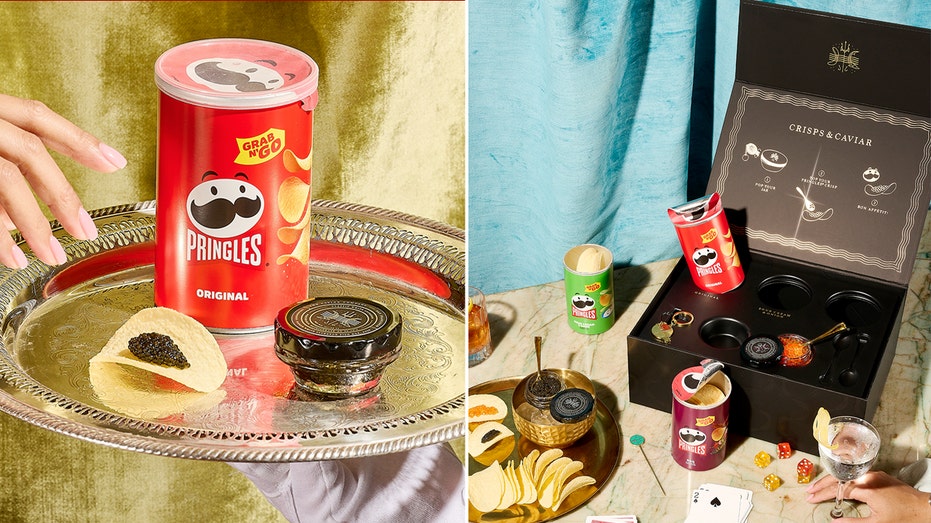 The Caviar Co. and Pringles plans to integrate new holiday tags for any "Crisps and Caviar" collection sets purchased as gifts this season.
"Within the first few days of launch (Sept. 19), consumers had filled all of the delivery windows through late October," Higby shared.
"Since then, we've continued to open up new delivery dates throughout November and December and have customers' orders planned for delivery for New Year's Eve celebrations," Higby added.
For more Lifestyle articles, visit www.foxbusiness.com/lifestyle.