The off-duty Alaska Airlines pilot who is accused of trying to shut down a plane's engine last month has given his side of the story, telling The New York Times that he thought he was only imagining the journey and needed to take drastic action to bring the dream to an end.
Joseph Emerson, 44, was riding in the jump seat of Horizon Air Flight 2059, an Alaska Airlines affiliate, when he allegedly tried to pull two handles that would have engaged a fire-suppression system and cut fuel to the engines. 
Tragedy was averted when the pilots apprehended Emerson and landed the aircraft safely in Portland, Oregon. The plane had been traveling from Everett, Washington, to San Francisco on Oct. 22 and Emerson has since pleaded not guilty to 83 counts of attempted murder, 83 counts of reckless endangerment and one count of endangering an aircraft in relation to the incident.
WHO IS CAPT EMERSON? ALASKA AIRLINES RELEASES DETAILS ON OFF-DUTY PILOT WHO ALLEGEDLY TRIED TO CRASH FLIGHT
"I thought it would stop both engines, the plane would start to head towards a crash, and I would wake up," Emerson told The New York Times during an interview at the county jail in Portland, where he is being held without bail.
He said he was desperate to awaken from a hallucinogenic state that had consumed him since taking psychedelic mushrooms, known as "magic mushrooms," two days earlier.
He said he had no intention of hurting anyone that day, and claimed he was suffering from depression.
Emerson said he took the drugs during a weekend getaway with friends to commemorate the 2018 death of his best friend Scott Pinney, who had been the best man at his wedding.
FAA INVESTIGATES AFTER ALASKA AIRLINES FLIGHT STEERS INTO SKYWEST PLANE'S PATH
He said that after Pinney's death, he dealt with a therapist who suggested he go to a doctor to be diagnosed with depression. He told The New York Times that he considered it, but a diagnosis may have stopped him from flying due to F.A.A. rules.
Emerson said he instead self-treated his grief and mental health issues with alcohol, although he said he does not consider himself an alcoholic and never let it affect his ability to fly.
Days prior to the Oct. 22 incident, Emerson and several friends gathered on a remote property in Washington to honor Pinney's life — a memorial getaway they had also taken part in the year before, according to The New York Times report.
They drank whiskey and beer and also took psychedelic mushrooms, he recalled. He explained that it was his first time taking the drugs and was not scheduled to fly for another six days. 
But later that night he said he began to feel a deep unease and a sense that his friends were teasing him and maybe trying to hurt him.
"I felt fearful of them," Emerson said. "I started to have this feeling that this wasn't real."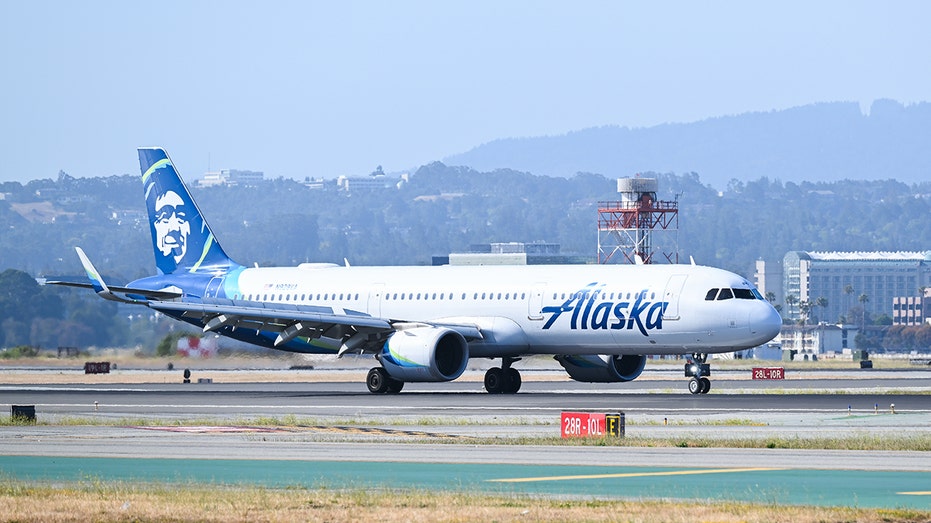 Emerson also said he began worrying about the safety of his wife and children, fretted over his estranged relationship with his brother and replayed shameful things that had happened over his lifetime.
He said he wasn't feeling well when he got to the airport, and previously stated he hadn't slept for 40 hours before boarding the flight. 
As the plane took off, he said he began to panic when he struggled to understand the pilots' response to a report of mild turbulence ahead.
He said he texted a friend saying he was having a panic attack and the friend told him to do his "breathing exercises." 
Not knowing what the friend meant, Emerson said he threw off the headset and yelled at the pilots for help before grabbing the engine to shut off the handles in order to wake himself up.
But the pilots grabbed his wrists and pushed the emergency handles back into place before the engines were starved of fuel.
NEWEST AIR FORCE STEALTH BOMBER, THE $750M B-21 RAIDER, TAKES FIRST FLIGHT
Emerson was then cuffed by crew members in the main cabin before he picked up a pot of coffee and chugged from it directly until a flight attendant took it away.
Emerson provided the outlet with screenshots of a text message he said he sent to a group of friends while cuffed writing, "I'm having a mental breakdown and tried to turn off both engines on my flight home." He sent another to his wife writing, "I've made a big mistake," the publication reported. 
Additionally, the flight attendants said Emerson repeatedly asked whether things were real or whether he was in a nightmare.
At one point, he reached out to open the emergency door, thinking that if he jumped out he would certainly wake up. A flight attendant stopped him by grabbing his hand and he was taken into custody when the flight landed.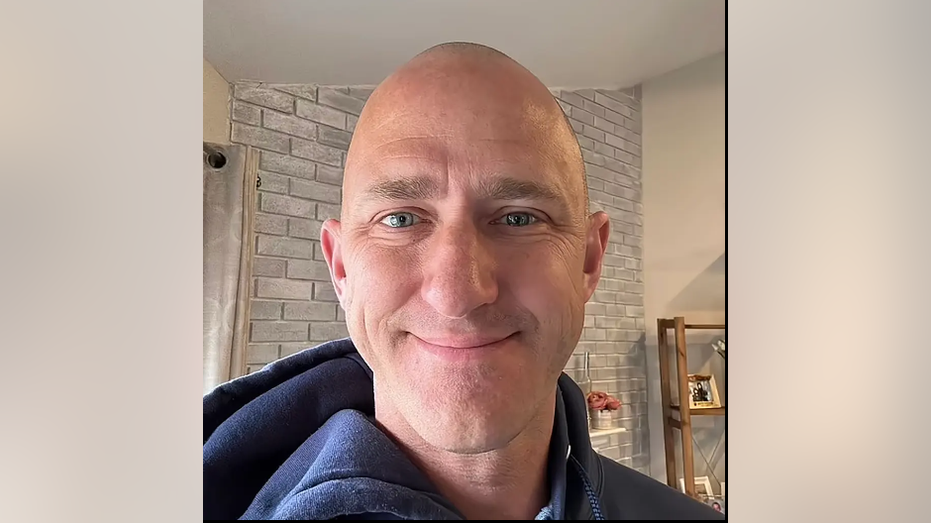 "I am horrified that those actions put myself at risk and others at risk," Emerson said. 
"That crew got dealt a situation there's no manual, checklist or procedure that's been written for. And they did an exemplary job keeping me and the rest of the people on that plane safe."
Emerson has been removed from service "indefinitely" and relieved of all duties at Alaska Airlines, according to an Alaska Airlines statement.
The airline said that all passengers were able to finish their trip to California on another flight with a new crew.
Three passengers have sued Alaska Airlines, claiming they suffered emotional distress from the incident.