While online banking and electronic payments are becoming more mainstream, many Americans still write paper checks, and there's been a resurgence of fraud. 
If you think you're immune because you pay bills online and don't write paper checks often, think again. Using a variety of sneaky scams, criminals can access your checking account information even without a physical check. 
"The rise in sophisticated check fraud is a serious issue, and American Bankers Association is working collaboratively with our members and other stakeholders to implement innovative solutions that target the real problem — the bad actors preying on customers and the banks that serve them," Sarah Grano, an ABA spokesperson told FOX Business. 
"Working together as an industry, alongside law enforcement, the Postal Service and regulators offers us the best chance at success."
OPENAI BOOTS ALTMAN; MICROSOFT LEFT HOLDING THE BAG AS CO-FOUNDER QUITS IN SOLIDARITY
Ticker
Security
Last
Change
Change %
JPM
JPMORGAN CHASE & CO.
152.82
+1.37
+0.90%
BAC
BANK OF AMERICA CORP.
29.98
+0.44
+1.49%
WFC
WELLS FARGO & CO.
42.96
+0.43
+1.01%
C
CITIGROUP INC.
45.36
+0.69
+1.54%
Here's how to be better prepared to protect yourself as you move into the holiday season and beyond.
Why is paper check fraud on the rise? 
Over the last few years, there has been a notable uptick in the number of check fraud claims filed by customers. 
"Even though fewer and fewer people are using paper checks every year, fraudsters have shown they prefer to attack this low-tech method of payment," said Joe Bernardo, global head of fraud and claim operations with Wells Fargo, based in Columbus, Ohio.
The Financial Crimes Enforcement Network (FinCEN), which is the U.S. Treasury's investigative arm, tracks fraud trends and statistics. 
"Just this year, FinCEN issued an alert that check fraud has more than doubled over the past three years," Bernardo told FOX Business. It reported 680,000 cases of possible check fraud last year, up from 350,000 in 2021, a 23% increase over reports in 2020, he said.
Ticker
Security
Last
Change
Change %
MA
MASTERCARD INC.
400.31
+3.03
+0.76%
V
VISA INC.
249.58
+0.92
+0.37%
DSF
n.a.
n.a.
n.a.
n.a.
Compared to digital payment methods, in many ways, Bernardo said, paper checks remain frozen in time.
OLDER AMERICANS ARE DROWNING IN DEBT: AARP
"Credit cards and other forms of digital payment systems have been routinely updated and modified with security enhancements, providing an extra layer of protection that paper checks don't have," he added.
What makes paper check users more vulnerable?
Compared to other transactions that have become more secure, for example the chip on your debit or credit card, the check has not really evolved, Bernardo said.
The methods that scammers use to acquire a check can vary from stealing checks through normal day-to-day commerce, stealing check payments from the mail or even obtaining customer credentials through phishing scams that may allow them to review check images online and create a counterfeit copy of a consumer's check, Bernardo explained.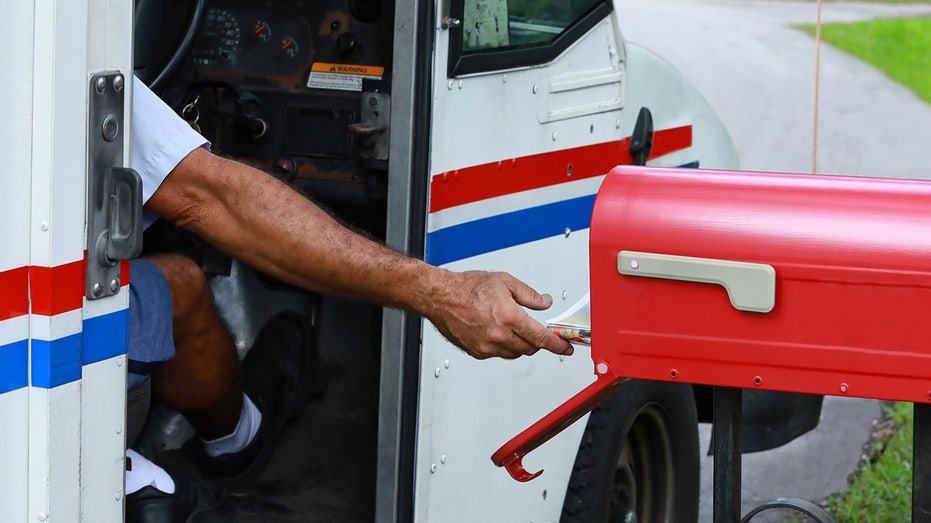 "Fraudsters steal mail in search of paper checks. If fraudsters find a check, they will chemically 'wash' the original ink off the check before altering the amount and the payee's name," Bernardo told FOX Business. "From there, they cash the check to steal money from the account."
Another avenue for criminals to access your account involves obtaining a customer's bank routing and account number to create fake checks. 
"Purchasing blank checks through an office supply store, the fraudster manufactures counterfeit checks with an actual customer's account information, giving them entry to steal money from that account," he added.  "Regardless of the situation, the criminal's goal is always the same — to get your money."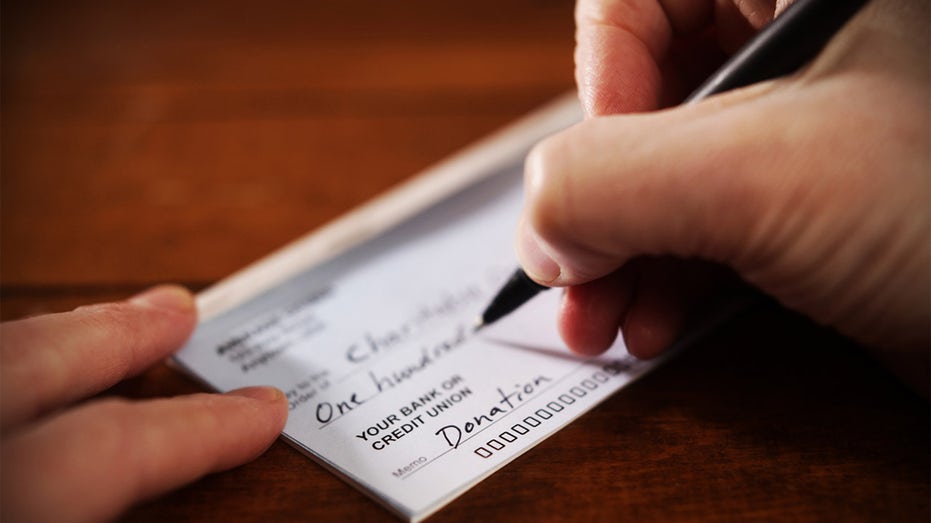 How you can better safeguard yourself
Use a digital payment
When writing a check, use non-erasable black gel ink, such as a permanent marker
Mail checks at the U.S. post office, not a mailbox
Source: Joe Bernardo, Wells Fargo 
Ticker
Security
Last
Change
Change %
PYPL
PAYPAL HOLDINGS INC.
56.54
-0.28
-0.49%
Review your account regularly  
Review your accounts, statements and your cashed-check images on a regular basis. 
"I absolutely recommend using your bank's mobile app so that you can monitor activity in real time," Bernardo told FOX Business. "If anything looks odd, if you see a transaction you didn't make, be sure to dispute it as soon as possible." 
He also noted it's wise to sign up for daily balance transactions and balance alerts from your bank. 
"By receiving the alerts, you're notified daily of your current account balance daily and transaction activity in real time. It's an easy, automatic way to keep track of your finances." 
For an added level of security, make sure your phone and email contact information is up to date on your bank's website. 
"Many banks will use these channels to quickly reach you when they spot concerning activity," he advised.