A new investment vehicle under the New York Stock Exchange (NYSE) would attempt to quantify the dollar value of water, air and land, according to some experts against the move. The rule would allow governments, farmers and other owners of natural assets to form a public corporation that holds the rights to the ecosystem services on a piece of land. 
The NYSE, which is regulated by the Securities & Exchange Commission (SEC), proposed a rule on October 4 that would approve the creation of the "Natural Asset Company (NAC)," which critics see as a way for both the government and elite investors to profit off the protection of natural resources prioritized in green energy policies. The comment period ended October 25, just 21 days after it was proposed. 
This "new class of listed company based on nature and the benefits that nature provides" was created by the Intrinsic Exchange Group (IEG) in partnership with the NYSE, which has already signaled its support for NACs as a vehicle to "address the large and complex challenges of climate change and the transition to a more sustainable economy." 
"Ending the overconsumption of and underinvestment in nature requires bringing natural assets into the financial mainstream," the rule reads. 
HUNTING, FISHING AND HIKING AT RISK DUE TO BIDEN ADMIN REGULATIONS, CRITICS WARN: 'POLITICS AT ITS WORST'
"Our hope is that owning a natural asset company is going to be a way that an increasingly broad range of investors have the ability to invest in something that's intrinsically valuable, but, up to this point, was really excluded from the financial markets," NYSE COO Michael Blaugrund told Fortune.
"NACs will be corporations that hold the rights to the ecological performance ( i.e., the value of natural assets and production of ecosystem services) … such as national reserves or large-scale farmlands, and have the authority to manage the areas for conservation, restoration, or sustainable management," the rule states. "These rights can be licensed like other rights, including 'run with the land' rights (such as mineral rights, water rights, or air rights), and NACs are expected to license these rights from sovereign nations or private landowners."
An NYSE spokesperson told Fox News Digital that "NACs are a proposed new asset class that would raise capital to preserve or restore natural landscapes while making these securities available to all investors, from institutions to individuals, though the highly liquid, transparent and regulated U.S. public markets."
"NACs would not include the ownership of land or other natural resources — they would simply help to sustain and replenish these resources," the statement added. 
An SEC spokesperson told Fox News Digital it "does not comment on self-regulatory organization (SRO) proposals."
Gabriella Hoffman, a senior fellow and director of the Energy and Conservation Center at the Independent Women's Forum's (IWF) Center for Energy and Conservation, told Fox News Digital that she believes the rule is a workaround to implement the same practices promulgated by the environmental, social & governance (ESG) movement. 
EXPERTS FEAR AMERICAN FISHING INDUSTRY, BOATING A RISK AS BIDEN PRIORITIZES CLIMATE, GREEN ENERGY
"In my view, I'm seeing this as the workaround from directly embracing ESG, finding other ways to champion what they want to see under the Biden administration, like a sustainability mission [and] net-zero policies," she said.
She explained that NACs fall in line with the White House's "National Strategy to Develop Statistics for Environmental-Economic Decisions" report which aims to "put nature on the nation's balance sheet." 
"The SEC has received criticism, rightfully so, because they're exceeding their bounds," she said. "They're not supposed to be creating rules for entities they don't regulate."
"Essentially you're going to have corporations overseeing large tracts of land, deciding what activities can and cannot be done because they've been greenlit by the federal government through this SEC rule," she added "Like we've seen with ESG … those measures of accountability, they turn out to be really fraudulent."
But, Hoffman described the rule as "even more troubling" than previous policies because it would give so much control over mineral, water and air rights to the government and private entities, allowing them to license these rights to sovereign nations and other private landowners. 
"Ears are ringing here in the United States. What if a company tied to China or a natural asset company tied to China wants to buy these rights? What security threats would come from that?" she asked. 
Margaret Byfield, the executive director of American Stewards of Liberty (ASL), echoed Hoffman's concern that foreign entities are going to be the ones who invest in and create the NACs, as well as the "wealthy elite," because they'll be the only ones who can afford to do so. 
"It's not about conservation, it's about clearing title," she said. "It's really the opposite philosophy of what America was founded on. America was founded under the principle that the middle class, the people, would own the land, therefore we could control our government."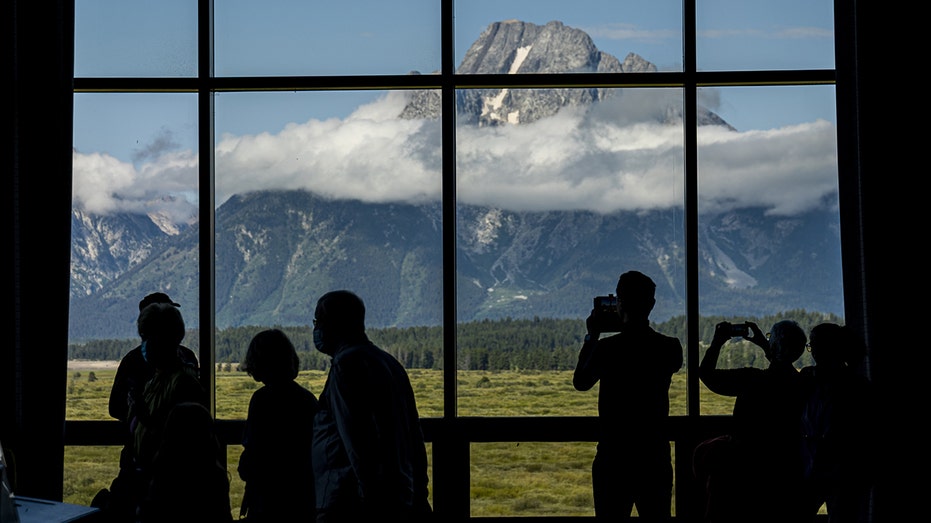 "This really flips that upside down where the philosophy from the people who are pushing this is that us little people should be owning land, it needs to be consolidated and managed from by the wealthy elite or the government, the consolidated power," she added. 
There are already efforts underway in Congress to challenge the policy. Republican congresswoman for Wyoming, Harriet Hageman, issued a House amendment to rescind the rule, but the bill that would have included the amendment was pulled from further debate on the House floor Thursday morning. 
In addition, Nebraska Republican Sen. Pete Ricketts penned a letter to the SEC expressing concern over the rule, specifically citing worries that foreign entities would be allowed to invest in an NAC. 
"At a time in which we are actively working to deter our adversaries, we should not be opening our federal lands up to investment from the same adversaries," he wrote. 
Hoffman said the Biden administration views conservation as an area where the government should play an overactive role, but she said the moves by the current administration will leave private stakeholders, states and localities out of important decisions.  
"This is part of the greater plan of the Biden administration to kind of conflate conservation with preservation, limit people's opportunities to have landownership if they're farmers and ranchers or even just a private citizen wanting to have land for hunting and fishing for themselves," Hoffman said. 
LA TIMES ARTICLE LABELED 'PEAK CLIMATE IDIOCY' AFTER FLOATING 'OCCASIONAL BLACKOUT' FOR 'THE GREATER GOOD'
"This kind of alliance between crony capitalism and the government deciding how to do conservation versus private landowners, individuals, nonprofit organizations and others could put us in a very difficult situation," she said. 
"I think people just have to be worried about government colluding with corporations to limit land ownership [and] limit public lands access," she added. 
Byfield echoed this sentiment, arguing that there are really two parts to the rule, the new NAC investment product and the strategy by the White House to quantify and monetize nature's natural processes.
Under the rule, a private landowner can have their land enrolled in an NAC if it has a conservation easement on the property. Such easements are sold to landowners who want to keep their land from development, which hands those rights over to a land trust or the federal government. 
While the landowner still owns the underlying land, the conservation easement contract enforces restrictions that don't allow mining, oil and gas or anything else they deem unsustainable.
"Those easements can be enrolled into the natural asset company with or without the landowners' permission," she explained. 
Byfield explained that what they're calling "natural processes" or "ecosystem services" will now be given a value, despite the fact that she believes an individual doesn't have the right to own these land resources. 
"With these new natural processes, they're quantifying things like clean air, which nobody has a right to own, and you can't exclude somebody from having that clean air," she said.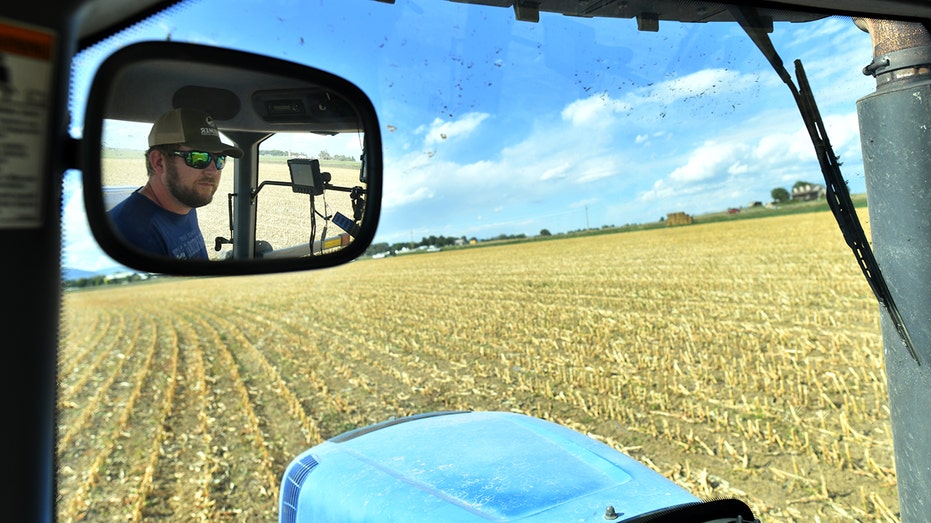 Byfield predicts that the average person with a 100-acre farm is not going to be able to stay in business under all the government's restrictions, and added one of her biggest concerns is getting people educated on the implications of what this would mean for the country.
"We need to have a healthy debate on it, and we need to have some congressional oversight before this goes through," Byfield said. "There was no press that was released when this rule came out, and they seem to be wanting to get this done quietly. I think that it's really important that a lot of people take a hard look at this to decide if this is the direction that America wants to go."
For more Culture, Media, Education, Opinion, and channel coverage, visit foxnews.com/media.