For decades, members of the armed forces have traded in their uniforms for corporate suits. A handful of them have even climbed their way to the top of Fortune 500 companies.  
Many are highly qualified for executive roles because they are trained to adapt quickly and make informed decisions in highly stressful environments, Eric Eversole, Hiring Our Heroes president and a vice president at the U.S. Chamber of Commerce, told FOX Business.
"Critical skills like leadership, problem-solving, and the ability to work under pressure while handling challenges that are often outside of your control are cultivated in the armed forces," Eversole said. "I can't think of a better training ground for a CEO than the U.S. military." 
MILITARY VETERANS BENEFIT FROM BBQ SAUCE: SAILOR JERRY GIVES 100% OF PROFITS TO SUPPORT AMERICA'S HEROES
Here are 10 current and former CEOs who have served in the U.S. military: 
Alex Gorsky
Alex Gorsky was the chairman and CEO of Johnson & Johnson from 2012 to January 2022. 
After graduating the U.S. Military Academy at West Point, Gorksy served six years in the Army and even earned the rank of captain, the Ranger tab and Airborne wings, according to Johnson & Johnson. 
Ticker
Security
Last
Change
Change %
JNJ
JOHNSON & JOHNSON
147.25
-0.12
-0.08%
Brendan Whitworth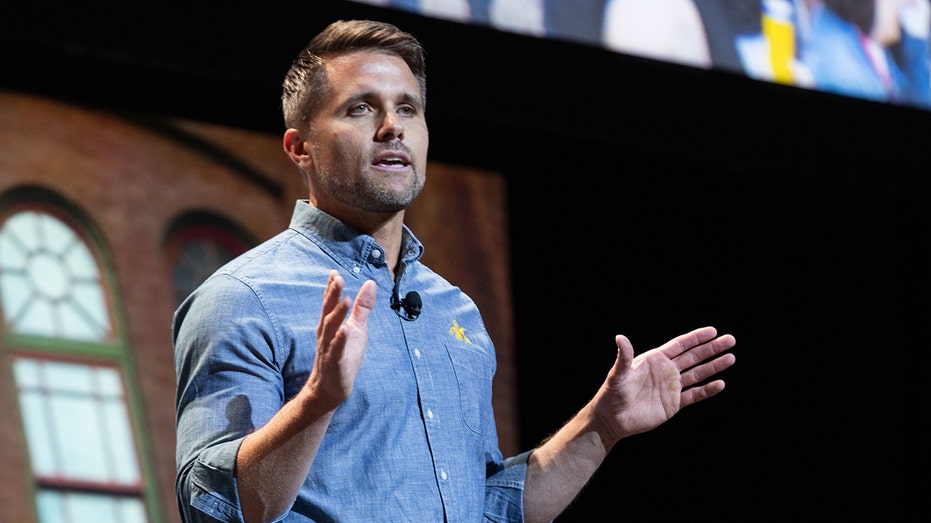 Brendan Whitworth became the chief executive officer of Anheuser-Busch in July 2021 after serving with the company since 2013. However, well before his corporate days, he attended Officer Candidates School, where graduation candidates are commissioned as officers in the United States Marine Corps. 
ARMY VETERAN TURNS COLLEGE STARTUP INTO $40M HEALTH AND FITNESS BRAND: 'GO ONE MORE'
From 1998 to 2001, he served as a first lieutenant in the Marines. For the next five years, he served as an operations officer for the CIA's counterterrorism center.
Mark Clouse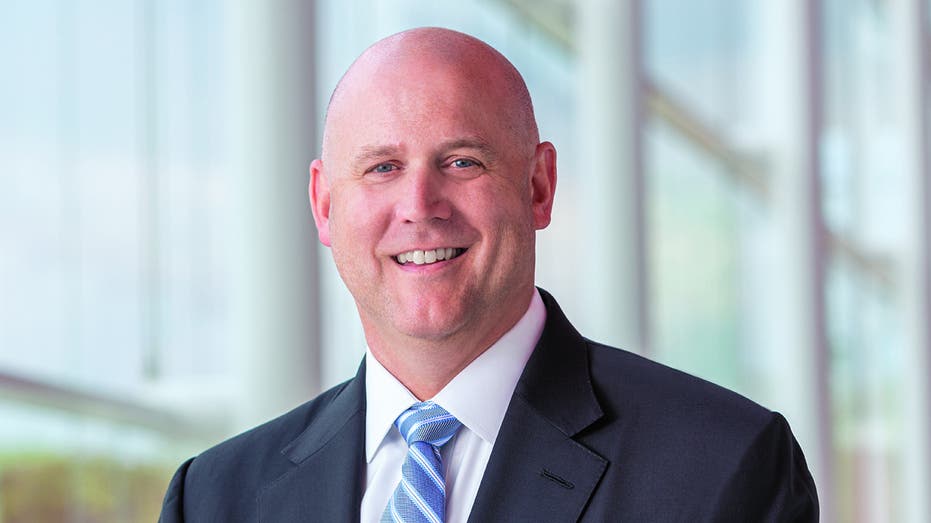 Mark Clouse became the CEO of the Campbell Soup Company in January 2019. He is the 14th leader in the company's more than 150-year history.
Long before jumping into the food industry, he served in the United States Army as a pilot, eventually completing his service as a captain, according to Campbell. 
He graduated from the U.S. Military Academy at West Point. 
James D. Taiclet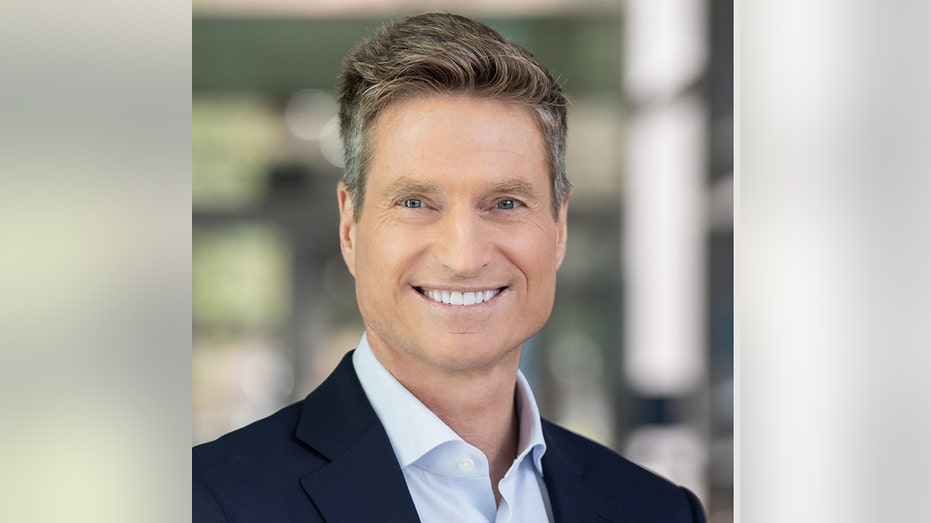 James "Jim" Taiclet has been the chief executive officer of Lockheed Martin Corp. since June 2020. 
Taiclet started his career as a U.S. Air Force officer and pilot. According to Lockheed Martin, he logged over 5,000 flying hours as an aircraft commander, instructor pilot and unit chief of Standardization and Evaluation.  
NEW ENGLAND CELEBRATES VETERANS DAY AS RESTAURANTS SERVE OVER 20,000 FREE, 'SCRATCH-MADE' MEALS TO HEROES
He was a graduate of the U.S. Air Force Academy and later earned a master's degree at Princeton University.
Ticker
Security
Last
Change
Change %
LMT
LOCKHEED MARTIN CORP.
444.87
+2.41
+0.54%
Former CEO of Lockheed Martin, Robert J. Stevens, who sat at the helm of the company from August 2004 through December 2012, also served in the U.S. Marine Corps for six years, according to Lockheed Martin. 
Frederick W. Smith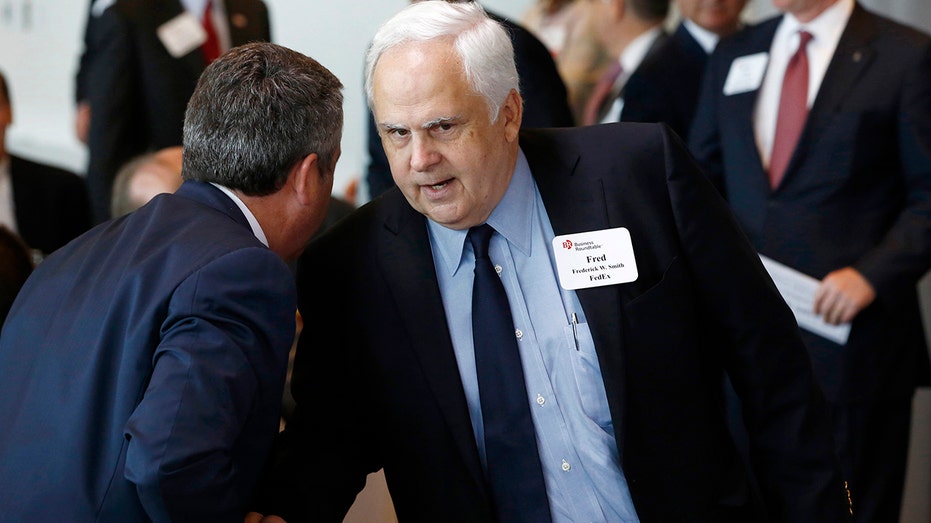 The founder and former CEO of FedEx, Frederick W. Smith, was an officer in the U.S. Marine Corps before he started the package service company.
Before he started FedEx in 1973, Smith did four years of service in the Marines, which included two tours of duty in Vietnam.
He stepped down as CEO of FedEx in June 2022 after growing the company into a global enterprise for nearly 50 years. 
Ticker
Security
Last
Change
Change %
FDX
FEDEX CORP.
246.03
+4.84
+2.01%
Ken Hicks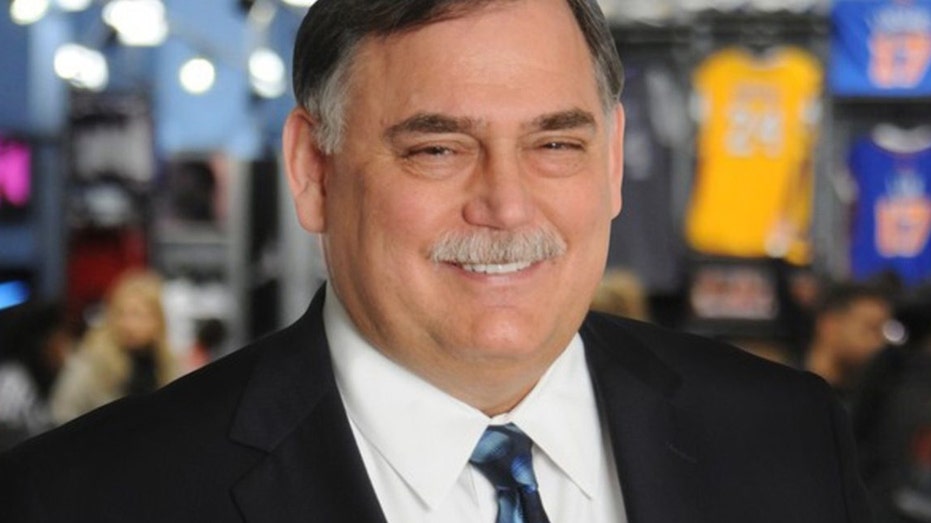 Ken C. Hicks has served as the CEO of Academy Sports, a sporting goods and apparel company, since May 2018. Before that, he spent five years sitting at the helm of Foot Locker. 
Ticker
Security
Last
Change
Change %
FL
FOOT LOCKER INC.
20.45
+0.10
+0.49%
Hicks graduated from West Point and served in the U.S. Army, according to Academy. He also received his MBA from Harvard Business School. 
Scott Wine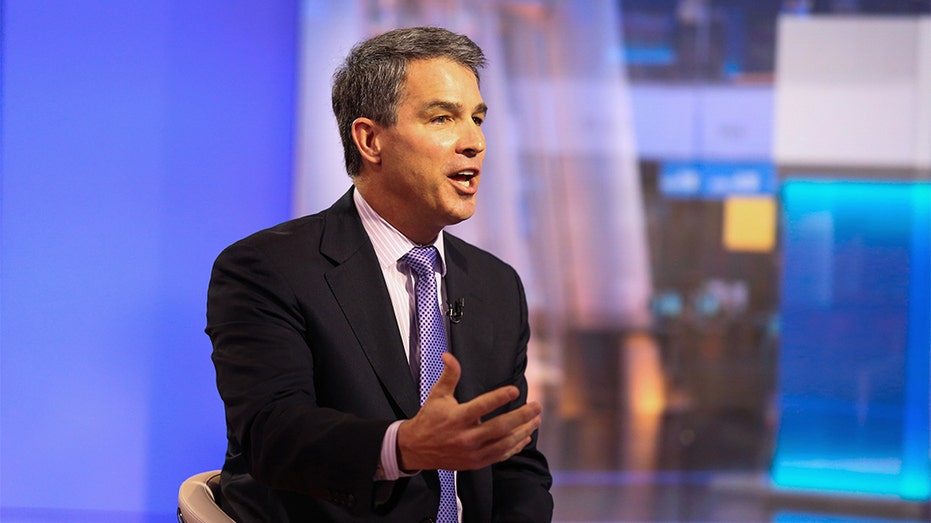 Scott Wine has been the CEO of CNH Industrial, a global capital goods company, since January 2021, according to US Bancorp. Prior to that, he was the CEO of Polaris Industries Inc. since September 2008. 
Ticker
Security
Last
Change
Change %
CNHI
CNH INDUSTRIAL NV
9.97
-0.17
-1.68%
PII
POLARIS INC.
87.87
+1.03
+1.19%
Wine has also held roles at defense companies including United Technologies Corporation, Danaher Corp. and Allied Signal Corp., which became Honeywell International, Inc. 
Wine is a graduate of the United States Naval Academy and an MBA from the University of Maryland. He serves on the boards of U.S. Bancorp and the U.S. Naval Academy Foundation.
Sumner Redstone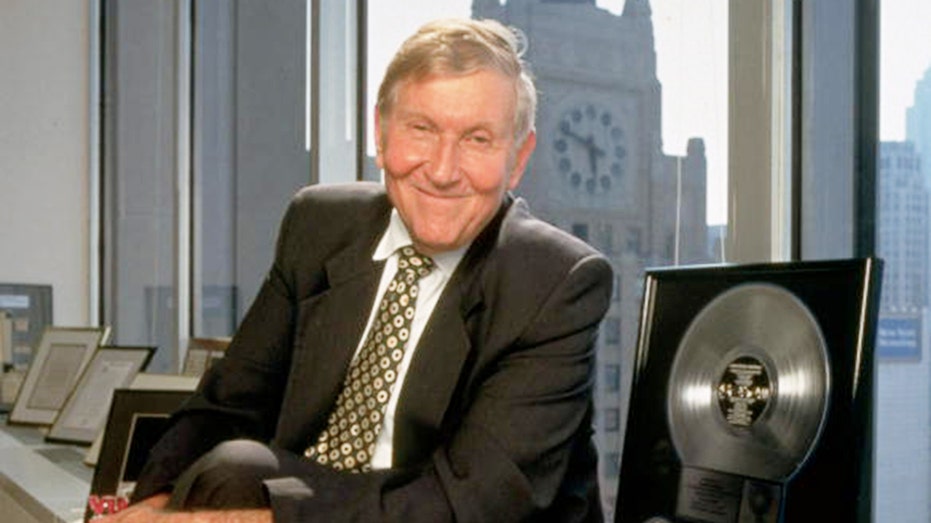 The late Sumner Redstone was the former chairman and CEO of National Amusements, which eventually took control of Viacom in 1996, and CBS in 2000. The companies now operate as ViacomCBS. 
 A LOOK AT SUMNER REDSTONE'S LIFE
Redstone died in 2020 at the age of 97. However, during his early career, he served in the U.S. Army during World War II, cracking Japanese military codes, according to reports. 
Robert A. McDonald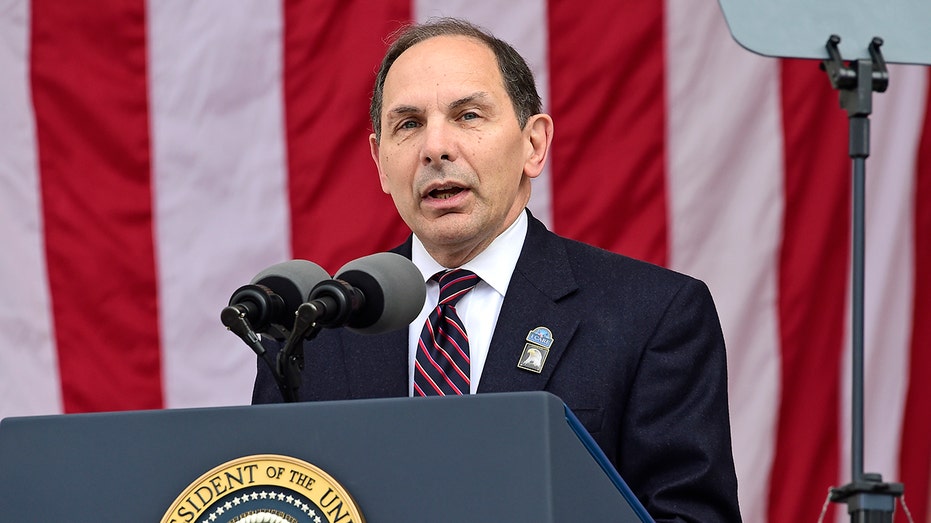 Robert A. McDonald served as the CEO of Procter & Gamble for four years until retiring in 2013. However, he had been with the company for over three decades. 
In 2014, President Barack Obama tapped McDonald to become the secretary of Veterans Affairs. 
Ticker
Security
Last
Change
Change %
PG
PROCTER & GAMBLE CO.
151.41
+1.06
+0.71%
McDonald is a graduate of West Point and served in the U.S. Army with the 82nd Airborne Division, according to his website.
FOR THE FOURTH OF JULY, TARGET EXPANDS ITS MILITARY DISCOUNT
James A. Skinner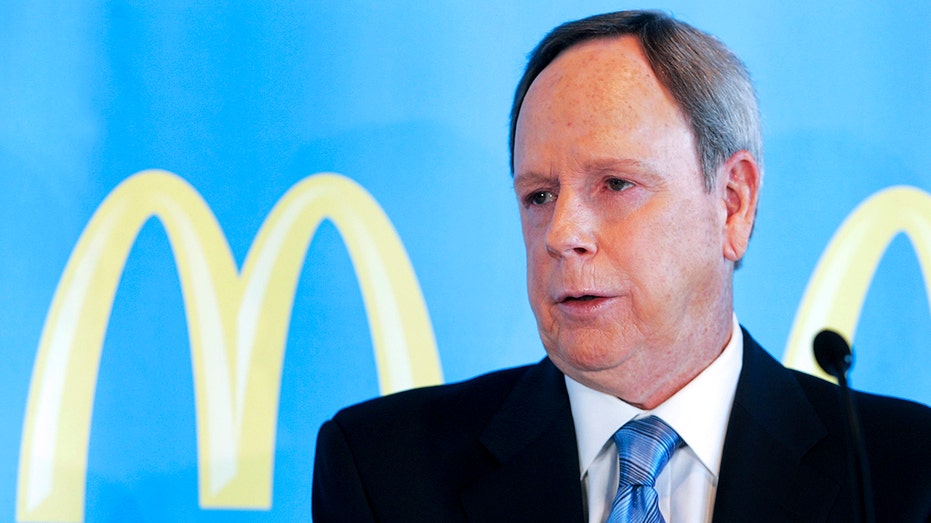 James A. Skinner is the former executive chairman of Walgreens Boots Alliance, Inc. and former CEO of McDonald's Corporation. 
Ticker
Security
Last
Change
Change %
WBA
WALGREENS BOOTS ALLIANCE INC.
20.76
+0.31
+1.52%
MCD
MCDONALD'S CORP.
267.79
+0.88
+0.33%
He served in the U.S. Navy for almost 10 years, including during the Vietnam War, according to Veterans Advantage.