A Wayne County resident took home the jackpot from the Michigan Lottery, and it nearly knocked his socks off — literally.
The 38-year-old lottery winner played the Fantasy 5 jackpot for just $1 and won a $472,295 prize, according to the Michigan Lottery media release.
The winner's five numbers matched the winning drawing on Oct. 28 — 03-04-09-19-39, lottery officials reported.
GROUP OF MICHIGAN CO-WORKERS HIT POWERBALL AFTER PLAYING TOGETHER FOR 14 YEARS
The winning ticket was purchased from Victor's Market, located at 17104 Quarry Street in Riverview which is 15 miles southwest of Detroit.
"I play Fantasy 5 regularly and pick my own lucky numbers based on some research I do online," the player, who wishes to remain anonymous, told the Michigan Lottery.
"When I saw the message and confetti on the screen, I dropped my coffee and went running into the house so fast that my shoes came off!" he said.
The winner recently visited lottery headquarters in Lansing to claim his top prize.
MICHIGAN LOTTERY LAUNCHING 'GHOSTBUSTERS' TICKET WHERE PLAYERS COULD GET 'SCARY RICH'
He plans on investing his winnings in his future retirement plans, the Michigan Lottery reported.
Lottery players can take part in the Fantasy 5 for only $1, with several incremental additions that can help players win up to $500 instantly or even $110,000, according to the Michigan lottery.
The Michigan Lottery has contributed more than $27 billion toward education, since the organization was founded in 1972, the Michigan Lottery's website states.
In 2022, the lottery contributed $1.248 billion to public schools across the state.
"For every $1 spent on lottery, 63 cents goes to prizes, 25 cents goes to the School Aid Fund, 9 cents goes to retailer and vendor commissions and 3 cents is used for lottery operations," the Michigan Lottery reported.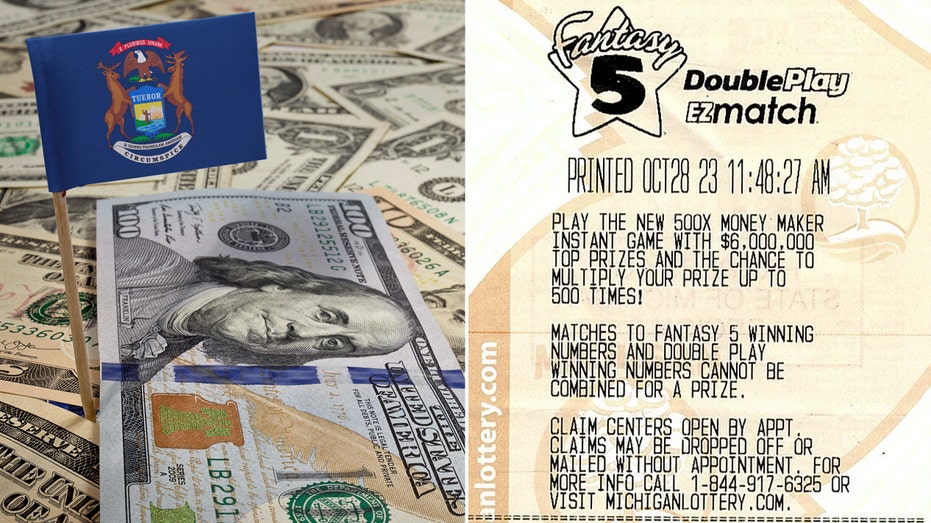 The Michigan lottery holds to a mission that strives to "maximize net revenues to supplement state education programs, provide fun and entertaining games of chance and operate all games and bureau functions with nothing less than total integrity," the lottery's website states.
For more Lifestyle articles, visit www.foxbusiness.com/lifestyle.