Bernie Marcus, the billionaire co-founder of the Home Depot chain of home improvement stores, has endorsed Donald Trump for president, writing that the GOP front-runner is the best person to restore American prosperity and to dismantle an "administrative state" that he claims is strangling the country.
In a scathing assessment of America, Marcus, 94, gave his backing to the former president via an op-ed on Real Clear Politics, writing that he believes the nation is on a perilous trajectory after three years under President Biden's leadership.
He wrote that American cities are crime-ridden, citizens are struggling to pay for necessities, the border is wide-open and freedoms are being curtailed as "the government gets bigger and weaponized against its political opponents."
HOME DEPOT CO-FOUNDER: MY CUSTOMERS ARE 'GETTING KILLED' BY BIDEN'S INFLATION
The only people benefiting from America's decline are the elite, Marcus wrote, and the only candidate who can restore the nation to its former grandeur is Trump. He called for the Republican National Committee to scrap the debates and row in behind Trump, arguing the debates only benefit ad makers and political consultants.
"Many of our once-great cities have devolved into lawlessness with random violent attacks on innocent people, rampant looting, and large-scale homeless encampments," Marcus wrote.
"Moreover, our southern border is unprotected, and millions of people we know nothing about pour into our nation to receive care and benefits that we cannot afford to provide to our struggling military veterans. Worse, many of the border crossers may be gang members who commit violent crimes here."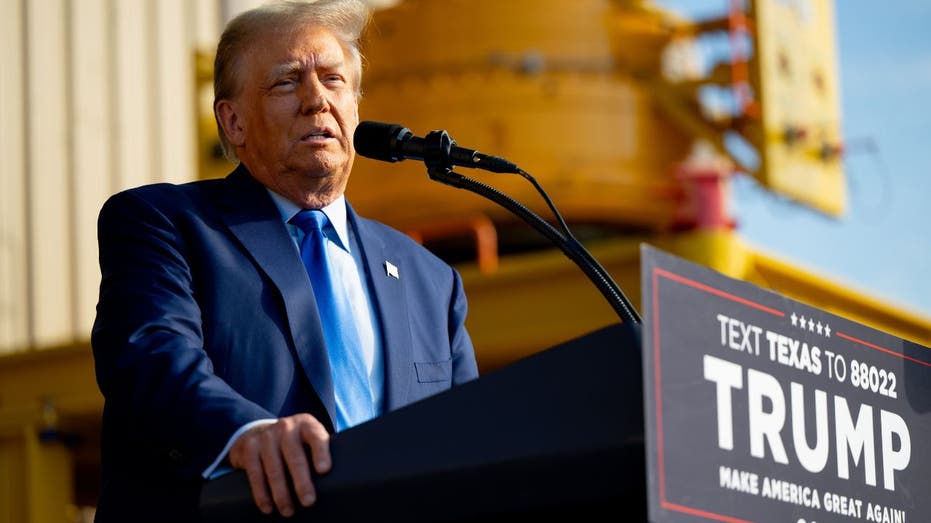 EX-HOME DEPOT CEO RIPS 'WOKE' COMPANIES FOR PRIORITIZING 'DIVERSITY' AND 'SOCIAL POLICIES': BERNIE MARCUS
"Schoolchildren across America cannot read, write, or do basic math, while our educational leaders tell us that they know better than parents how to raise our children," he continued.
"Working men and women are struggling to provide for their families and must raid their retirement funds just to feed, clothe, and take care of their children. These are just a few of the problems America is facing after three years of bad government policies. They cannot be our legacy."
Marcus wrote that at age 94, he would rather be sitting on the sidelines and enjoying his retirement, but he was compelled to pen the op-ed since "the stakes are just too high."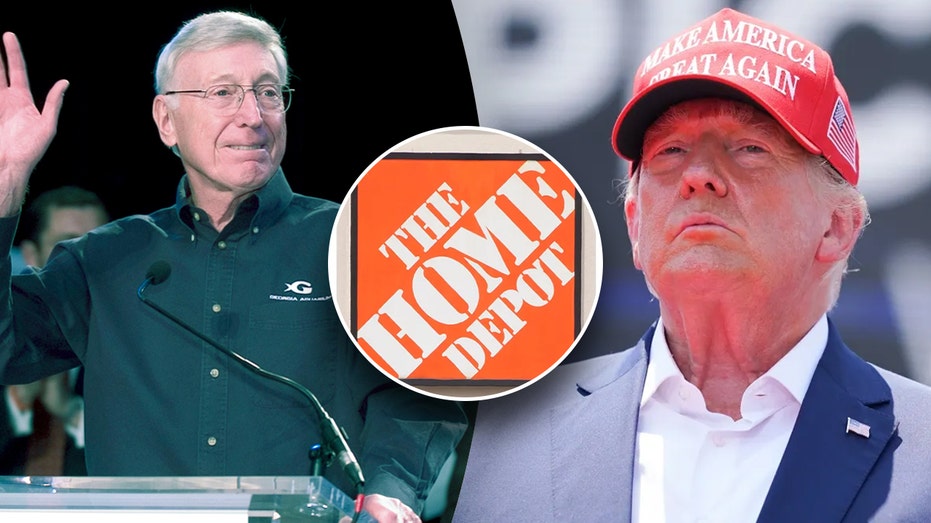 FED LEAVES INTEREST RATES UNCHANGED AGAIN DESPITE STILL-HIGH INFLATION
Marcus pinned much of the nation's woes on the Biden administration and called on Democrats, Republicans and independents to come together and elect Trump.
"This should not be a partisan issue. This should be an issue for all Americans," he wrote. 
Marcus bemoaned how the American Dream appears to be out of reach for many everyday Americans today, and recounted how the nation's free market capitalist system paved the way for him to make his fortune. Marcus established The Home Depot with his business partners at age 48, having lost his job.
"We could only have done this in America because of America's system of free enterprise and pro-jobs growth government policies," he wrote.
"The state of America today, especially record inflation, government over-regulation, and the problems of the last three years, would prevent my partners and I from succeeding as we have."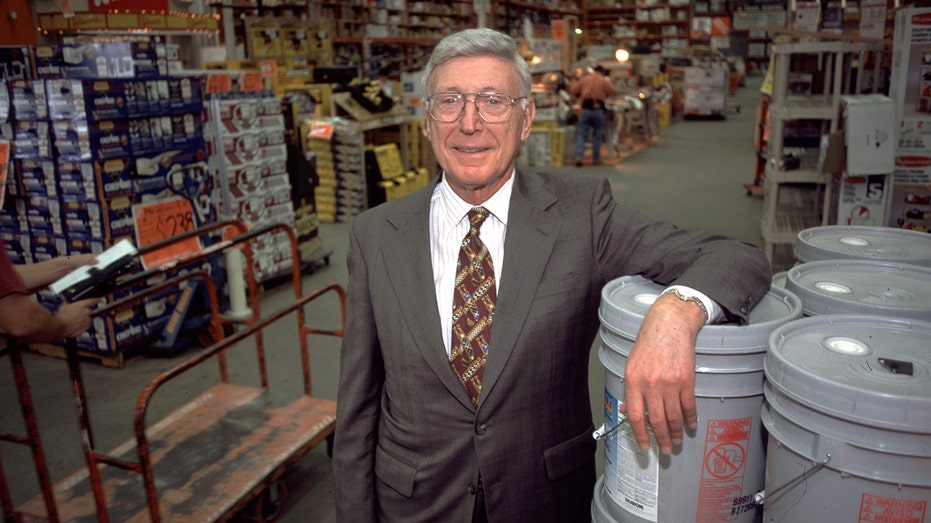 Marcus wrote that despite Trump's brash leadership style, he stewarded the country effectively during his first term, and is the best person who can face current and future challenges like war in the Middle East and Ukraine.
"This will require a president with the judgment, strength, decisiveness, and courage that Donald Trump displayed in his first term when he ordered the strike that killed the Iranian terrorist Gen. Qasem Soleimani and dissuaded Russia from invading Ukraine," he wrote.
"I urge my fellow Democrats, Republicans, and Independents to put their love for America above all else," Marcus added.