Ford Motor Company has continued to support Team Rubicon, most recently having volunteers help the veteran-led organization's local disaster recovery efforts in Florida.
The Ford employee volunteers traveled in late October to an area in the Sunshine State where residents were still dealing with damages and debris stemming from Hurricane Idalia. They – and an earlier group – lent a hand as part of a partnership with Team Rubicon and its "Greyshirts," according to Scott Rumfield, a veteran and Ford employee who participated.
Idalia wreaked havoc in Florida back in late August, bringing high winds, storm surge and significant rain to the Big Bend area of the state, according to the National Weather Service. 
"We deployed, we were actual Greyshirts," Rumfield told FOX Business this week of his group. "So we went through all the training, we've become a part of Team Rubicon, and when we went down there we were embedded with them."
VETERAN-OWNED THE GENERAL'S HOT SAUCE PACKS EXPLOSIVE FLAVOR IN GRENADE-SHAPED BOTTLE
He said he, other Ford employees and Team Rubicon helped with "cleaning up some brush and some trees that had fallen during the hurricane" on properties in the area one day. The following day, he and other volunteers helped remove debris from a property belonging to a senior woman forced to live out of her car, saying it "was a really impactful day," according to Rumfield.
Ticker
Security
Last
Change
Change %
F
FORD MOTOR CO.
9.70
-0.35
-3.48%
"She was actually, before the hurricane hit, in the process of getting ready to build a house on the property, and when it came through and knocked out all the trees, it was just an added expense that she wasn't able to afford," he said. "So she was trying to manage through it."
Their work in Florida came after Ford unveiled Team Rubicon Powered by Ford back in June.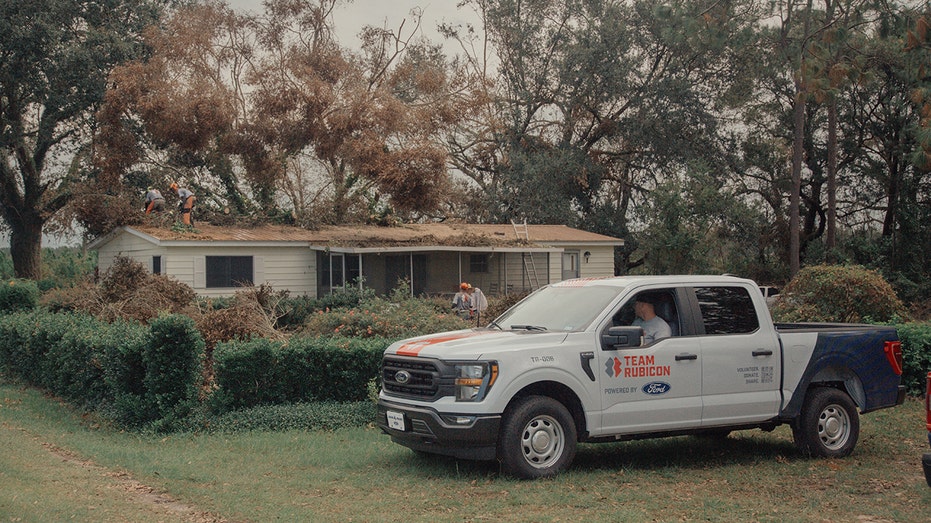 That disaster relief initiative, worth $5.8 million overall, saw Ford pledge 15 trucks and two sport utility vehicles along with volunteer support to Team Rubicon, according to a press release. All the trucks came with onboard systems for providing power.
NONPROFIT AIMS TO COMBAT VETERAN HOMELESSNESS BY ASSISTING IN TRANSITION TO CIVILIAN LIFE
Under it, Team Rubicon also received $2.5 million from the Ford Fund to direct it toward running "no-cost services for vulnerable communities as soon as disaster strikes" and other disaster-related efforts, the company said at the time.
While volunteering with Team Rubicon in Florida, Rumfield said he saw crews use some of the Ford-provided vehicles, with some using them to charge power tools and traverse difficult terrain to get to properties. 
The company has given $1.5 million to Team Rubicon in the past, Ford said.
Its employees have also worked with Team Rubicon on some of the organization's "Greyshirt" volunteer efforts in other disaster-affected places prior to rolling out Team Rubicon Powered by Ford. 
On top of supporting that veteran-led humanitarian organization, Ford also has other internal and external initiatives geared toward veteran support.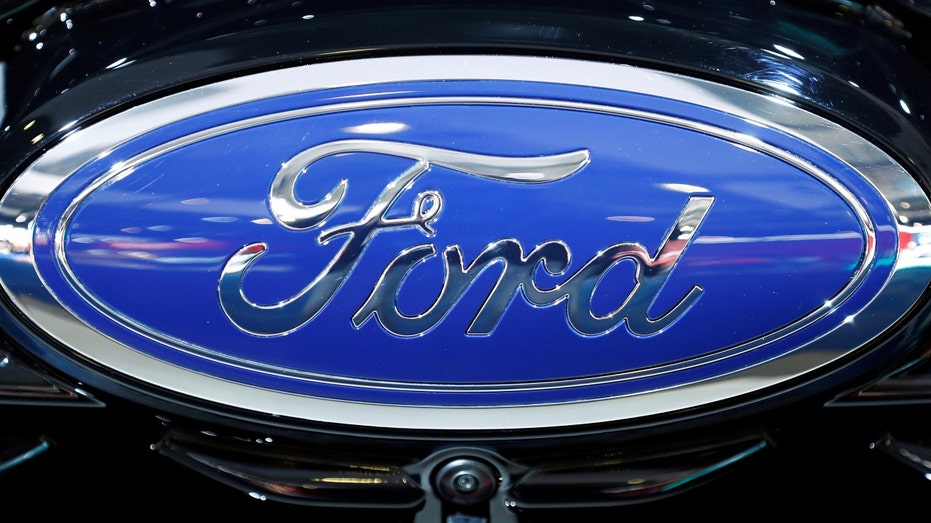 It belongs to the Army's "Partnership for Your Success" and provides professional development programming, among other things, said Rumfield, who also helms the Ford Veterans employee resource group. 
WHITE CASTLE, OTHERS OFFERING COMPLIMENTARY COMBO MEALS TO CURRENT, FORMER MILITARY PERSONNEL FOR VETERANS DAY
Ford said it also has a $500 cash vehicle discount available for all veterans and active service members during November. They also get a "PowertrainCare extended service plan on all new eligible vehicle purchases and leases" for up to five years or 100,000 miles, according to the company.